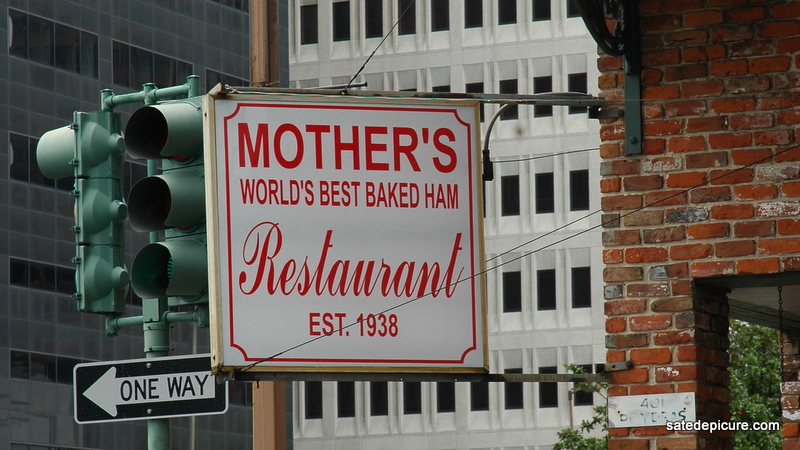 It's the middle of April, the bulbs in my garden are blooming and for some reason I am craving a taste of real Louisiana gumbo (don't ask why). Ever since learning to make gumbo from a group of culinary friends from Louisiana back in the early 1990's I have experienced periodic cycles of intense interest in this dish and tonight my mind and memory wander to the most recent gumbo event in my life: a steaming cup at Mother's restaurant in New Orleans.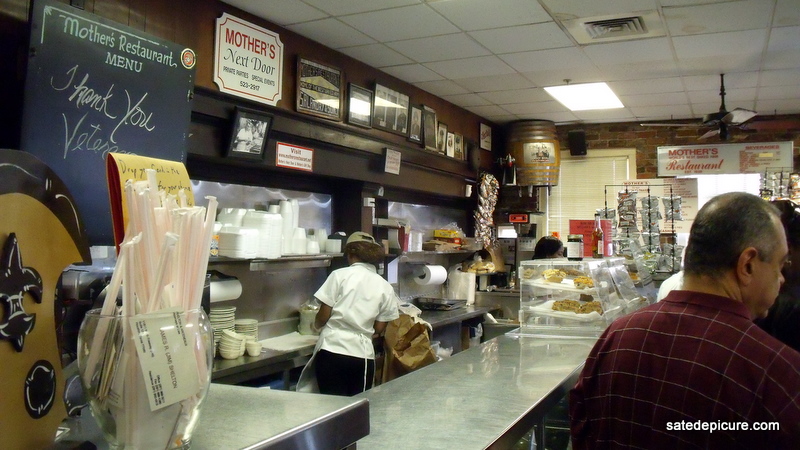 Mother's Kitchen Counter
In 1994 Chef John Folse took me to Mother's restaurant for the very first time. I was visiting John up in Baton Rouge for a week and he decided it was time for a quick run to New Orleans for a meal. We sped down the highway from Baton Rouge to the city in his big bad-ass BMW 5 series talking about food the entire way (his license plate reads "ICOOK4U"). He described Mothers with a religious style of reverence and it wasn't long before I realized that he was taking me there to introduce me to the food and to fulfill his own craving for gumbo (John is a gumbo addict too). Since then I have craved Mothers from time to time and always make a trip there when in New Orleans. Some folks claim the food was better prior to Hurricane Katrina and others say Mother's quality is as good as ever.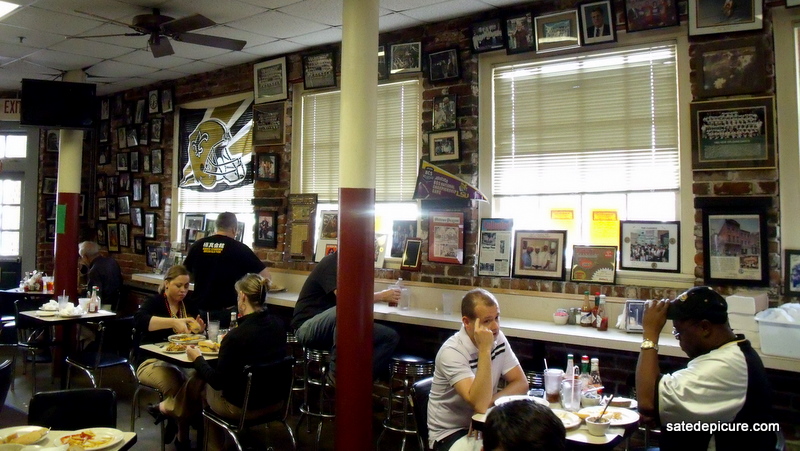 Fancy Dining Room
Established in 1938, the sign out front reads "Mother's world's best baked ham". Who the hell eats ham when visiting mothers (they sell 175,000 pounds of ham and beef each year)? It's funny how things evolve. Anyway, I arrive at Mother's and, as usual, there's a line out the door and it's raining. The line moves quickly and I am inside within 5 minutes. The interior of Mother's is decorated with all sorts of ephemera like old photos of guests from the 1950's. Lots of pictures of soldiers and military veterans line the walls along with intermittent photos of celebrities and sports figures, many eating at a table in the restaurant. Tables are Formica topped and the chairs are metal with vinyl padding. The restaurant is not fancy nor is the food.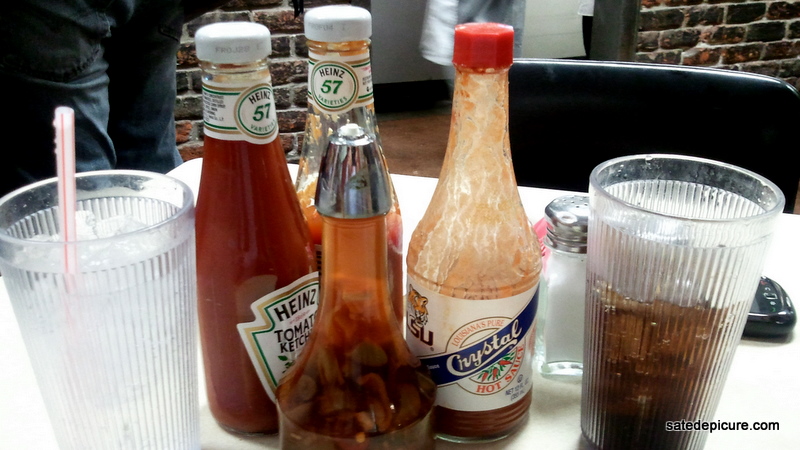 Condiments and Coke
Customers cue up along a metal counter adjacent to the kitchen and place their order at a cash register at the end of the line. While waiting, you can watch menu items being prepared right in front of you and I am sure cuing the line along the kitchen counter was intentional as a way of increasing sales. Once the order is placed, you take your ticket and sit down and wait. It takes about ten minutes to receive your food. My server was an older gentleman with a classic New Orleans drawl and heart of hospitality. He was fantastic and provided a real sense of the city in his service. My order: Shrimp PoBoy, cup of gumbo and a scoop of potato salad. Craving satisfied.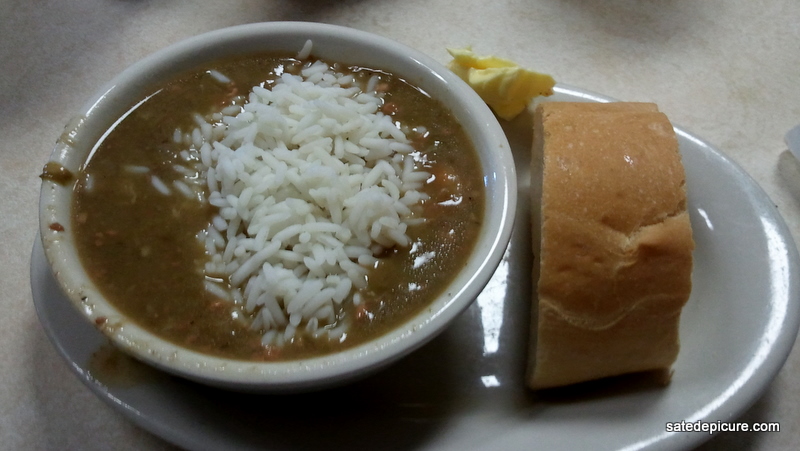 Seafood Gumbo: The real deal with a nice dark roux, rich fresh seafood flavor and sausage punch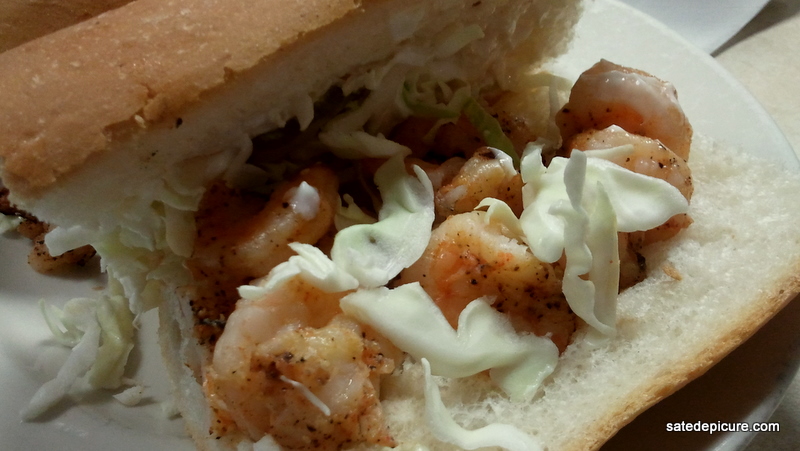 Shrimp PoBoy: Fresh shrimp, shredded lettuce, mayo
Mother's Restaurant
401 Poydras
New Orleans, LA 70130
504) 523-9656