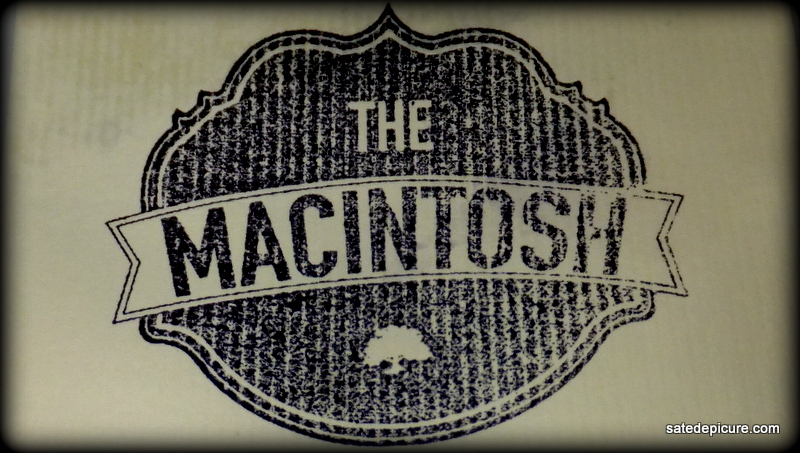 It's spring time in Charleston, South Carolina and the trees are turning green. The travel gods have smiled on me once again and I am here for a couple of days on business which in my case means several nights of excellent dining with exceptional company. Of the many cities in the south that I love, Charleston has to be near the top of the list. It is one of the best restaurant cities in the country with more high quality dining establishments per capita than many a city twice its size. My first stop upon arrival is brunch at The Macintosh, the newest addition to the highly acclaimed Indigo Road Restaurant Group and recent 2012 James Beard Awards nominee.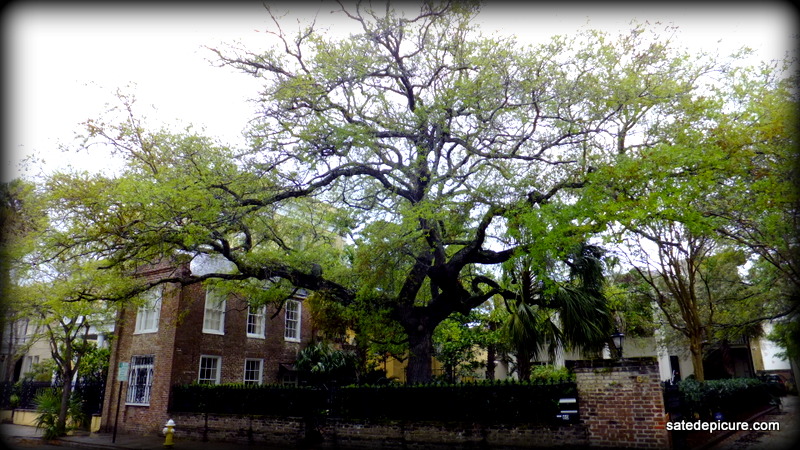 Antebellum Tree
Charleston is made for walking and my hotel is one block north of Market Street and the center of town. I quick step down to Market Street and head west toward King Street taking in the sights. The architecture is so lovely and well preserved that a true Antebellum aesthetic settles over me. It's still early (10:30 am) and the streets are moving with people but not overly so. Along the way I click a few photos with my point-and-shoot and make a right hand turn to the north onto King Street toward The Macintosh. After a leisurely stroll down the far side of King Street I find myself in front of the old American Theater and notice The Macintosh directly across the street, its large plate-glass storefront clearly pained with the restaurant logo.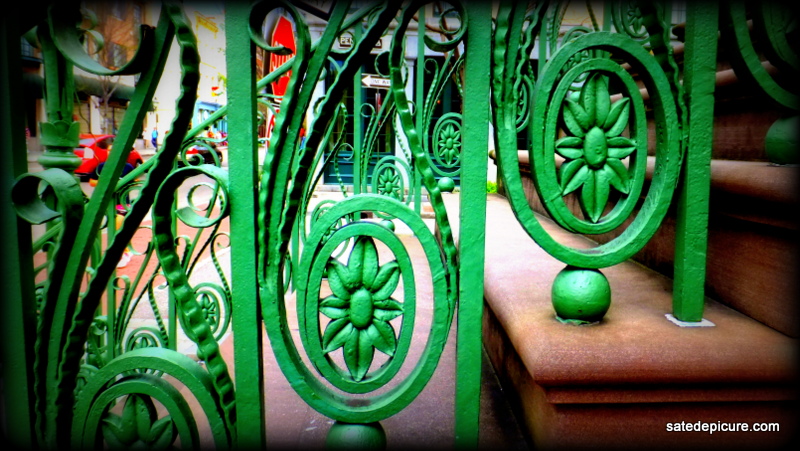 Confederate Museum Steps Detail
Once inside I meet General Manager Andrew Fallis, (a graduate of Johnson & Wales University) and congratulate him on the Beard nomination; he is elated. Fallis reminds me of a stylish Keith Urban, he is smooth and gentlemanly with the guests and floats us over to a power-table for brunch. Settled in, I gather my senses and take in the room. The interior is rustic and informal with exposed brick, ductwork and ceiling joists. You won't find white linen here (no need to waste precious resources on a linen contract), instead hardwood tables are set with black woven placemats, black cloth napkins, stainless flatware and short stemmed glassware. Fallis and his team are managing their resources well.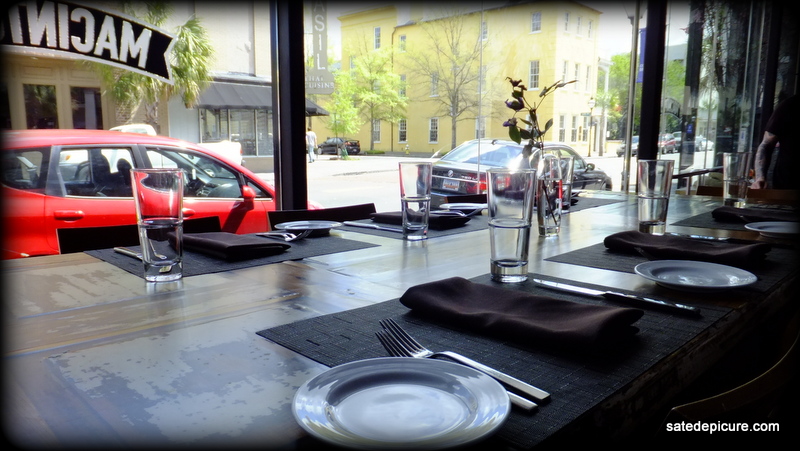 View Toward King Street
The menu is a single printed legal-size sheet clamped onto a hardwood clip board. There are four starters, ten main dishes and six sides priced from $5 – $13. Although limited in scope and scale, the menu represents real value at these prices.
 The Macintosh Menu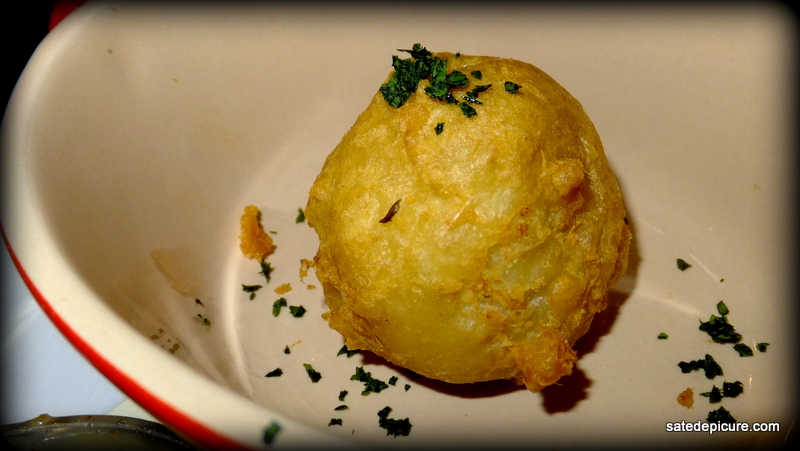 Triggerfish Brandade, Alabama White Sauce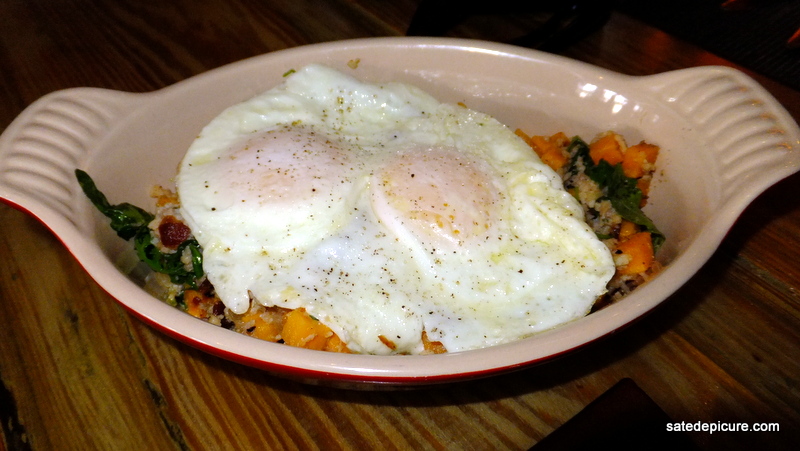 Eggs Over Easy, Sweet Potato Hash
Chicken & Waffles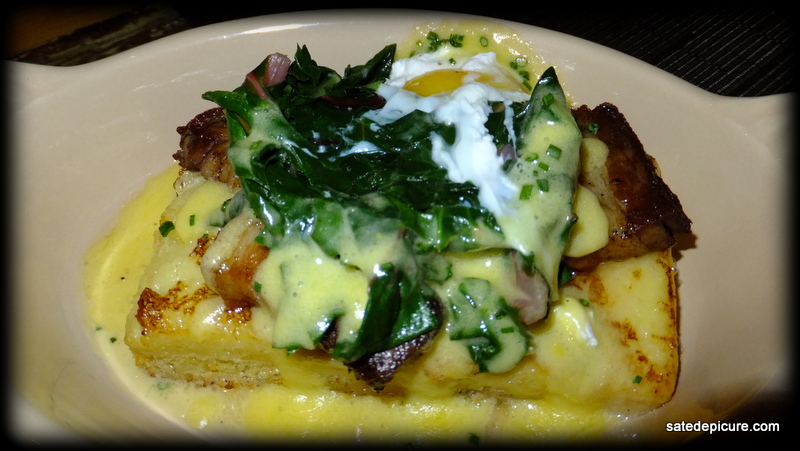 "Mac Attack" Pork Belly, Bone Marrow Bread Pudding, Poached Eggs
~~~
479-B King Street
Charleston, S.C. 29403
843-789-4299