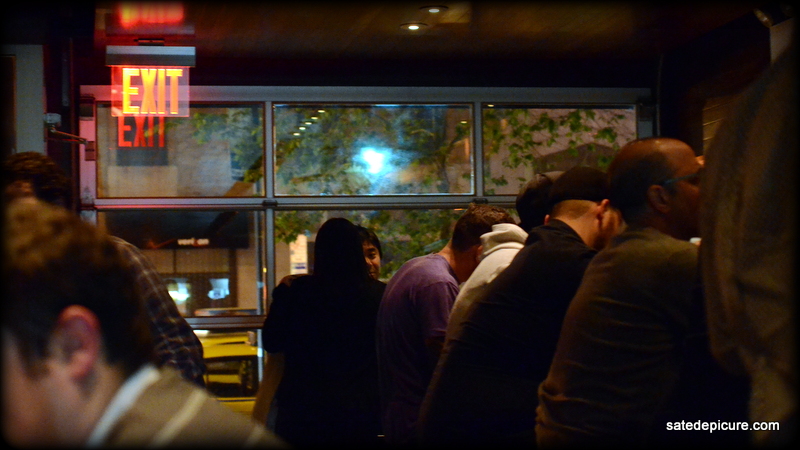 Saam Bar masters the art of the small plate within a deep rooted yet flexible Asian theme. David Chang and his crew keep the food fresh and delicious even after attaining star status and expanding globally. On this trip I notice a trend for the first time: the menu offers a hint of wild seasonal botanicals that are unusual even for New York.  Sweetflag (a wetland grass with edible leaves and rhizome) is served with Santa Barbara Uni and knotweed is used as a garnish over chicken liver mousse with olive berry and Maitake. The sweet flag probably found its way onto the Saam Bar menu from the Chinese medicine cabinet where its use is common. The knotweed is a large perennial plant considered invasive that is in season in spring. My guess is that the use of knotweed is connected to Japanese Sansai (traditional mountain foraging) although my first thought was Chang riffing on the Scandinavian foraging aesthetic so in vogue right now.
Perhaps Chang has taken the Redzepi foraging movement and turned it eastward to make it his own. His team of thinkers and culinary tinkerers continually earn their stripes by finding vague and obscure ingredients, innovating from broader trends, and drawing in inspiration from global travels all without losing focus on their purpose. These weeds aren't added for simple effect, they fit a broader theme and philosophy. I am excited to sample!
Like most nights, the bar is packed, people are happy and the food and drink flows in simple rhythm. Elbow to elbow at the bar I am next to a young lady and her chatty sister on one side and a distinguished couple on the other. Seating is tight at the bar and personal space gives way to an intimacy among strangers that is pleasant and engaging if you are ready for it. Everyone is talking about and gawking at the food. With space this tight it's hard not to hover over each other as servers drop off plates meant for sharing. The mood is expectant, jovial, and electric at the bar yet quieter and more reserved at the tables along the wall. There are more than a couple happy children seated at the tables with their parents.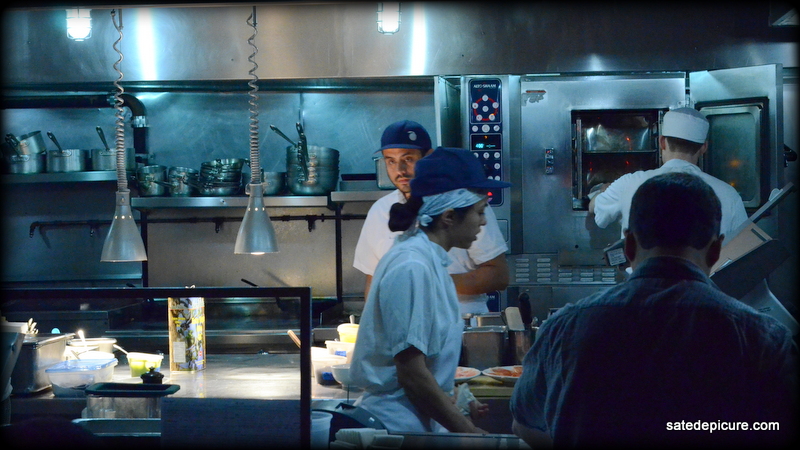 Like WD50, Momofuku is not an architectural or design gem but it is beautiful. The restaurant is simple and sleek, a rectangle of solid wood walls and ceiling. The service crew is delightfully casual, well informed and attentive and the food arrives promptly and steadily. Everything is delicious.
Out the door now after a great meal headed to the next adventure. Just outside, I pass the graffiti tagged exterior Saam Bar wall along E. 13th street. It's a splash of creative color (graffiti as high art) that is beautiful but deceptive to the uniformed. Further to the left there's a huge tank of hissing liquid nitrogen adjacent to the side entrance of Booker and Dax, Chang's experimental modern bar with mad scientist Dave Arnold. Chang is to be admired for continually sharpening the cutting edge.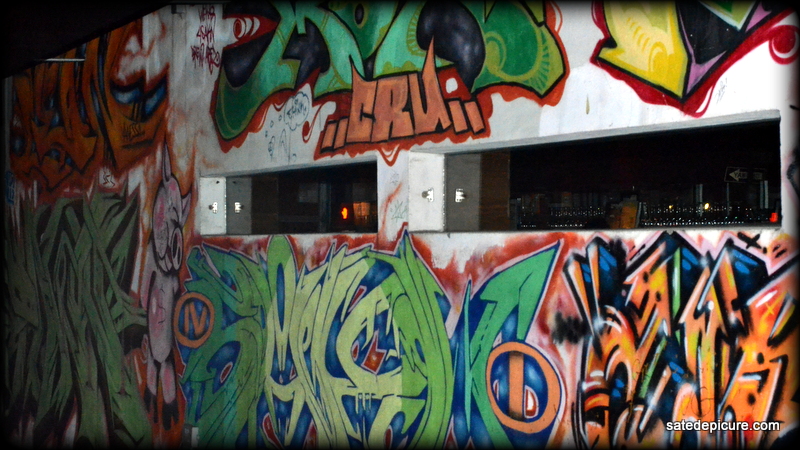 Saam Bar Graffiti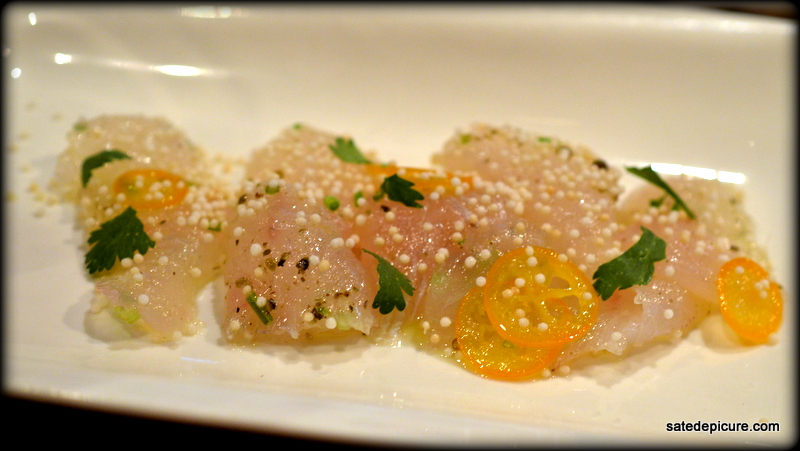 Long Island Fluke, Kumquat, Cilantro, Green Peppercorn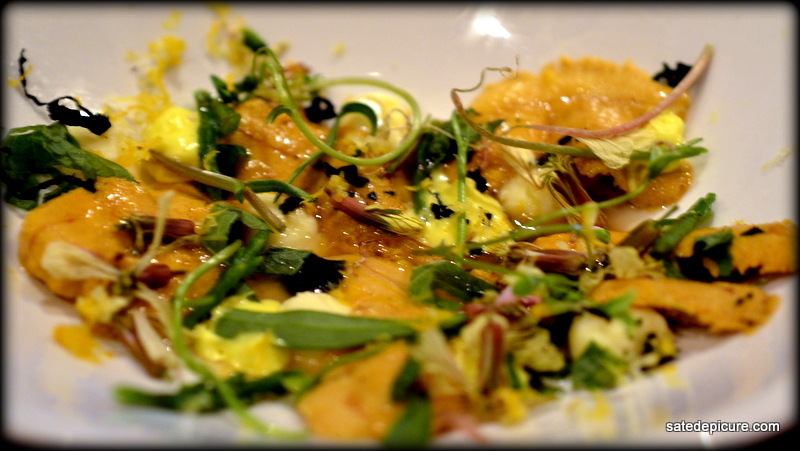 Santa Barbara Uni, Sweetflag, Sea Beans, Chawanmushi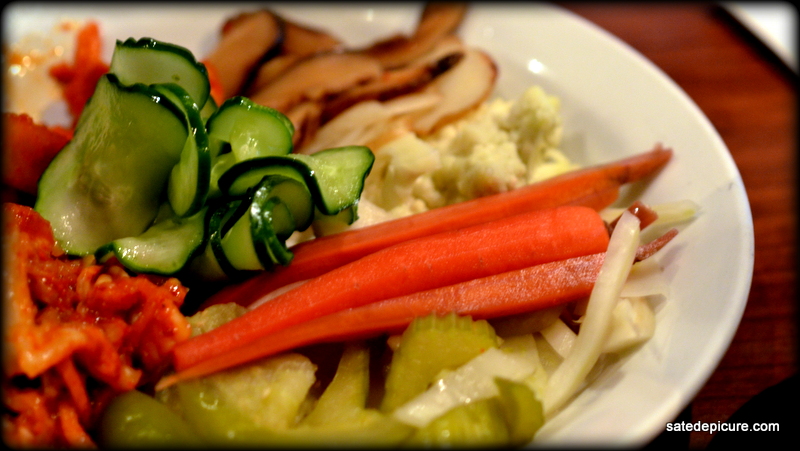 Pickled Vegetables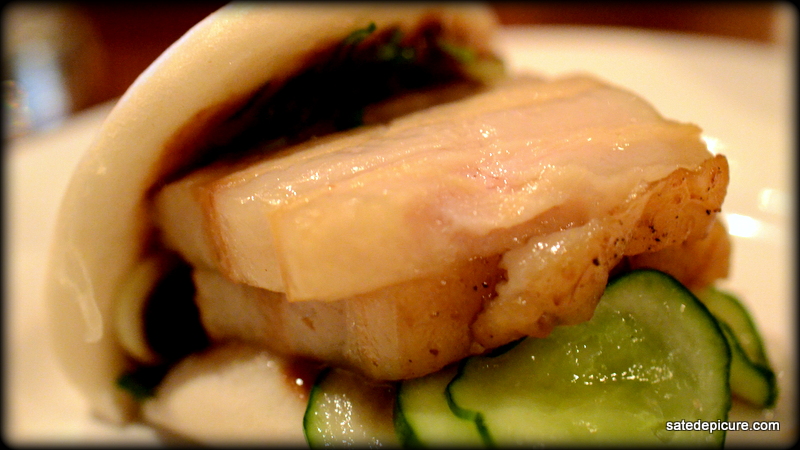 Steamed Pork Bun, Pork Belly, Hoisin, Cucumbers, Scallions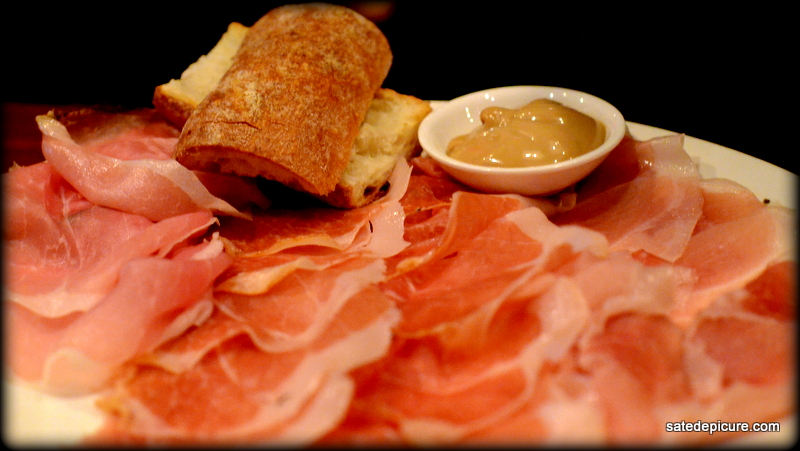 Selection of Country Hams, Finchville Farms, Benton's Smoky Mountain, Broadbent, Edwards Wigwam Ham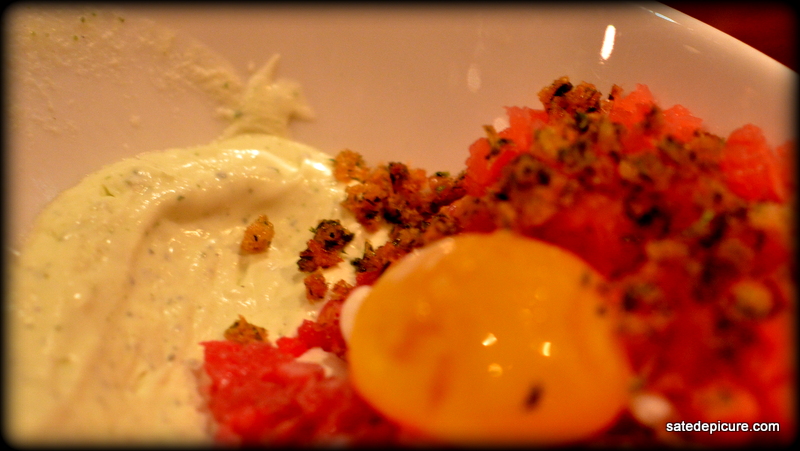 Dry Aged Sirloin Tar Tar, Watermelon Radish, Spinach, Nori
Chicken Liver Mousse, Olive Berry, Knotweed, Maitake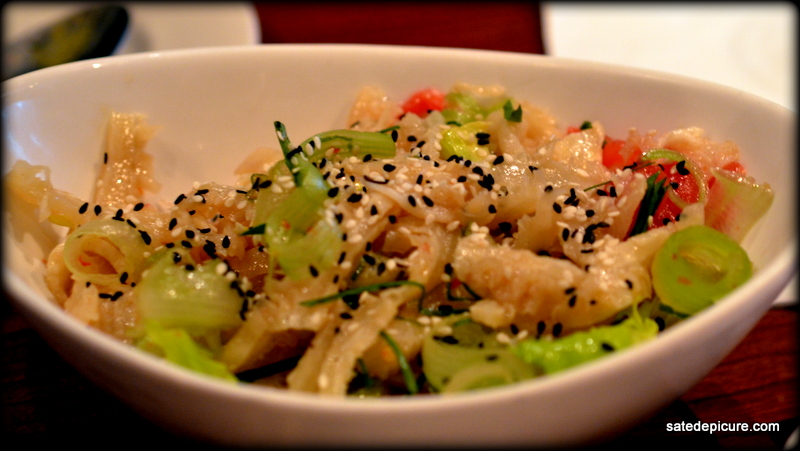 Spicy Honeycomb Tripe, Ginger Scallion, Celery, Pickled Tomato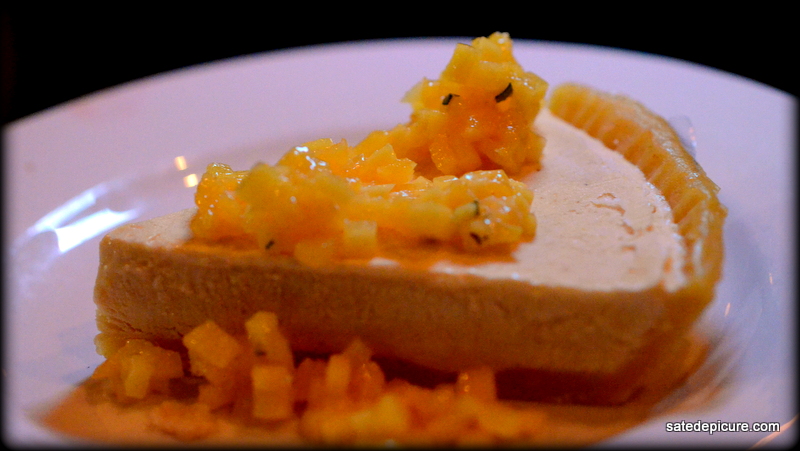 Corn Ice Cream ,Mango, Thai Basil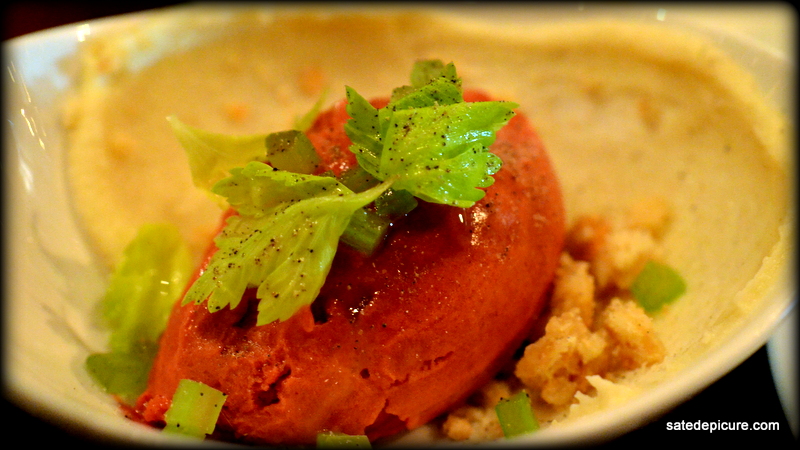 Tri-Star Strawberry Sorbet, Celery Root, Ritz Crunch
Momofuku Saam Bar
207 2nd Avenue
New York, NY 10003
(212) 254-3500