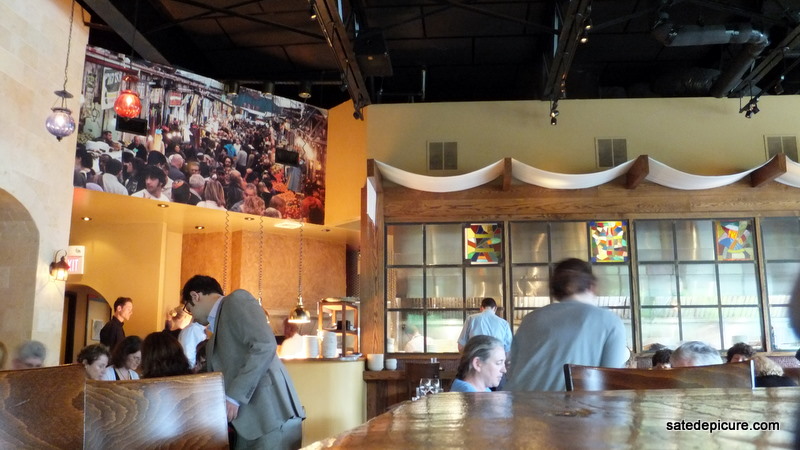 This time, rather than simply pass through Philadelphia on the way to another destination I decide to take a quick drive from the airport into the heart of the city. Time is on my side and the restaurants, architecture and history in Philly are drawing me in like a magnet. The cab drops me off at Washington Square at the Corner of 7th and Walnut. I am smack in the middle of the historic district and just a block away from Independence Hall and the Liberty Bell Center so I begin walking around through the narrow alleys past three storey brick row houses that make me feel like I am in London. After a few minutes I am at Independence Hall, its two storey brick façade capped with scaffolding and protective screening as it undergoes a major renovation. Hunger kicks in and I click of the Zagat NRU app on my phone to see if any nice restaurants are nearby. I am in luck; Zahav is just three blocks away so I head east toward Society Hill to see if I can get a seat.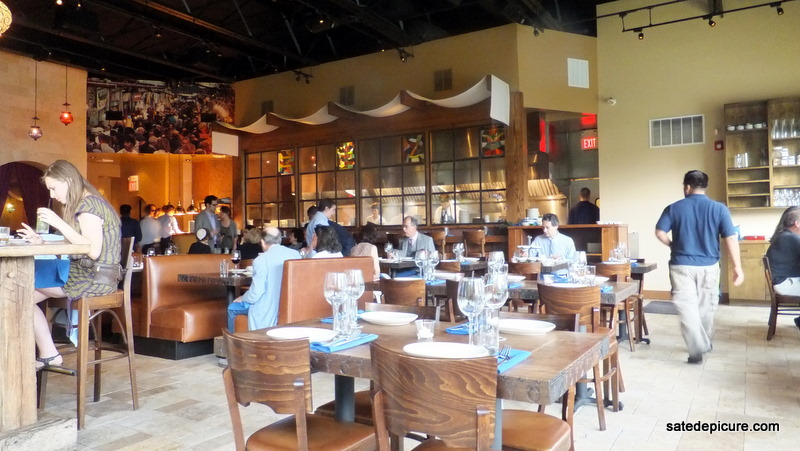 Zahav has been on a tear since opening in 2008. The restaurant features cuisines of Israel, Eastern Europe, North Africa, Persia and the Eastern Mediterranean. After opening in 2008 Esquire Magazine named Zahav one of the country's best new restaurants and in May 2009, Philadelphia Magazine named it the best restaurant in the city. Capping off a fantastic first three years Chef Owner Michael Solomonov won the James Beard Award for best chef mid-Atlantic region for 2011.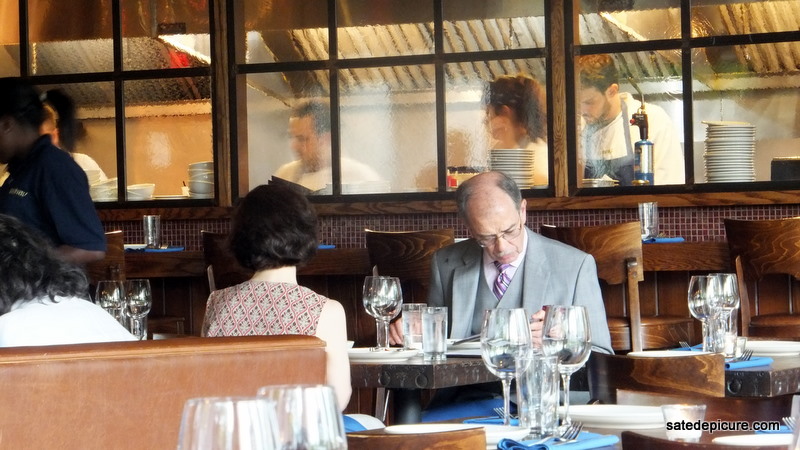 Solomonov and his partner Steve Cook or Cook and Solo Restaurant Group have a fantastic reputation in the city second only, perhaps, to Jose Garces who seems to have a restaurant on every corner. Cook and Solo's other restaurants include Percy Street Barbecue, the modern Mexican Xochitl and Federal Street Donuts. I arrive at Zahav hoping to catch up with Solomonov but he isn't in (it's a Tuesday night).  Instead, I am greeted by restaurant manager Eilon Gigi.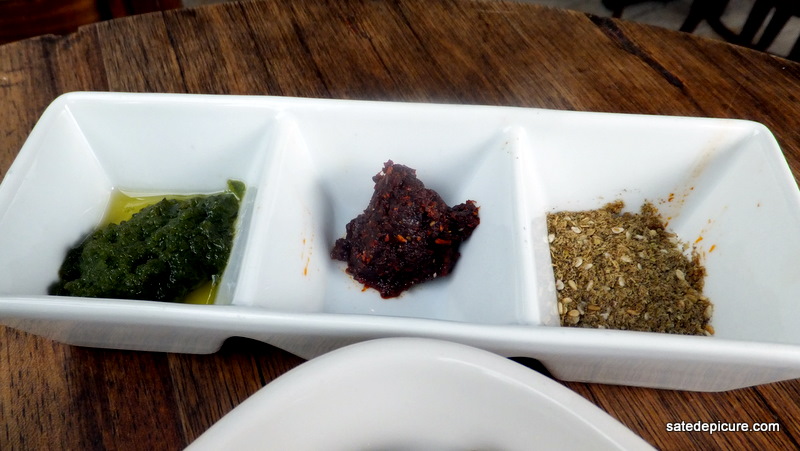 Eilon, who I have never met before, greets me like a regular and escorts me across the restaurant to one of the two cocktail table deuces set along a large glass window at the end of the bar. I have a perfect view of the restaurant to my right due to the taller height of the cocktail table and a great view of the garden and Society Hill to my left out the window. Eilon floats away and Kailey my server arrives with a menu. She's has a delightful affect and explains the menu, takes a drink order and disappears for a few minutes.
Following Kailey's advice, I order the TAY'IM (Taste of Zahev) tasting menu. For $36.00 this five course menu represents an incredible value.  The first course consists of a plentiful portion of Salatim and Hummus followed by two Mezze, one skewer and a dessert.  Five courses for $36.00: I am in! Kailey brings me an ice cold glass of Riesling, takes my order and a few minutes later food starts arriving. The food is everything I expected and more. Eilon sees me soaking in the room with a mouth full of silky smooth hummus on crispy Laffa bread and does a drive by smiling. I smile back…this is good stuff!
Salatim (house selection of eight salads), Hummus & Laffa Bread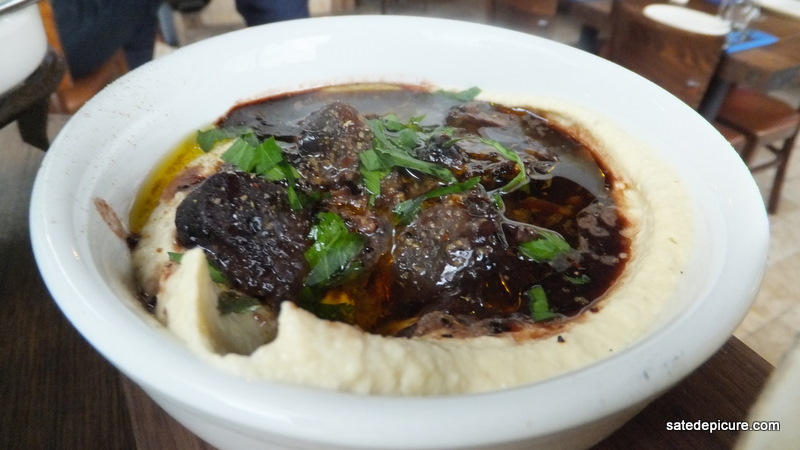 Hummus Foul with Warm Fava Beans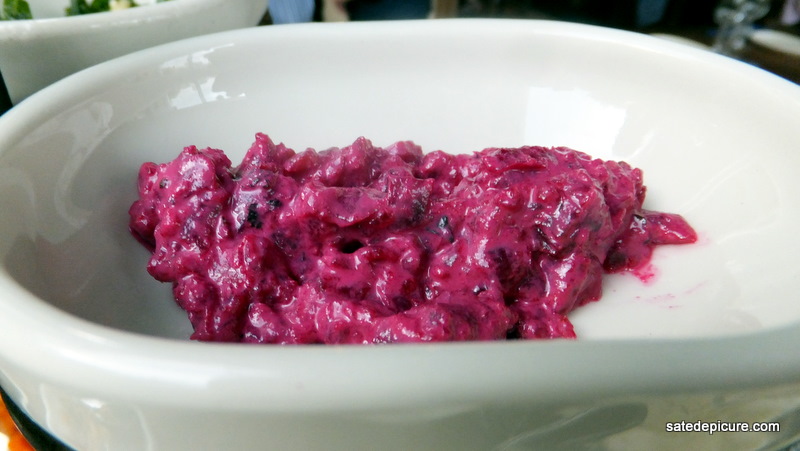 Red Cabbage Salatim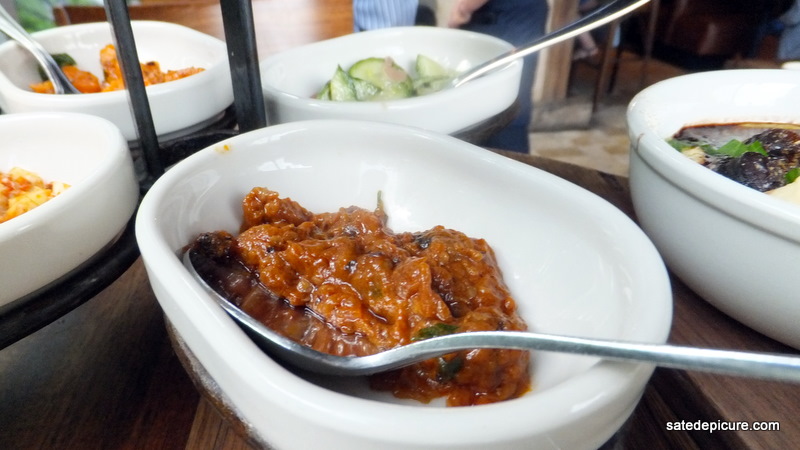 Roasted Eggplant Salatim
Grilled Duck Hearts, Carrot Turnip Salad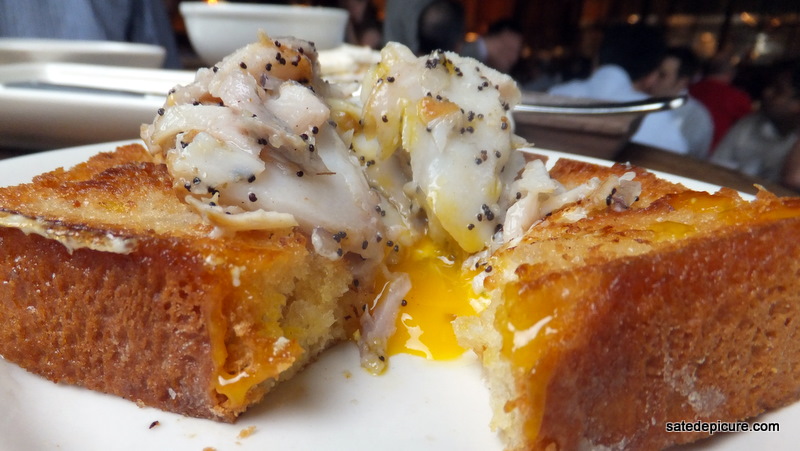 House Smoked Sablefish, Molten Fried Egg, Poppy Seed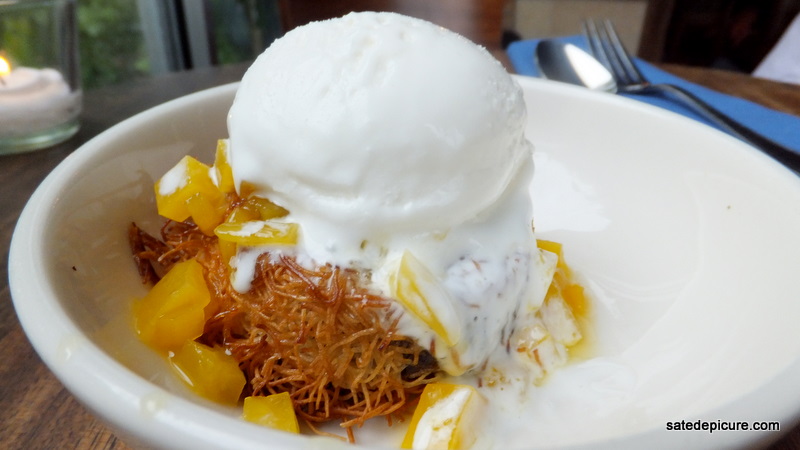 Katafi with Valhrona Chocolate, Labaneh Ice Cream, Kumquat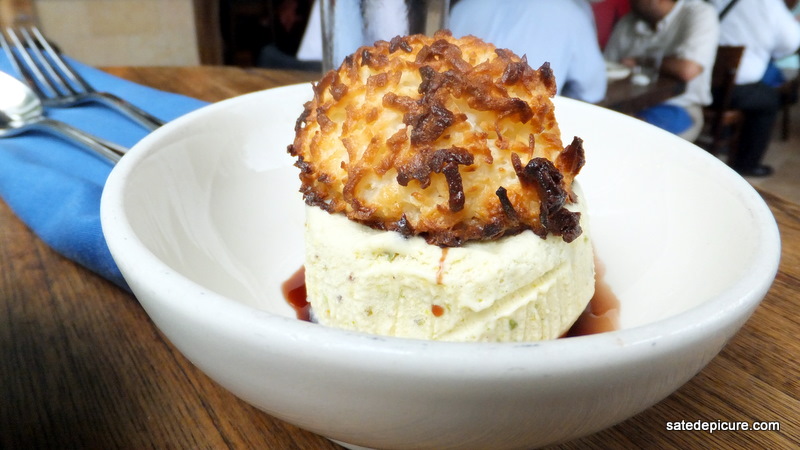 Pistachio Ice Cream with Coconut Macaroon
237 St. James Place (Society Hill)
Philadelphia, PA
215-625-8800