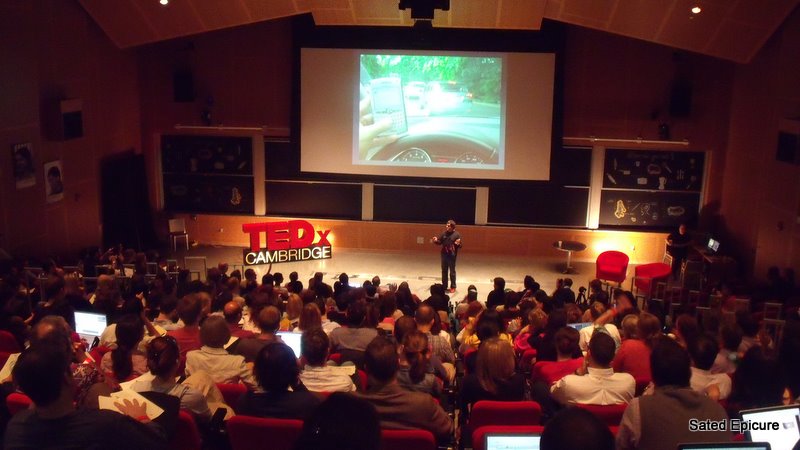 For some reason, I found out about TEDx Cambridge's "How Do You Eat?" event a bit late. It was too late in fact to get a ticket, but early enough to coordinate a trip to Boston for a visit anyway. With a good friend's business partner presenting and another culinary contact presenting as well, it made sense to attend even if just to observe from the edges.
TEDx events are locally hosted and loosely linked to the highly regarded TED (Technology, Entertainment, Design) conference held annuallysince 1984  in Long Beach, CA. Today's event was held at the stunning Stata Center on the campus of MIT in Cambridge, MA. "How Do You Eat?" was coordinated by a team of volunteers led by Jennifer Bréa, a Ph.D. student at Harvard University. Bréa knows TED well; she was a TED fellow in 2007 and 2009.
According to the TEDx Cambridge website, ""How do you eat?" is a question meant to be interpreted broadly." In the spirit of TED, the question is meant to cultivate "ideas worth sharing." More than two dozen speakers wrestled with the question and presented findings from disciplines as varied as neuroscience, economics, community farming, and of course, culinary and pastry arts. The program came in short twenty minute bursts or quick five-minute bites of content provided by each of the speakers. One of the main reasons I enjoy this type of program is the opportunity to hear from a wide array of presenters across disciples and then synthesize and draw conclusions from the overlap in concentric circles of thought that each speaker yields.
With such a variety of talented individuals presenting, at times it can be hard to find a connection from one speaker or thought to the next. However, there are always connections and today was no different. Here are the patterns I noticed:
 1: Food and Eating are Cool: The topics continue to gain respect in the academy, and they are topics that attract really smart and talented people!
 2: Elegant Simplicity is a continuing refrain: From fixing food systems, to creating new dishes, to fixing the earth itself, elegant simplicity is the holy grail. Less is more. Natural is better. Less harm yields more good. (Fancisco Migoya, Dan Barber, Jennifer Hashley)
3: Eating Related Behaviors aren't caused by what you think: For some reason the misconceptions associated with food and eating are extensive. From food related decision making and taste preferences to wine purchases, the force behind the decisions we make and the behaviors we engage in are not the ones you think ( Dan Ariely, Don Katz and Coco Krumme).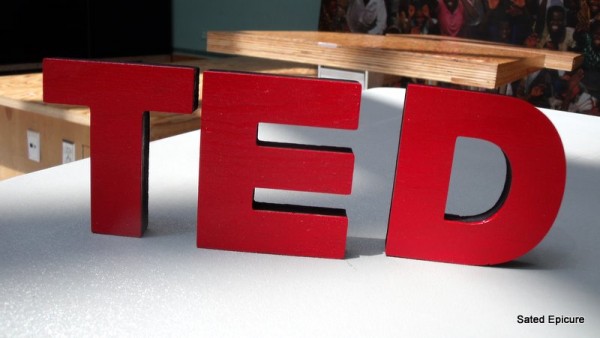 4: Science and technology are intertwined with Food and Eating. Like it or not the overlap between science, technology and food are here to stay. Chefs are becoming scientists and scientists, chefs.  (David Gracer, Kenji Alt, Chandler Burr, Wylie Dufresne)
5: Community is Important: Eating is a social activity and we need to focus on authentically engaging each other when joined around a table. Food and beverage aren't the main event, the people with you while eating are. (Vanessa German, John Gersten, David Waters, Glynn Llyod, Richard Chisolm)