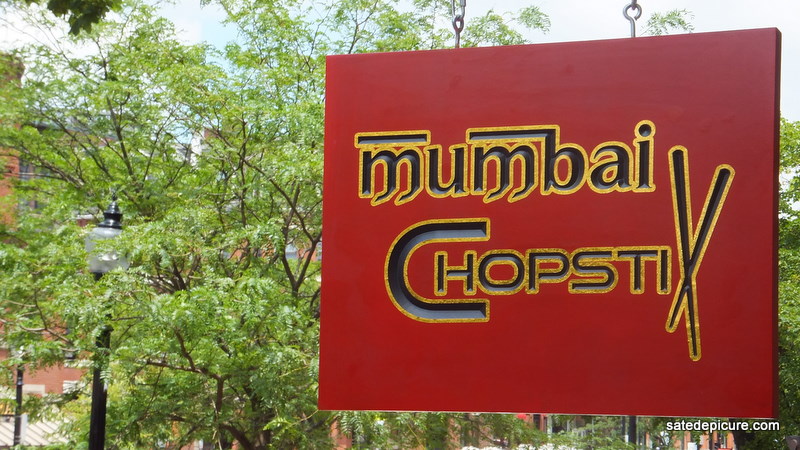 Indian food is absolutely fantastic and I crave it regularly since being introduced to the cuisine by a fellow Doctoral student I worked with from Mumbai back in the 1990's. She organized a workspace and meals during group projects at a small Indian restaurant called Rangoli and, over the three years we studied together, I sampled everything on the menu a least twice (they had the best Dosa). It was such a fantastic experience exploring the complex yet nuanced flavor combinations and ethnic influences. My friend provided an ongoing lesson in Indian geography, history and cultural diversity as we ate our way around the country from our seats. However, she never discussed nor did we eat examples of Indian Chinese food.  
It wasn't until much later when I started working with a colleague from Calcutta that I learned about Indian Chinese food and its evolution in that city after large numbers of Hakka, an ethnic group from southwest China, migrated to work in the Calcutta region bringing their cuisine and food preferences with them.  Over the centuries the Chinese adapted their culinary traditions to local ingredients, cooking techniques and flavor preferences creating a fusion cuisine unique in the world. Calcutta's Sino-Indian minority continued to grow and intermarry with the local population while establishing a large "Chinatown" that still thrives today. As a young girl my friend would visit her favorite Indian Chinese restaurant with family members and order the Gobhi Manchurian, a dish of crispy fried cauliflower florets coated in a spicy and tangy soy, ginger and chili garlic sauce.  When she describes the Gobhi Manchurian her chocolate brown eyes grow wide with delight and a smile comes to her face. As a fellow food lover her descriptions of Indian Chinese food peaked my interest from the very beginning.
Then in 2010, Mumbai Chopstix opened in Boston providing locals and visitors like me an opportunity to sample what is surely an Americanized version of the Indian Chinese cuisine I have heard so much about.  The restaurant is located on Newbury Street halfway between Gloucester and Fairfield Streets and seats approximately 65 guests. My first visit in 2010 was a reconnaissance mission to find the place and see the interior. During that visit I ordered the Gohbi Manchurian as a snack. Although delicious, (I had better at Rasika in Washington DC) my purpose today isn't to review Mumbai Chopstix as much as it is to ponder the way food evolves and intermingles across specific ethnic populations and geographic regions. That southwestern Chinese ethnic cooking merged with the culinary traditions of Calcutta resulting in a totally unique cuisine fascinates me. There are so many examples of this type of fusion and evolution today that I question whether the few distinct ethnic cuisines that exist now will eventually become extinct as globalization and cultural cross pollination continues apace.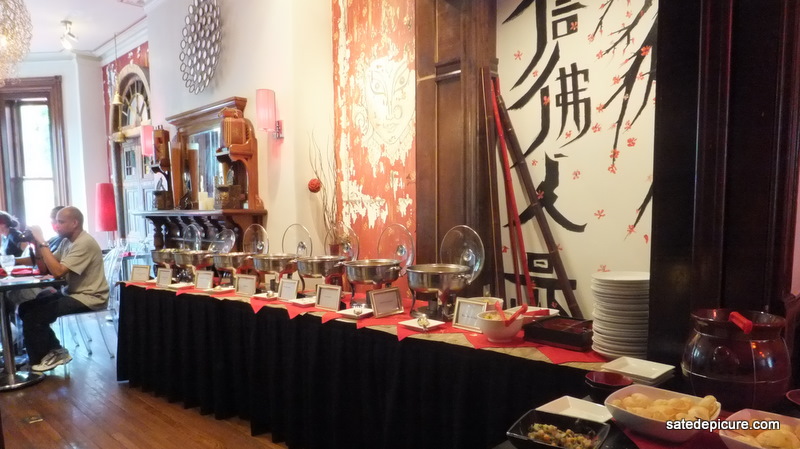 Mumbai Chopstix is a good example of this. The cauliflower used for the Gohbi was probably from the USA and could even have been grown locally in Massachusetts. It certainly wasn't from India or China. It is likely that most of the other ingredients used in the dish were either locally or domestically grown although if prepared sauce was used it could easily have come from India or China and it is highly likely that some of the spices and chili peppers used were from India proper. Uproot a cuisine from its place of origin like Calcutta, move it to Boston and use domestic ingredients and the cuisine has changed even if you use the correct method of preparation and equipment. Place matters when it comes to cooking.  More important, the customer base I observed at Mumbai Chopstix was extremely diverse and, as such, will gradually influence the menu via their purchasing patterns in a way that is different compared to operating the exact same concept in a location serving a more homogeneous population. It is probable that the Americanized version of Indian Chinese food offered at restaurants like Mumbai Chopstix will mutate into its own form due to factors such as ingredients, customer preferences, and the availability of qualified culinary talent to prepare the cuisine. Even though the Indian Chinese food in this country will be different from the original back in India it will still be delicious.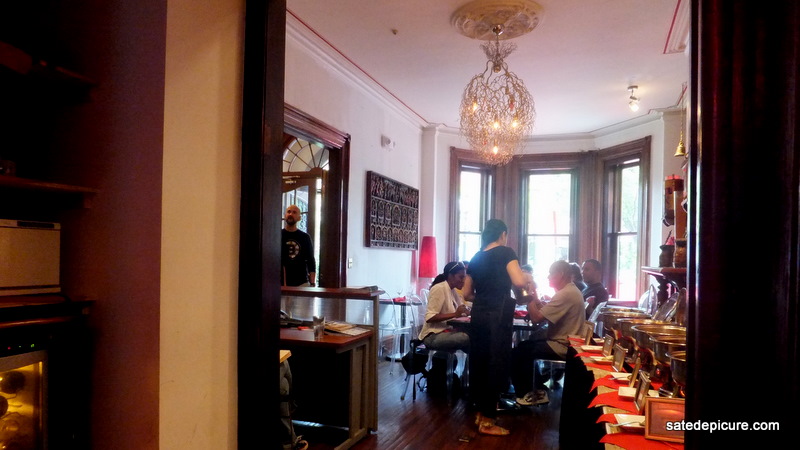 Indian Chinese food is fantastic. It is dissimiar to the classic Indian cuisine found in most major cities in America and represents an interesting evolution where American diners who were once suspect of something deemed as exotic as Indian cuisine are now comfortable enough with it that demand is rising for regional cuisines of India. I guess we have graduated to the next level when it comes to this massive and complex cuisine. Perhaps next we will see an Indian Portuguese restaurant that features the cuisine of the fantastic Indian western port city of Goa.  I could spend the next decade eating my way across India, such a fantastic, complex and diverse country with an equally fantastic and diverse cuisine!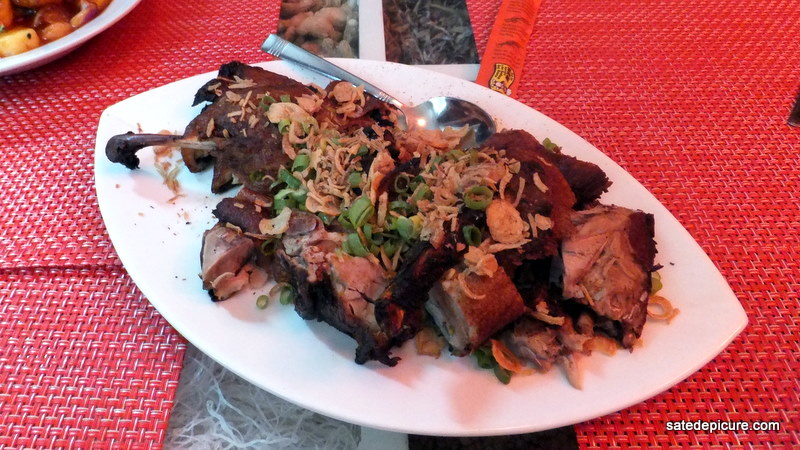 Crispy Fried Duck Marinated in Indian Five Spice and Ginger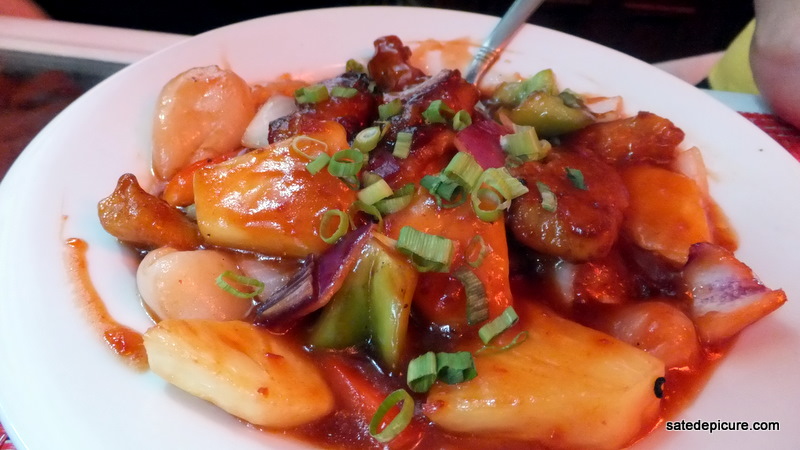 Sweet & Sour Pork with Lychee, Peppers and Onions
Honey Chili Chicken with Sweet Spicy Gravy
254 Newbury Street
Boston, MA 02116
617-927-4444