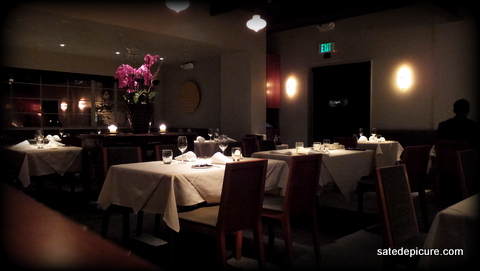 Reflection is such a powerful process and I constantly grind away comparing what I learn each day with what I assume to already know. It isn't unusual to find major gaps and sometimes when a gap is filled it leaves me feeling encouraged and moved. Hearing David Kinch describe his philosophy in such simple and elegant terms was such a profound learning moment.  A student had posed a question to Kinch leaning toward what drives him – what inspires him. His answer took us back to an early meal with Alain Chapel that reset his outlook and philosophy. A seminal eating experience that resulted in clarity and purpose – the kind every one of us seeks. Kinch looked me in the eye and articulated that everything they do at Manresa is reflective of who they are and where they are – lessons learned, in part, at Alain Chapel. A powerful lesson about identity and place that Kinch explains so easily – the complexity of his message honed by years of hard work and experience.
The definitions are simple. Identity: the qualities and beliefs, that make a particular person or group different from others[i]. Place: a specific area or region of the world, a particular country, city, town[ii]. Chapel provided Kinch with a gift at a very early stage in his development and, in turn, Kinch offers a road map for how to truly engage our craft. Our hospitality identity is who we are. Discover it early and with integrity and you are halfway there.  Place is where we are in all its beautiful and natural forms – discover this early and you will find your way home. We must know who we are in the hospitality profession – and build on (strengthen) this identity, and we must honor where we are in the world. What a wonderful and insightful message.
Three years earlier I dined at Manresa and visited with David. The meal was one of the top three in my life up to that point. After hearing Kinch's philosophy in greater detail, the nuances of identity and place presented in that menu are even more profound. It was woven with ingredients from Los Gatos, and the Pacific coast region the restaurant inhabits. Identity was manifest in the classical and modern techniques employed along with hints at Kinch's Louisiana heritage. Twenty courses of gorgeous cuisine of the highest standard. Such incredible hospitality and service so reflective of the pacific coast aesthetic – of Kinch's identity and place.
Black Olive Madeline with Pate Feuille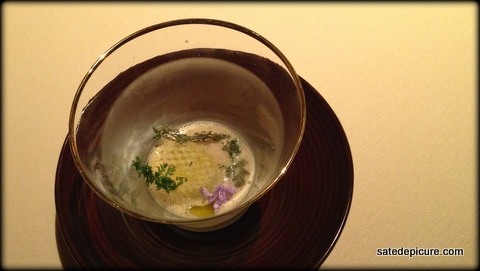 Garden Vegetable with Yarrow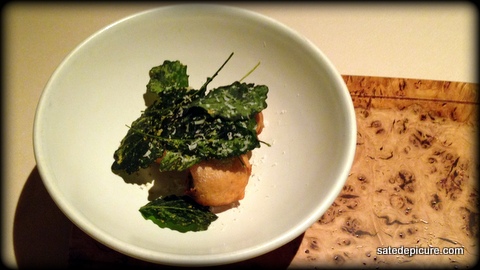 Chestnut Truffle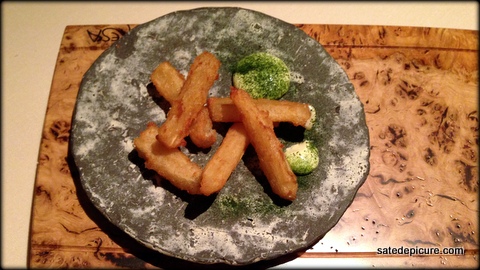 Cassava Oyster
Albacore Puttanesca Lightly Smoked
Abalone with Local Milk Panna Cotta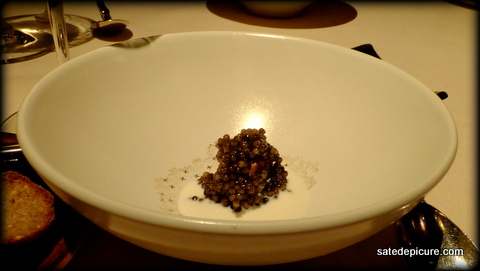 Sunchoke with Caviar and Brillat Savarin Cheese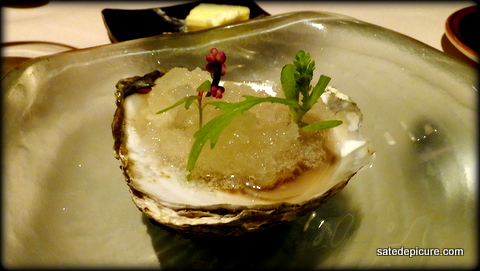 Belon Oyster, Meyer Lemon, Seaweed Ice
Autumn Tidal Pool with Pine Mushroom and Scallops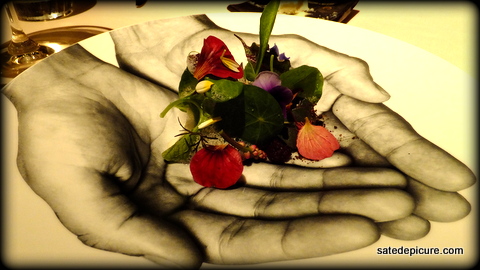 Into the Vegetable Garden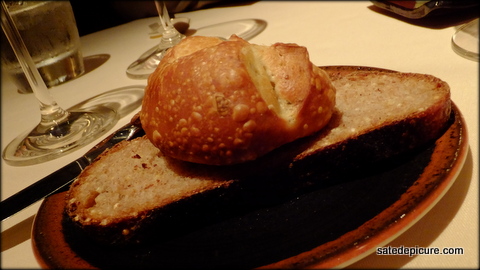 Manresa Bread
Mussels with Gooseberry Emulsion
Spicy Fried catfish with Rice and Egg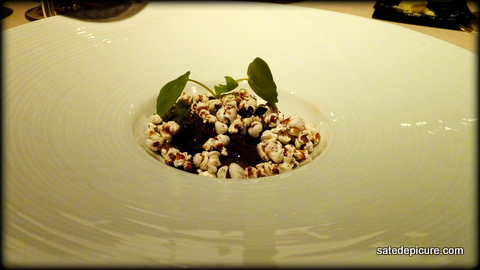 Boudin Noir, Apples, Toasted Buckwheat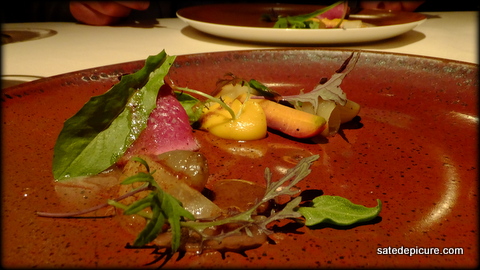 Venison, Quince, Saffron
Cheese
Manresa Crackers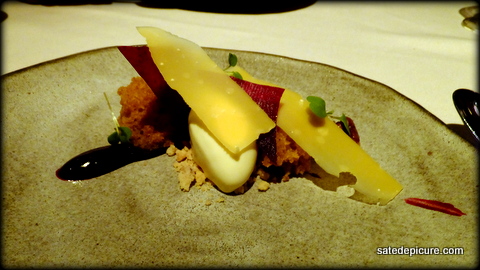 Red Kuri, Aged Gouda, Cassis
Black Sesame, Chocolate, Lime
Vanilla Ice Cream, Goats Milk Caramel
Friandise of Strawberry
Chocolate and Chocolate Mint Liquid Center Bon Bons
Manresa Restaurant
320 Village Ln,
Los Gatos, CA 95030
http://www.manresarestaurant.com
(408) 354-4330
[i] http://www.merriam-webster.com/dictionary/identity
[ii] http://www.merriam-webster.com/dictionary/place