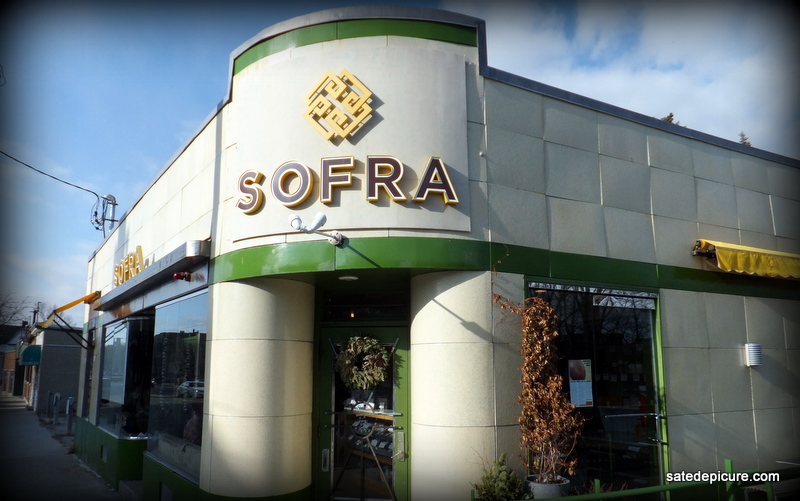 This year I will spend more time visiting professional/celebrity chef gourmet casual and take out restaurants in an effort to figure out exactly where this growing segment is headed. It fascinates me that established culinary talent is taking hold of a market category that was left to the big corporate restaurant chains for so many years. Today I am enjoying a sunny winter lunch at Chef Ana Sortun's Sofra Bakery and Café in Cambridge, MA her gourmet casual alternative to the more refined and upscale Oleana (dinner only) on the other side of the Charles river. This isn't the first celebrity gourmet casual restaurant that I have visited but it is the first of 2012. In the past year or so I enjoyed a series of great meals at celebrity chef gourmet casual places including a fantastic Pen Cove Clam, house made Pancetta and lemon thyme pizza at Chef Tom Douglas' Serious Pie in Seattle (I love the loft dining area that looks down on the bakery commissary below), an outstanding brunch duck pastrami sandwich and root beer at Chef Donald Link's Butcher in New Orleans (great for a hangover cure before walking the WWII museum one block away) and the best Rabbit Strozzapreti pasta I have ever had at Barbara Lynch's Sportello in Boston (a cure for the lack of quality food after being stuck at the convention center up the street). Sofra caught my eye a couple of years ago. After reading the New York Times on December 22nd I decided to make the trip. The times published "36 hours: Cambridge Mass" that day and made very positive mention of Sofra. My interest peaked.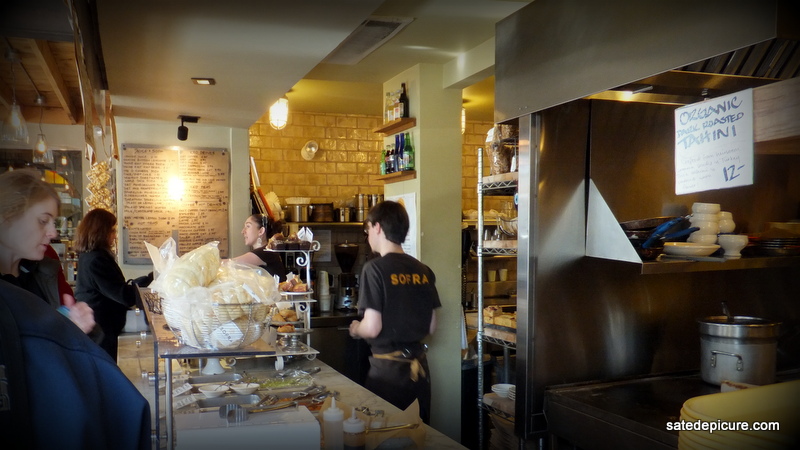 Stepping in from the cold the first thing I notice is the number of moms with kids lingering along the bench seating on the far side of the miniscule dining area. One pair of women have a three year old boy bouncing between them as they drink coffee and share a pastry, the bright mid-day sun shining warmly through the plate glass storefront. Another has an infant in her arms, an iPad in her lap and a huge cup of coffee. The one table for two along the front wall is occupied by a young woman with a plate of Mezze and a pile of papers. She's working furiously while eating. This is clearly a local hang-out and it's comfortable with a Middle Eastern domestic vibe. The setting has a décor leaning casually toward Turkey and the eastern Mediterranean and a culinary crew that includes the usual young hipsters along with some older seasoned chefs and a refreshing dose of diversity.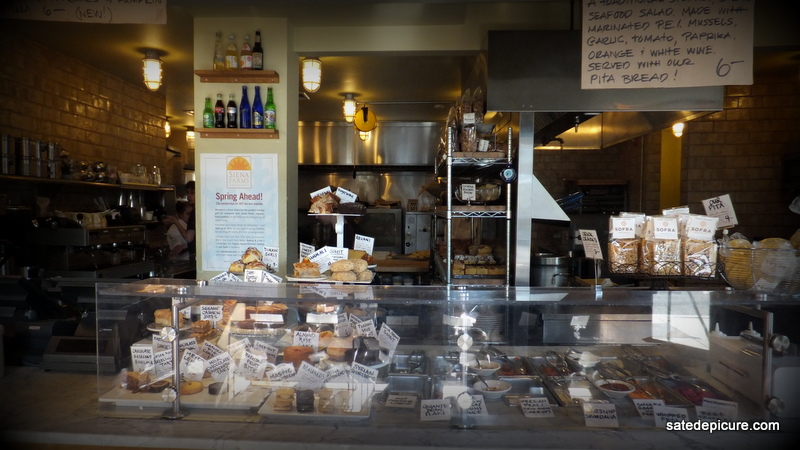 Chef Sortun, a James Beard Award winner from 2005, is a mom and wife to Chris Kurth owner and farmer at Sienna Farms in Sudbury, MA. Both are passionate about their craft and on December 1st Kurth opened Sienna Farm's store in South Boston (right next to Barbra Lynch's Butcher and Stir). The menu at Sofra is loaded with items grown at Sienna Farms and Sortun does a marvelous job preserving, jarring and retailing products grown there.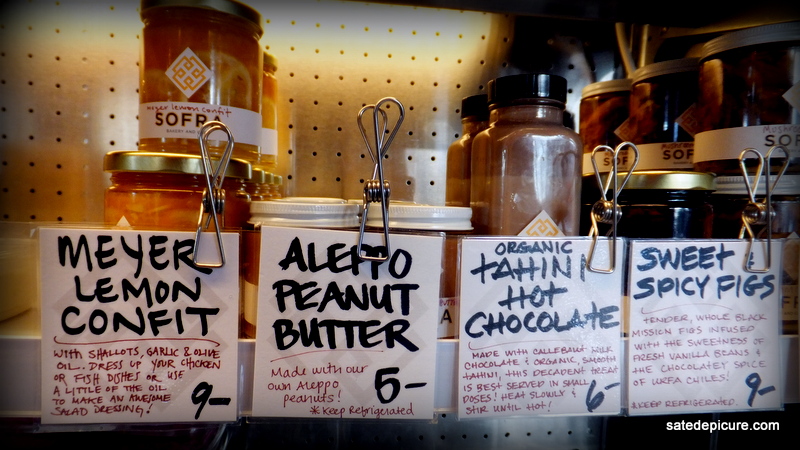 Sofra opened back in the summer of 2008 and Sortun was an early leader in the contemporary Middle Eastern and farm to table food trends of the day. Since that time others have followed the same flavor path including Tom Douglas with Lola in Seattle and, as mentioned before in my blog, Michael Solomonov's Zahav in Philadelphia (one of my favorite restaurants). Sortun's touch in the kitchen is extremely balanced and precise. Each of the items I sampled was well balanced with layers of flavor rather than one predominant punch of flavor (think garlic, tahini paste, lemon) up front. Punching with flavor is easy. Layering flavors this way requires more skill and a greater level of control during production.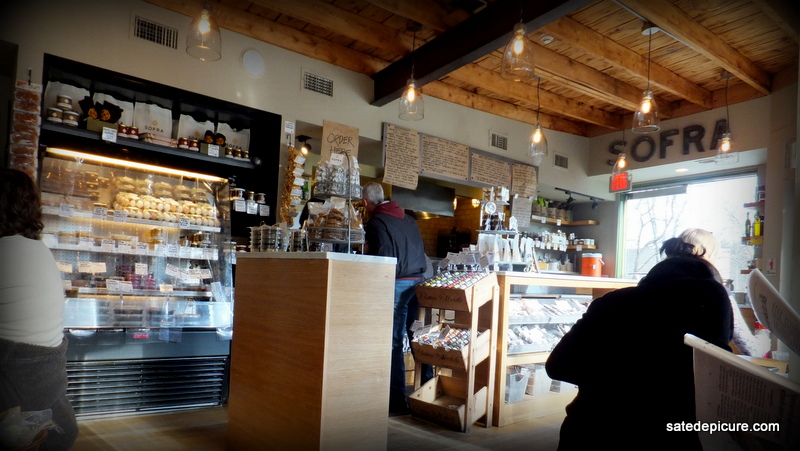 I place my order, select my Mezze and bread and head to the banquette to sit. There are usually 8-12 Mezze options to choose from and several that are dairy and wheat free. A few minutes later my name is called and I pick up my vegetable sausage soup and the Lamb Shawarma (an Arab flatbread sandwich usually served with shaved meats). The Mezze are outstanding and the soup is hearty and perfect for a cold clear winter day but the Lamb Shawarma is a stunning favorite. The meat is slow braised, hand shredded and topped with delicious and perfectly paired pickled cabbage and tahini before being wrapped and toasted on a griddle. A smear of Greek yogurt is layered on the cut end of the sandwich just as it is served. All these flavors and textures combine into an absolute winner of an item. It was so good I crave another as I write this. Just prior to heading to the door I gobble down a Kunefe (milk ricotta pudding with shredded phyllo) to top things off. Expect to see more celebrity gourmet casual restaurant that follow a global flavor theme. The combination of quick service, low cost, and quality food aligns nicely with the current economic state and consumer preference. What a winning combination. Next time you are on the Cambridge – Belmont border just west of Boston, you know where to go!
Vegetable Soup with Merguez Sausage, Parsnip, Onion, Celeriac, Red Kuri Squash, Swiss Chard, Carrots, Honey and Garlic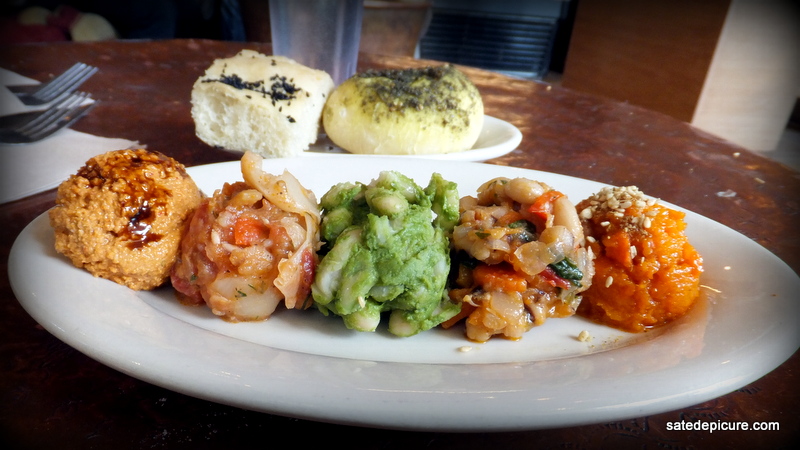 Muhammarra-Red Pepper & Walnut Puree, Bean Plaki, White Bean's With Green Tahini Sauce, Persian Pea's with Sienna Farm Carrots, Moroccan Style Carrots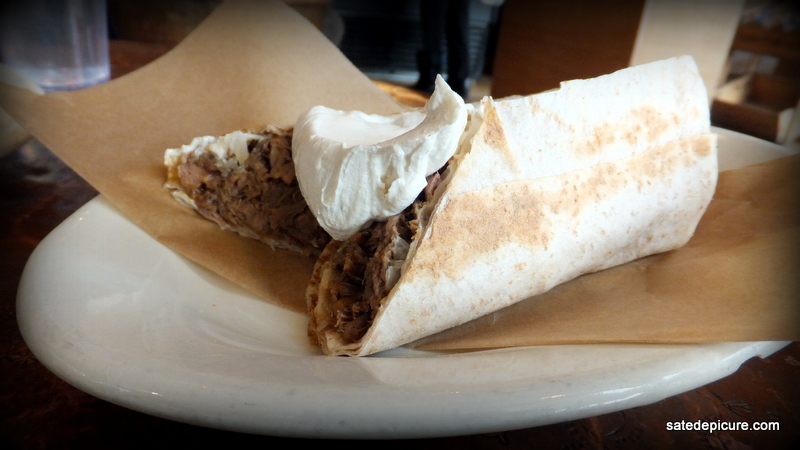 Lamb Shawarma with Pickled Cabbage, Tahini, Yogurt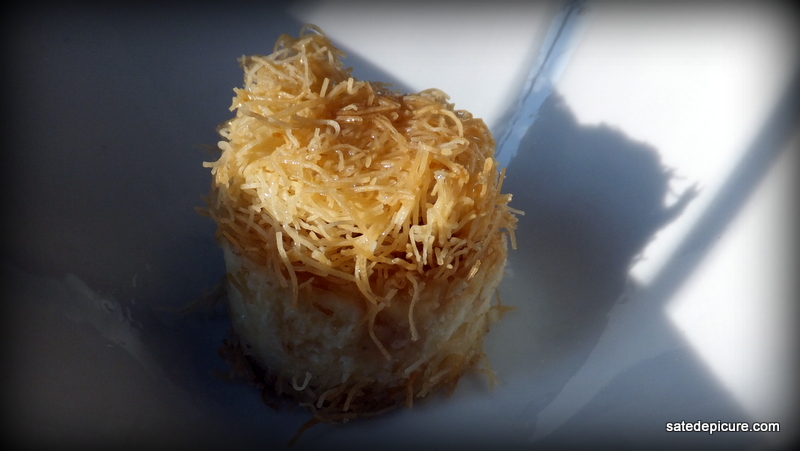 Kunefe with Spices Syrup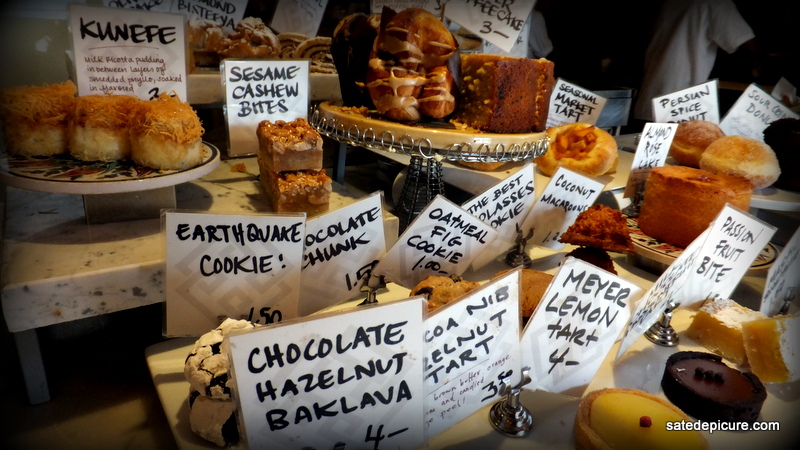 Sofra Pastry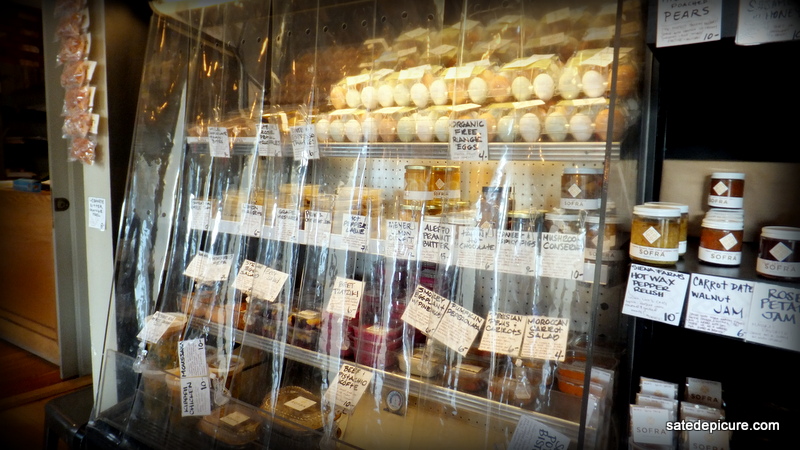 Grab & Go Food Case
~~~
One Belmont St (at Mount Auburn)
Cambridge, MA 02138
617-661-3161