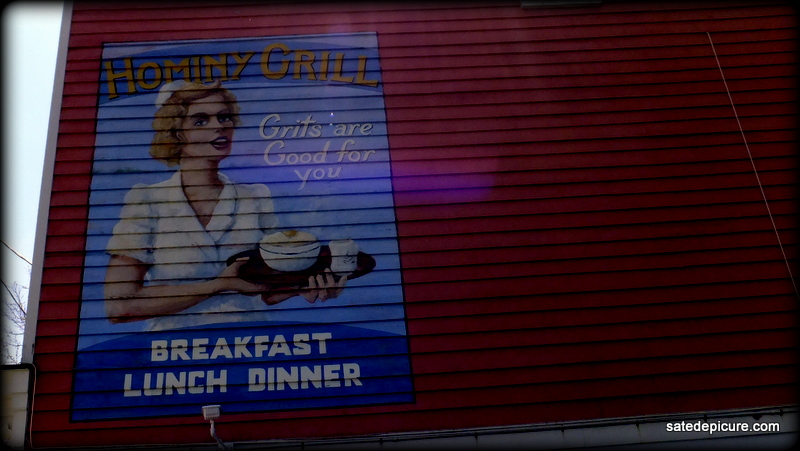 Fine dining in major metropolitan areas like New York, Chicago, and San Francisco has evolved to a point where, aside from certain local ingredients, there's a common stylistic and technical thread that ties all these cities together. Great chefs are preparing "local foods" with sustainable sensibilities and fantastic technique in a casual and affordable setting in such a manner that it's hard to distinguish restaurants in one city from the next based on food alone. This is great except for the fact that the advance of American cooking has also resulted in a gradual demise of the classic regional specialties that once defined these venerable cities. However, deep pockets of regional cuisine remain in the U.S. and my recent trip to Charleston in search of classic as well as modern low country cooking proves that both can exist and prosper.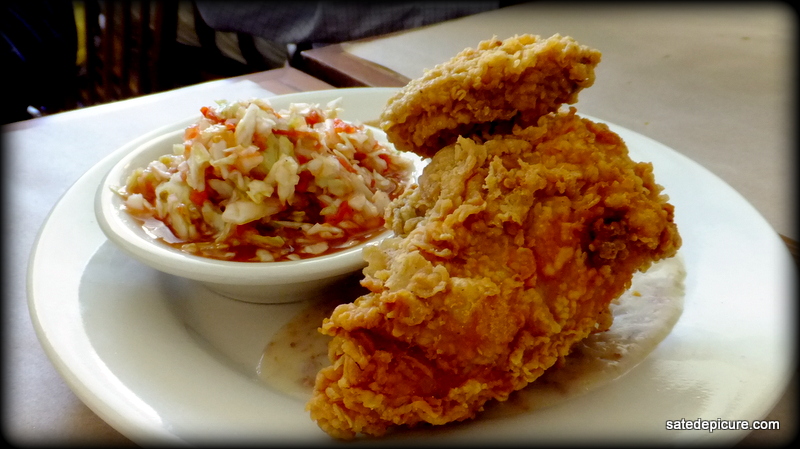 Hominy Grill sits on the other end of the cuisine spectrum from McCrady's in Charleston, South Carolina. Chef Robert Stehling is a master of southern cuisine served in a clean and attractive but classic style.  He's a James Beard Best Chef Award winner (2008) just like Sean Brock and both deliver some of the best cooking in the country. Hominy Grill looks the part and is smack in the center of Charleston on Rutledge Avenue in a restored storefront and adjacent courtyard. Pulling into the parking lot, guests are greeted by a billboard sized "grits are good for you" painting on the side of the building including a 1950's era waitress with grits in hand.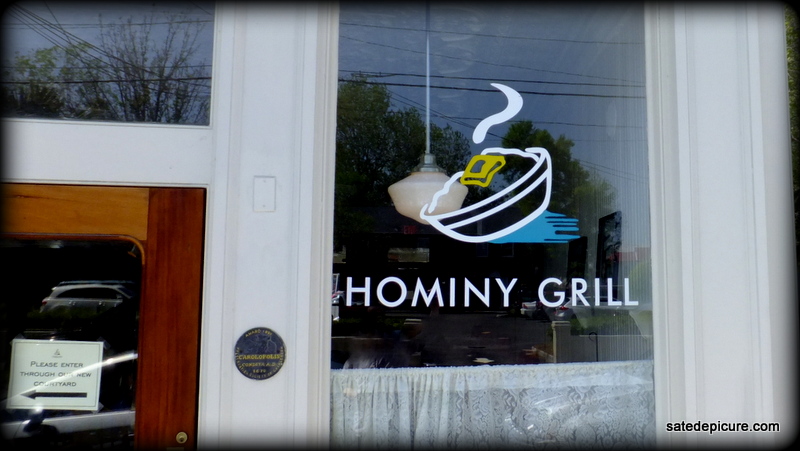 The interior is bright with large storefront windows and white paint. I reflect for a minute and consider how this cuisine, although similar to some of the foods served in the deep south including New Orleans, is so uniquely its own. The flavors and sensibilities are different, they're not as complex as New Orleans nor are they so globally influenced. In a sense, they are lighter although the cuisine itself isn't light at all. Looking around, the dining room is full and people are happy; low country cuisine couldn't be more popular.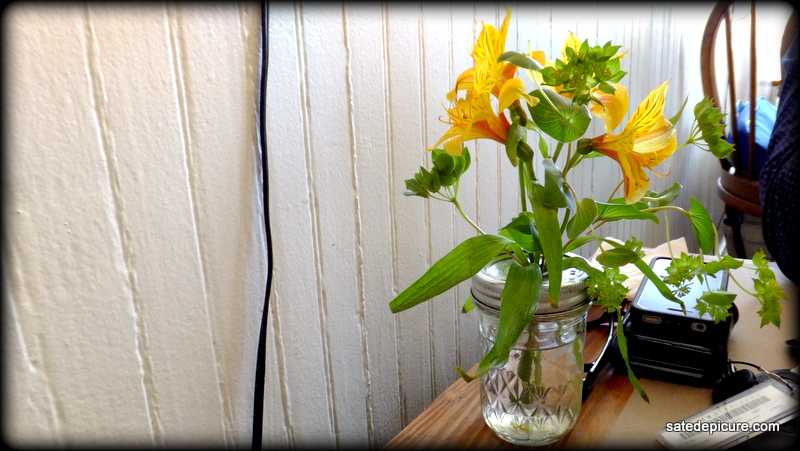 Each table is adorned with a mason jar perforated on the top, filled with water and used as a bud vase. The lilies in the jar offer a splash of color against the white painted wooden paneling. Across the room, a set of three large black chalk boards listing menu specials sits on a shelf. Right off the bat I notice a fantastic selection of items including grits, collard greens, fried green tomatoes, mac and cheese, red rice, mashed sweet potatoes and okra with tomatoes. Enticing items include a pit roasted beef brisket sandwich but the shrimp bog with sautéed shrimp in a low country rice stew with ham, creole vegetables, cream and sherry has my name on it. This is where I get into trouble with my restaurant visits; I always order way too much. In addition to the shrimp bog, orders are placed for shrimp and grits and shrimp creole. Words can't express how delicious Stehling's cuisine is or how friendly and comfortable the setting and service are.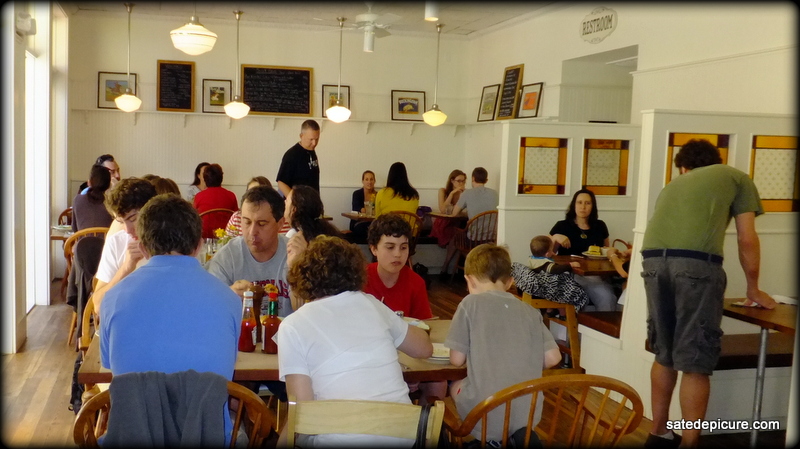 Main Dining Room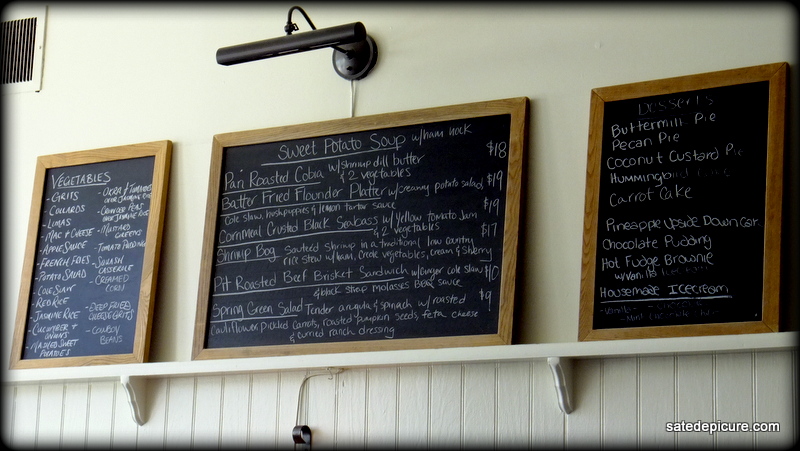 Hominy Grill Menu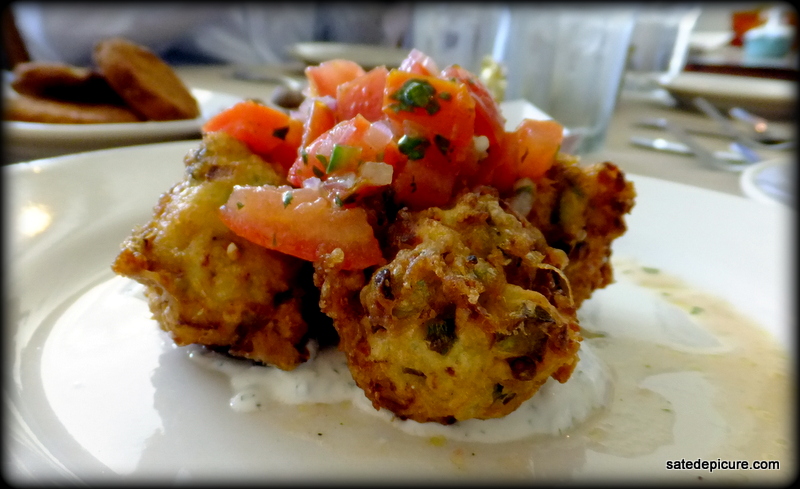 Shrimp and Okra Beignets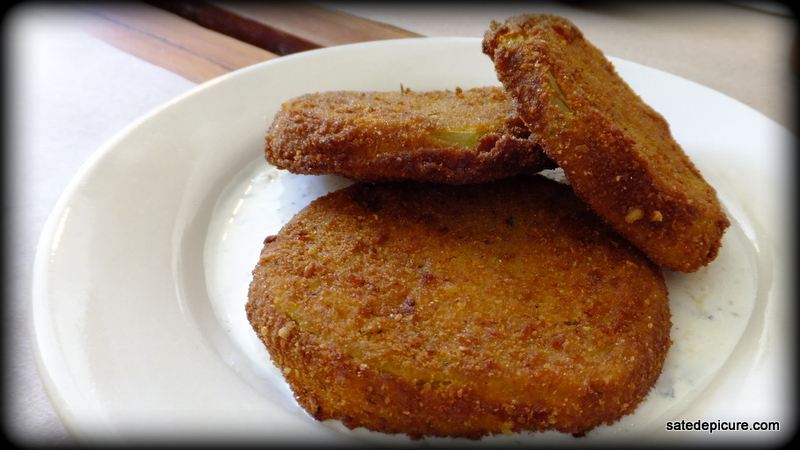 Fried Green Tomatoes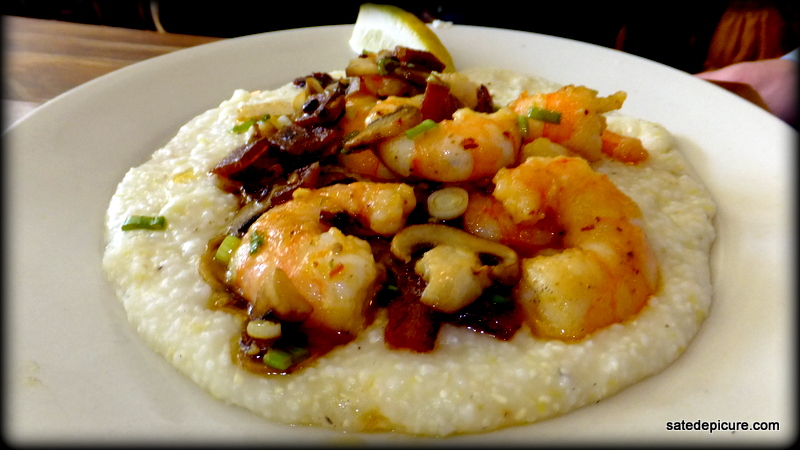 Shrimp and Grits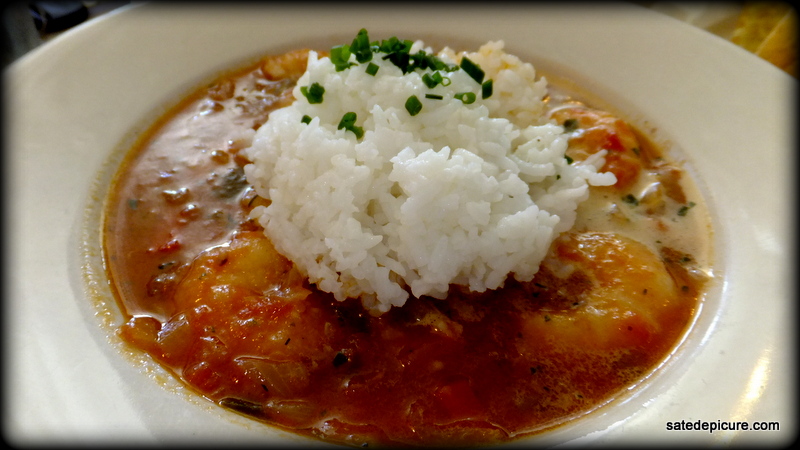 Creole Shrimp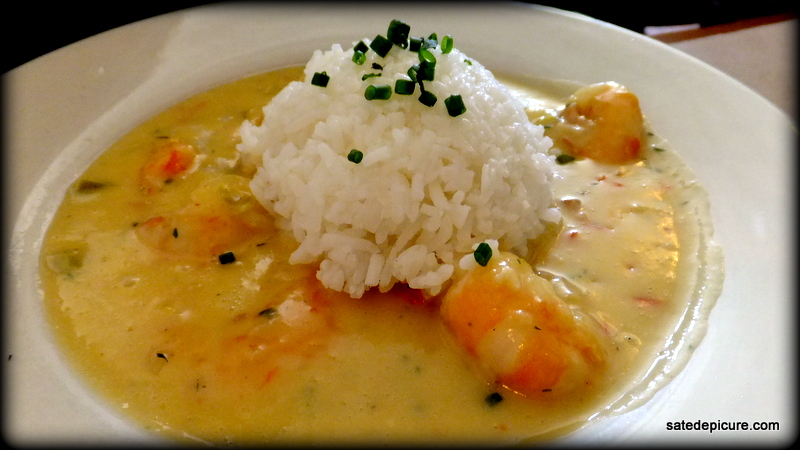 Shrimp Bog with Cream and Sherry
207 Rutledge Avenue
Charleston, SC 29403
(843) 937-0930