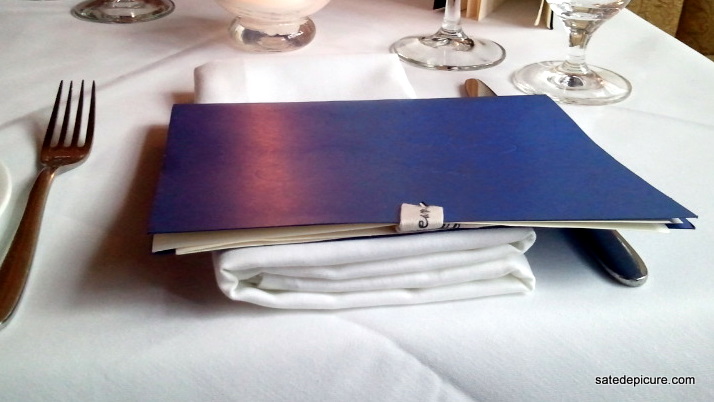 At Gracie's, I have no intention of pulling out my camera and capturing my dining experience. Instead, my visit is social and personal, one of pure relaxation, gustatory indulgence and the sheer satisfaction of good company.  My focus tonight is on the people I am with; at least that's my plan. The amuse bouche of carrot pana cotta, beet puree and sour apple arrives centered on a Chinese porcelain soup spoon and I am captivated. I resist taking pictures for a minute or two but my self control fails and out comes the camera. At this point I realize I have a real disorder; one focused on gathering images and notes of the incredible dining experiences I have. Life is good.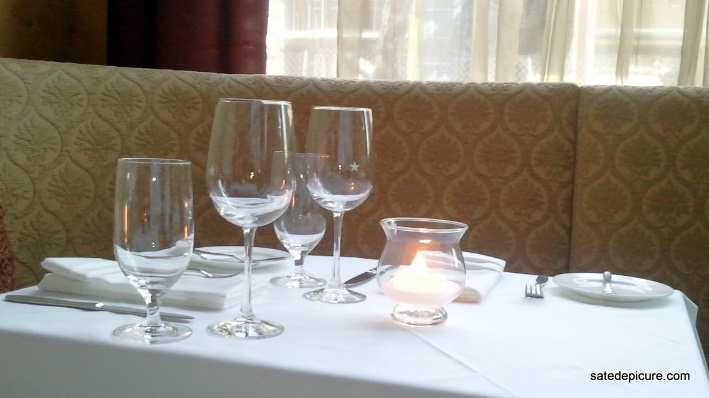 Gracie's is a restaurant with a loft-like feel, worn hardwood floors, golden and red colored upholstered booths, and chairs made of cherry. The walls are also painted a textured gold color and one full wall of the restaurant consists of floor to ceiling windows facing east. With a main dining room and additional private dining in the wine room and private dining room on the lower level, it's a large restaurant with good economics. Tonight the private dining room is occupied with a large lively group having fun.
As food arrives I notice a blend of classical preparations and sauces like bordelaise and hollandaise with modernist techniques.  Food is handled with a delicate touch and flavors are, in most cases, subtle and refined. Seasonal spring ingredients abound including ubiquitous pea tendrils and tender asparagus. I am reminded of how wonderful it is that food like this can be found today in most mid-sized cities in America. As recently as ten years ago, this wasn't the case. We have come a long way in this country.
The food is gorgeous and I am not the only one taking picures now. At some point I hope that the James Beard Foundation will give a nod to owner Ellen Gracyalny. She's operated Gracie's for more than a decade and deserves more recognition than she's been given. I am glad I used my camera tonight!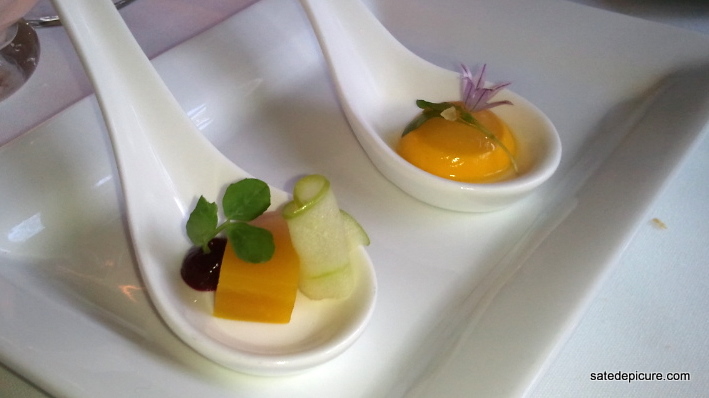 Amuse Bouche of Carrots: Carrot Pana Cotta, Pavee of Poached Carrot, Beet Puree, Sour Apple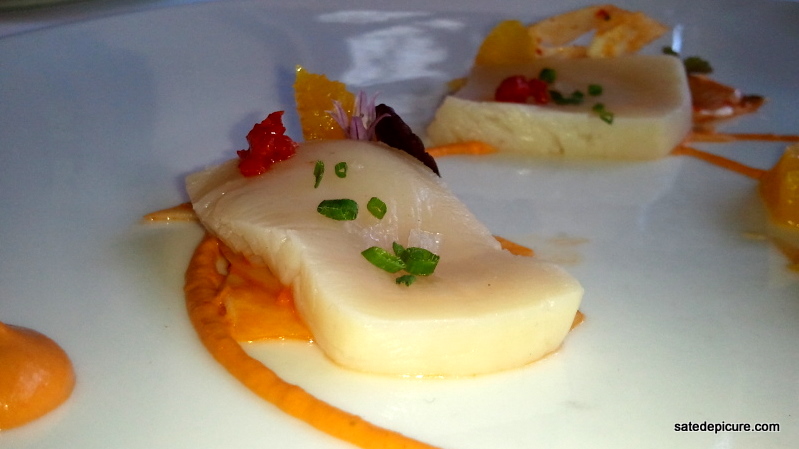 Scallop Crudo, Romesco Sauce, Fennel, Garden Herb Salad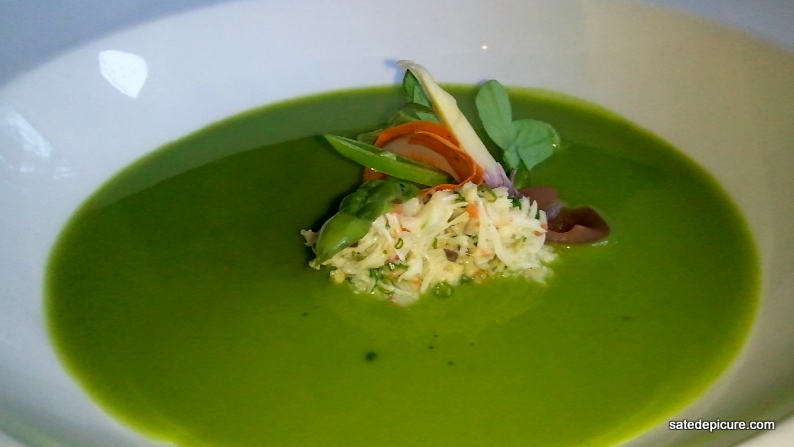 English Pea Puree, Crab Salad, White and Green Asparagus, Pickled Red Onion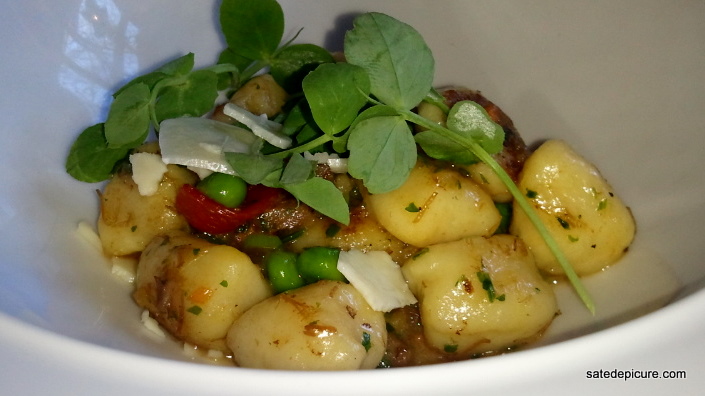 Russet Potato Gnocchi, Confit of Lamb Shank, English Peas, Pecorino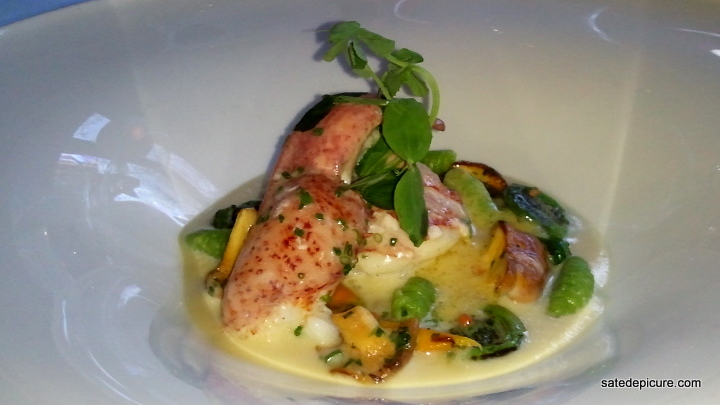 Butter Poached Lobster, Spinach Cavatelli, Chanterelles, Spring Vegetables, Brown Butter Hollandaise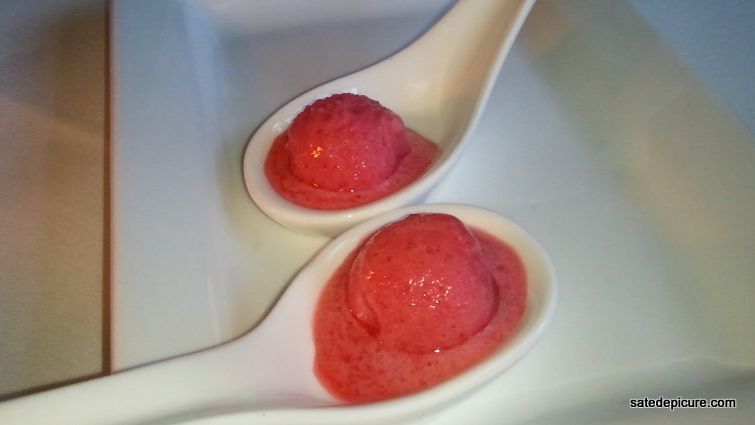 Lemon Raspberry Sorbet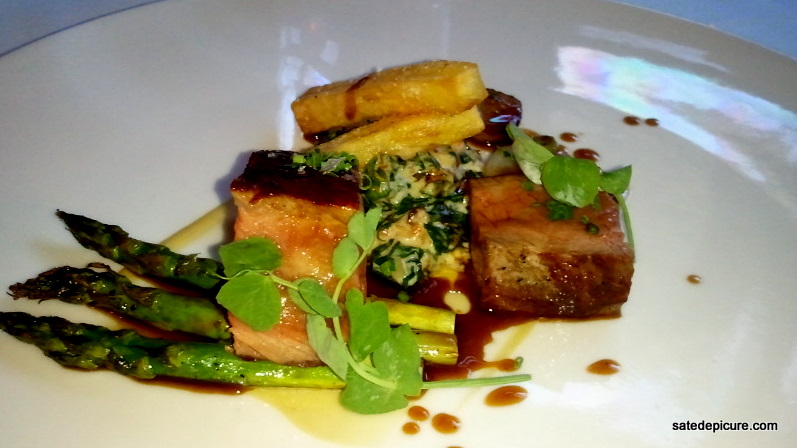 Wolfneck Farms Prime Ribeye, Garlic Puree, Asparagus Triple Cooked Potato, Tokyo Turnips, Sauce Bordelaise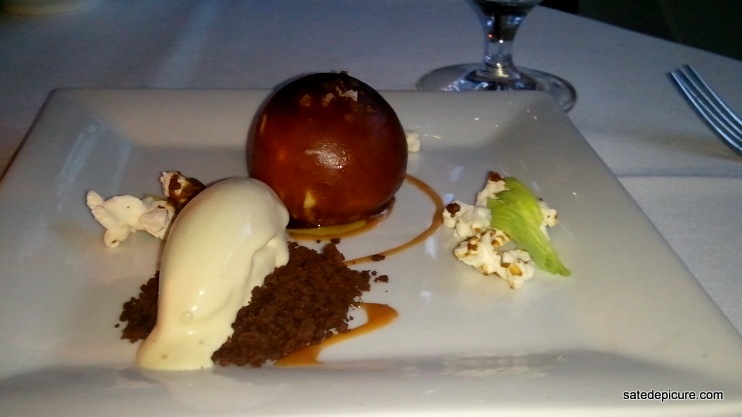 Brioche Pretzel, Dark Chocolate Ganache, Candied Popcorn,   Peanuts, Mustard Ice Cream (you can't tell from this picture but the center of the pretzel was molten chocolate!)
~~~
194 Washington St.
Providence, RI 02903
(401) 272-7811