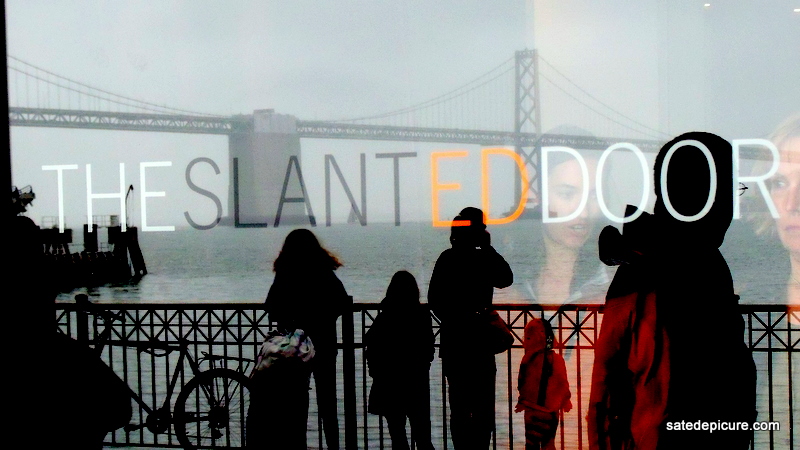 It's lunch-time at the Ferry Building in San Francisco and The Slanted Door is jamming. As a professional chef, I love a busy well run restaurant and Slanted Door is a perfect case study. I arrive without a reservation curious about the culinary arts offered and am escorted to the bar and given a perfect seat from which to view the entire restaurant. Servers are on the run, the bar is packed, and everyone is eating. The Slanted Door is pulsating with energy and I can see everything.
The wall of glass that serves as the north-east facing side of the restaurant looks out over the Bay Bridge and Treasure Island. It is a beautiful sunny day and the telephone operator who sits just opposite the window at a booth by the main entrance is constantly busy taking calls while the host at the front door steadily seats arriving guests. Boy, this place is busy. At one table of four there's a group of "business types" in suits wrapping up a late lunch. Two tables over there's a group of three moms and kids in carriages deep in discussion and multiple two-tops with couples of all types scattered about.
The bartender approaches, I order an Anchor Porter and the Uni appetizer to get things started. She smiles and floats away returning with my cold beer and a glass just a few seconds later. Service is crisp, friendly, and professional. This is a big restaurant in a fantastic location. There are roughly 150 seats in the main dining room plus additional seating at the bar and patio. What a perfect size for a successful restaurant.  Slanted Door must be a gold-mine.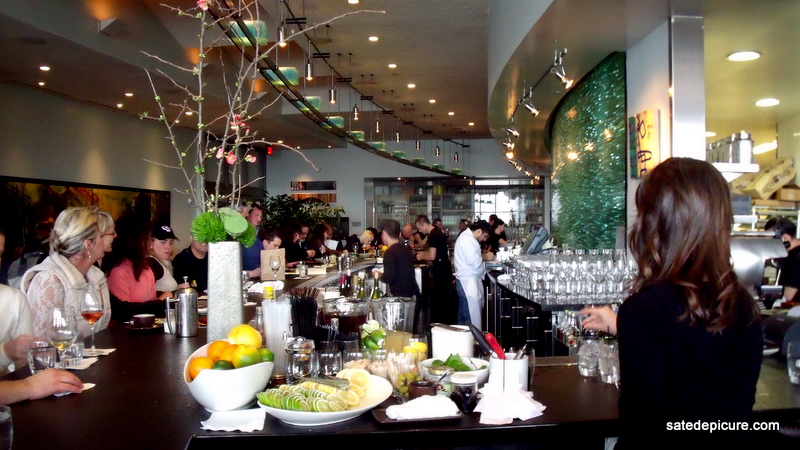 Chef Charles Phan, the mind behind The Slanted Door's modern Vietnamese cuisine, owns several other restaurants in San Francisco. Phan was recognized as a James Beard Award Outstanding Chef finalist in 2010 and is a semi-finalist for the same award this year. His approach to Vietnamese flavors with an American sensibility paired with pristine ingredients and a knack for simple, homes style presentations has allowed his reputation in the bay area to grow along with his business fortunes.
The Uni arrives and my mouth starts to water. Fresh from the Monterey bay, the bright orange roe is sushi fresh with a sweet lightly salty aroma. I can't wait for the first bite.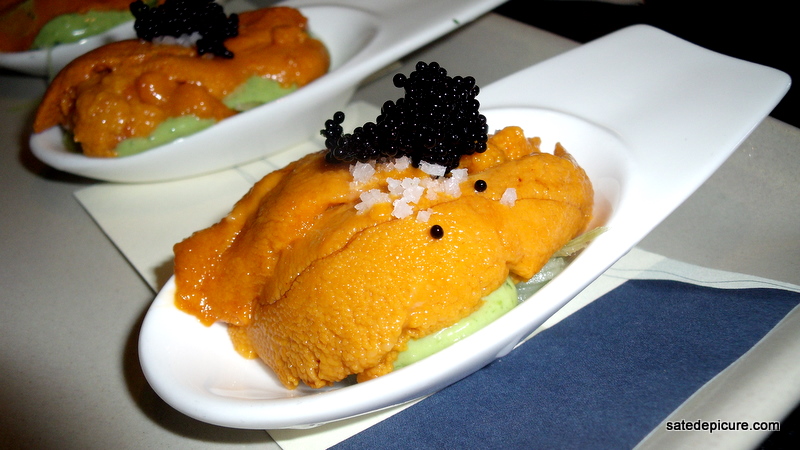 Wild California Uni with Avocado, Cucumber, and Black Tobiko Roe.
Absolutely perfect, Sushi fresh, rich and sweet with a wonderful complimentary fattiness from the avocado, a crisp snap from the cucumber and a well composed contrast in color and flavor from the granular and salty Tobiko roe.
 Wood Oven Roasted Manila Clams with Thai Basil, Crispy Pork Belly and Fresh Chilies
 Excellent flavor, the Clams are perfectly cooked and served steaming hot in an earthenware dish. The Pork belly is crisp but would have been better if it was braised or cooked sous vide prior to crisping (it wasn't cooked to the point of falling apart like I prefer).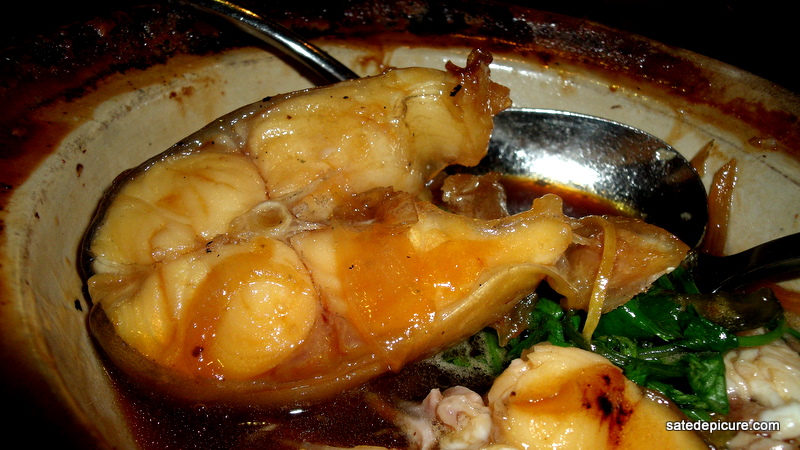 Caramelized Catfish Claypot with Cilantro, Ginger and Thai Chilies
Although this dish doesn't look as nice as the others, it was fantastic. Catfish and Basa are key fish species in Vietnam and Phan handles this dish masterfully. He uses skin-on catfish steaks in this dish and steams them with the cilantro, ginger, chilies.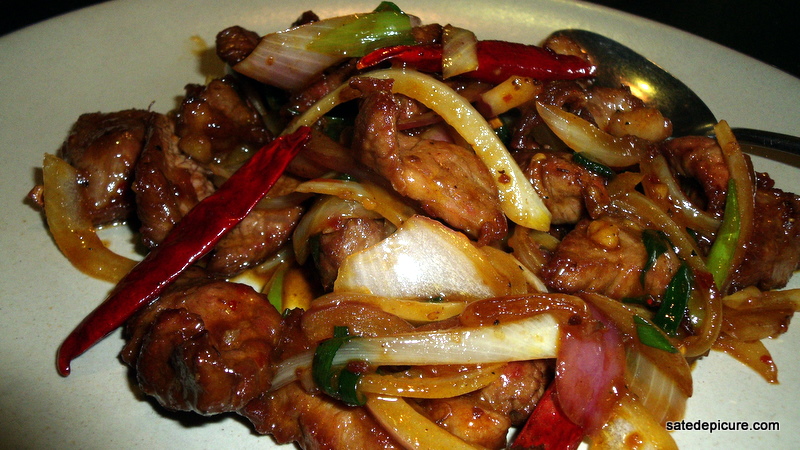 Grass Fed Anderson Ranch Lamb Sirloin with Spring Onions and Red Chilies
When I ordered this item, I thought that the Lamb Sirloin would come out whole in a 3-5 ounce portion but the lamb was cut into strips and stir-fried instead. It was a very good dish but not as nice as the catfish.
The Slanted Door
1 Ferry Building #3
San Francisco, CA 94111   
tel 415.861.8032