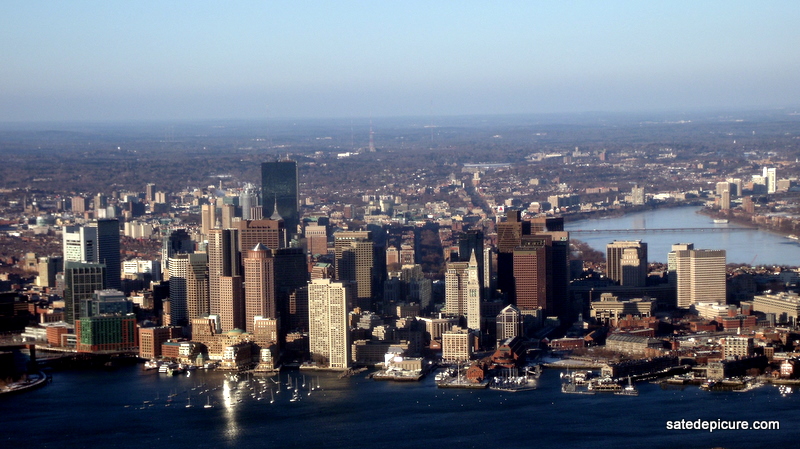 I love the city of Boston for many reasons. It's a large American city with a great skyline, tremendous history (by American standards), an active cultural scene, great architecture, the best academic institutions in the world, and fantastic people. The city also has the highest proportion of female celebrity chefs in the country and that in itself is worth celebrating.  Barbara Lynch is one of those chefs.
Lynch is incredibly smart. Just over a year ago she chose to locate Menton, her latest fine dining outpost, in the rising Fort Point neighborhood of Boston. Menton occupies the first and lower floors of the FP3 building, an old brick mill building that has undergone a thoughtful adaptive reuse under the watchful eye of Hacin + Associates architectural design and Berkeley Investments. Berkeley started the project during the dark depths of the recession and recruited Lynch as an anchor tenant. Talk about doubling down when times are tough! I love this kind of visionary thinking.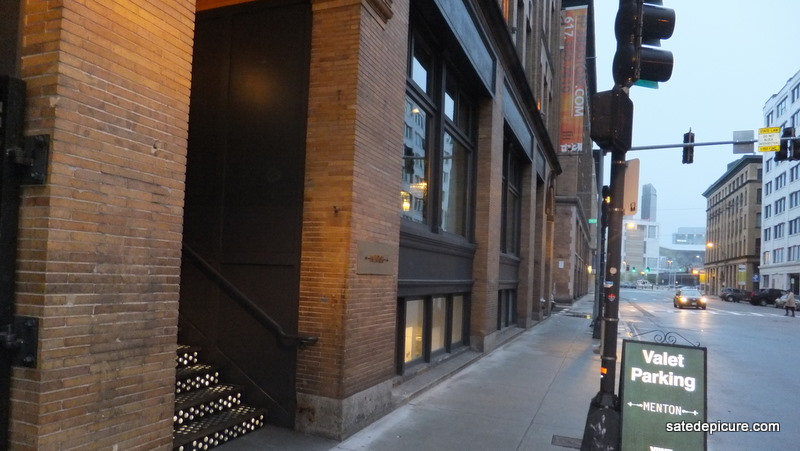 Menton is within walking distance to the Seaport district, Boston Convention center and surrounding hotels and other major new construction projects coming out of the ground in that part of the city. The location is easy to find although parking is tough and valet is a must. The restaurant entrance is completely understated with nothing but a small brass sign bolted to the side of the building marking its presence. I initially failed to notice the restaurant but spied the valet in front just as I was passing. Traffic on this side of the city is light so I spun around and handed over my keys. Just 15 minutes from Logan via the Ted Williams tunnel, I strategize timing for a quick multicourse menu prior to making a run to the airport.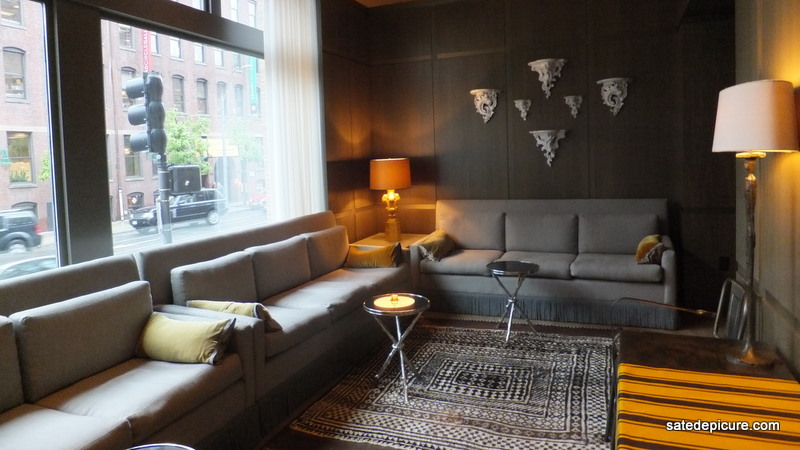 The color palette inside the entrance and sitting area is awash with gray upholstered furniture, rich brown paneling, mustard colored throw pillows and tall table lamps. Entering the dining room, the mood and design shifts to a stark and contemporary yet softer feel.  Each place is set with a service plate, napkin, knife, fork, water and wine glass and candle. Tablecloths are seamless and pressed and servers are formal. The building and environment have a central European chic with a truly local feel as does the food.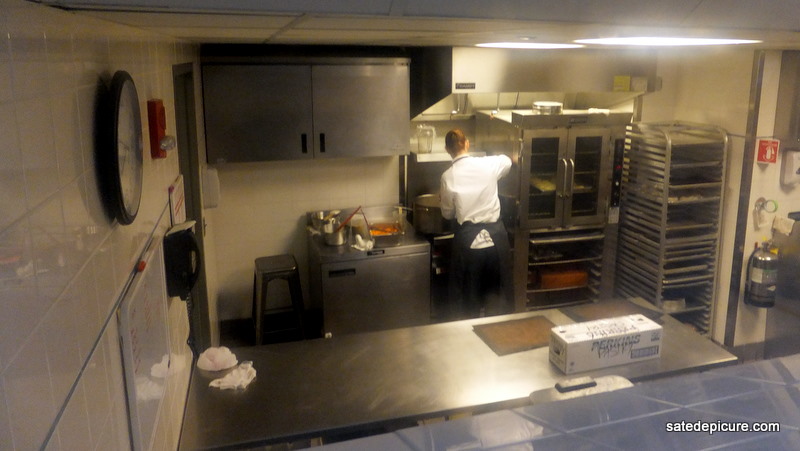 And the food starts to arrive. Each dish is carefully prepared but not overly fussy. Flavors are bold and well executed and portion sizes are balance and precise. Foods are locally sourced and perfectly cooked. Seasonal flairs flourish on each plate and I find the culinary aesthetic balanced and well controlled. The food is delicious.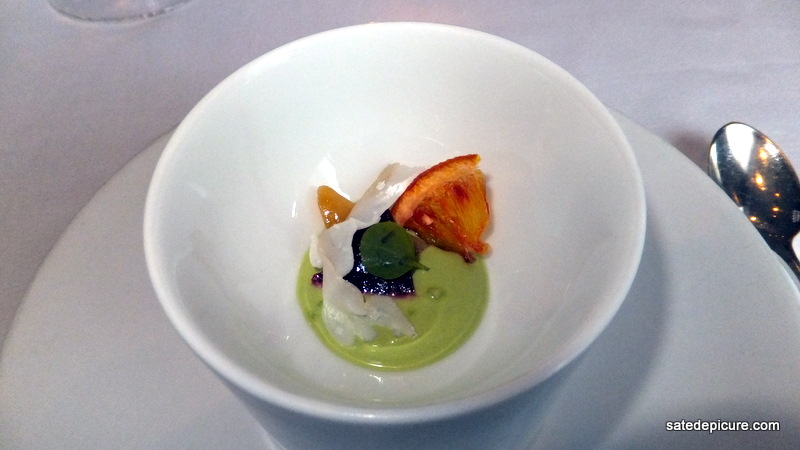 Amuse of Tarragon Puree, Porchetta, Crispy Mandarin Orange, Red Beets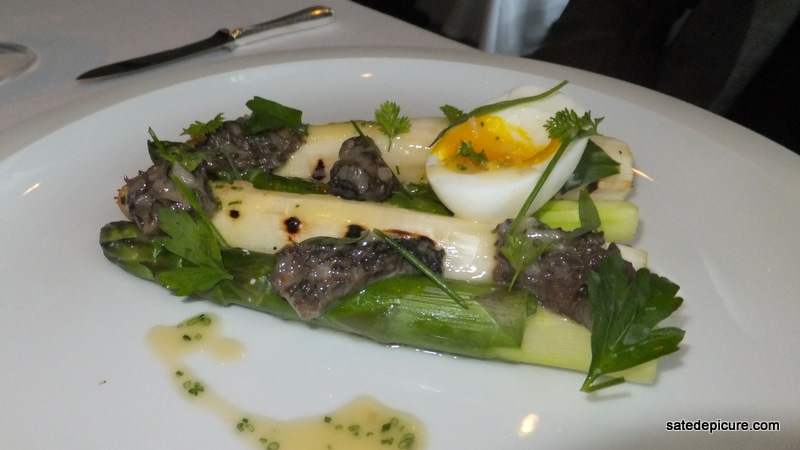 Green and White Asparagus, Araucana Egg, Morel, Fines Herbes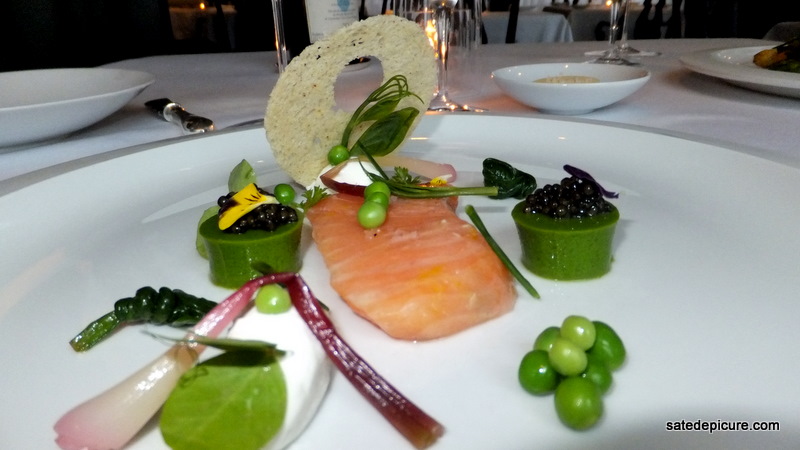 Salmon with Spring Peas, Ramps, Caviar
Casco Bay Codfish with Stuffed Squash Blossom
Giannone Farm Poulet, Porcini, Fava Leaf, Spaetzle
MENTON
354 Congress Street
Boston, MA 02210-1295
(617) 737-0099