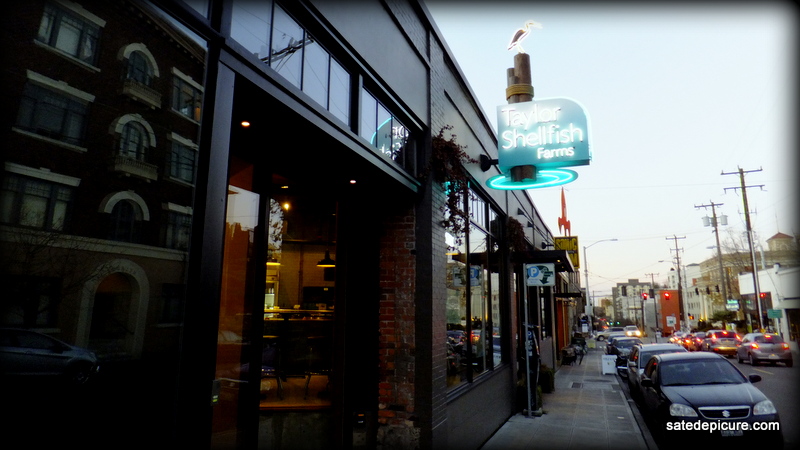 I found the Taylor Shellfish Farm store quite by accident while driving around for a bit in Seattle. It all started half an hour earlier as I set out for the night and found my rental car battery dead. Mea culpa, I left the lights on by force of habit after exiting the last time I drove and this inexpensive choice of cars doesn't have an automatic shut-off. Interesting fact that once we get used to assistive technologies like an automatic shut-off for your headlights they cause certain levels of mindfulness and judgment to weaken. Makes me wonder what other parts of my routine would be compromised should the supporting technology suddenly go missing. I make the call to road-side assistance and prepare for the annoying wait. After an hour a young guy hired by the rental car company arrives looking straight out of a Seattle grunge catalog in flannel shirt, olive drab knit woolen hat, torn jeans and worn hiking boots. His hands are greased over but his personality is service oriented and the kid is a tremendous help. He has the car recharged and running in less than five minutes while exuding a casual friendliness so common in this part of the country. After a few more minutes he takes off in his red two-wheel drive economy pickup proffering advice that I drive around for the next 15-20 minutes this rainy afternoon to charge the battery. Good advice indeed and this is the reason I stumbled upon Taylor Shellfish Farm in the 21st minute of my recharge drive.
The blue neon sign in front initially caught my eye as I took a left off of Union Street onto Melrose. At first I drove right past peering in to see the place before circling back to park and take a closer look. Once inside it is immediately clear that the shop will provide an interesting excursion. For those of you who read this blog, you know that shellfish are a fascination. Modern shellfish farming has become a low impact, high value industry for seaside communities and a valuable benefit to marine ecosystems. Taylor has been in the business for more than 100 years and represents one of the better-known growers in the Pacific Northwest and the company has joing the growing ranks of seafood and shellfish companies that have opened their own restaurant and/or retail outlet. Island Creek has done this in Kenmore Square in Boston and Blount is about to open an outlet in Providence, Rhode Island.
There's a large stainless steel six-bay circulating salt water tank in the middle of the shop filled with six varieties of oysters, two types of clams and one bay dedicated to mussels. The circulating system uses ultra violet light to sterilize the circulating seawater keeping the system bacteria free and the oysters, clams, and mussels happy. I grab the attention of the manager and we select a half-dozen oysters. He advises to try two Totten Inlet, two Olympia, and two Shigoku as a start. The Totten inlets are large and have a dark-lipped jagged shell. Straight from the tank, each is ice cold and full of liquor. At first slurp I get a nice sweet and briny oyster flavor and a slight bit of tannin in the finish. Next I try the Shigoku's. Each has a deep shell with a smooth white lip. These are similar in flavor to the Totten Inlets but they have a higher percentage of liquor and a sweeter finish. Finally, I sample the tiny little Olympia's with the silvery flesh and curling adductor muscle. These have a deep, creamy almost browned butter flavor with a quick follow of copper and tannin. Tiny and less physically satisfying than the larger Totten Inlets and Shigoku's the Olympia's packs nearly twice the flavor. Freshness is outstanding and I am ready for more but time has run out and I have to move along. Walking to the car, I am thankful that the battery went dead earlier since the chain of events afterward resulted in my stumbling upon Taylor Shellfish Farm's retail store.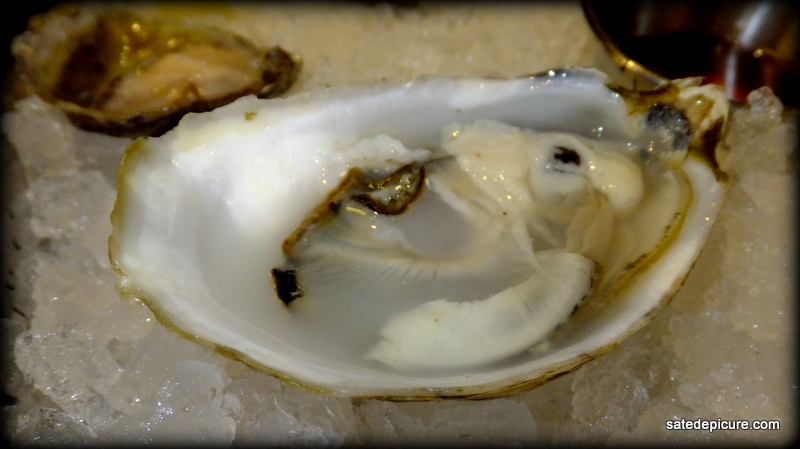 Shigoku Oyster
Olympia Oyster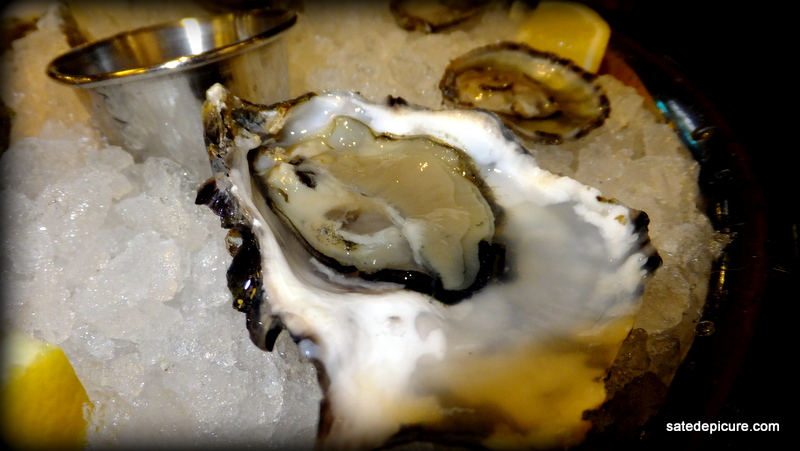 Totten Inlet Oyster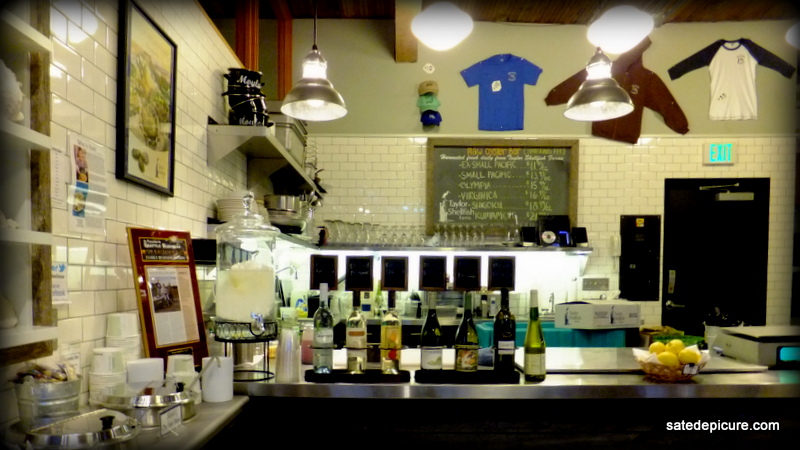 Taylor Retail Counter
Dungeness Crab Looking At You!
Taylor Shellfish Seattle Melrose Market
1521 Melrose Ave,
Seattle, WA
(206) 501-4321