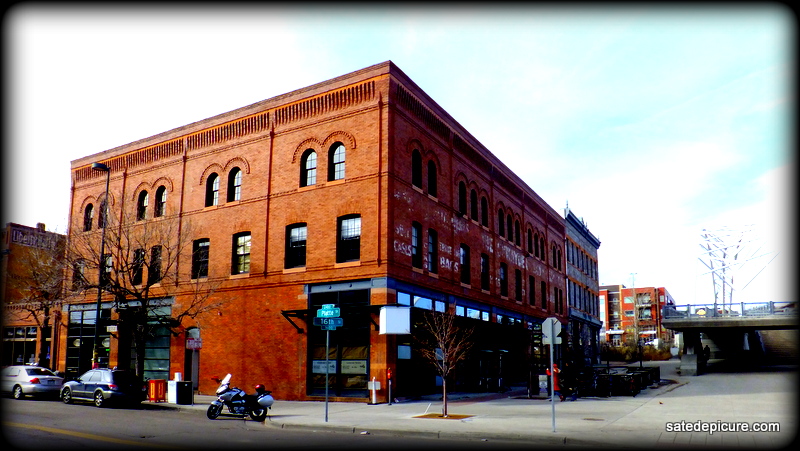 Over the past couple of years I haven't spent much time talking about breakfast and brunch. During that time the trend tracking restaurant experts have predicted the continued disintegration of the traditional restaurant  day-part (breakfast , lunch and dinner) and the ongoing expansion  of hours that serve what is being called the "all day eater." My own research over the past two years confirms this change particularly in the QSR and fast casual segment but only recently have I noticed more and more fine, full service restaurants moving into the breakfast and brunch day-part in an effort to capitalize on potential new revenues built on existing fixed costs. Starting in January I am making a conscious attempt to gather information on breakfast and brunch in the fine, full service segment to see if expansion in this day-part that fine restaurants historically have neglected is occurring. My research starts in Denver.
While in there last month a chef friend recommended that I visit Colt & Gray for brunch to check out their take.  Five of us made our way to the corner of Platt and 16th streets in Denver late one morning. It was sunny out and the sky was a deep Denver blue. The restaurant is located in a renovated three story red brick building just west of the Platt River in an area of Denver that has been on the rise for more than a decade. We enter and quickly find a table.
The menu is both creative and expansive with items like crispy raisin bread pudding, house scrapple with fennel and kimchee, house smoked trout with scrambled eggs, house made corned beef hash with poached eggs and a special of Merguez sausage, crispy foie gras potatoes, Frisee and poached eggs. I also like the "kitchen sink" breakfast sandwich with sausage, egg, cheese, gravy, bacon, fries on a bun. It's more of a "heart attack on a plate" than anything but from what I hear it's one of the best-selling items on the menu. The Dal Makhani with creamy curried lentils served in a Staub cast iron cocotte warm flat bread, fried eggs and an added side of braised lamb tongue is unique in composition and creativity and attracts our attention as well.  Perhaps, as I think to myself quietly, part of the evolving breakfast trend is driven by the desire for people to find a finer level culinary excess during breakfast, a meal-period that otherwise is served only by the more traditional offerings of the quick service segment. Colt & Gray has found a niche in serving this desire.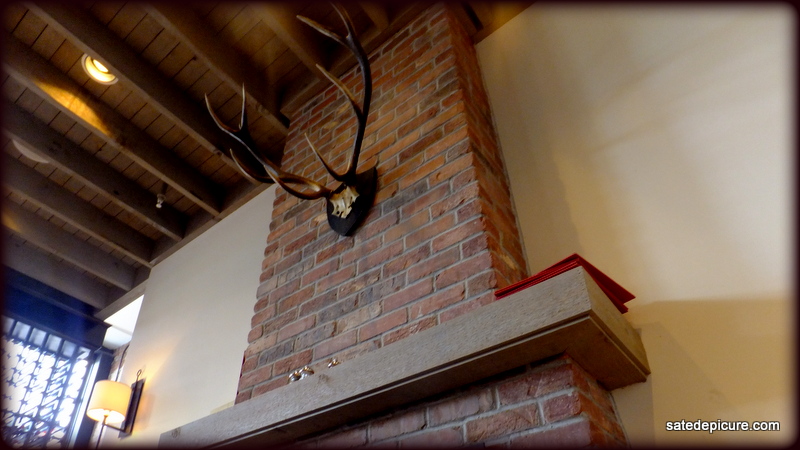 Most of the seats at the bar are occupied and I notice the drink menu is playfully divided into two categories "recovery" and "retox" with the recovery drinks light on alcohol and high in creativity and the retox items more aggressive with alcohol and served in pitchers because "brunch is social."  Coffee consists of a selection of locally roasted options in traditional form and Teatulia tea is served.  The food and beverage options are thoughtful and well executed while demonstrating flourishes of creativity for this day-part. Colt & Gray is solid evidence that there is room for a return to quality brunch service in the fine full-service segment. As much as I used to hate rising early on weekend mornings to run brunch service after a late Friday and Saturday dinner closing, it's hard to deny the value of generating additional revenue during the morning when your restaurant would otherwise be empty. Now I just need to decide whether to choose "recovery" or "retox" with my kitchen sink sandwich.
Charcuterie Platter with Country Pate and Triple Cream Cheese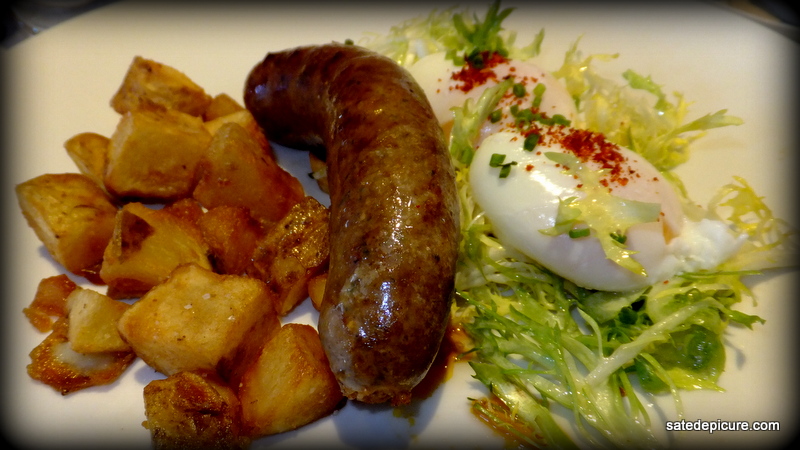 Merguez Sausage, Crispy Foie Gras Potatoes, Frisee & Poached Eggs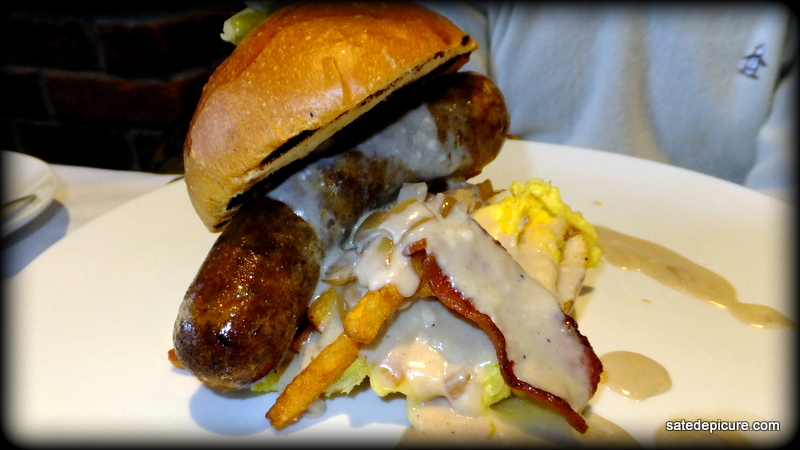 Kitchen Sink Breakfast Sandwich, Sausage, Egg, Cheese, Gravy, Bacon, Fries, Bun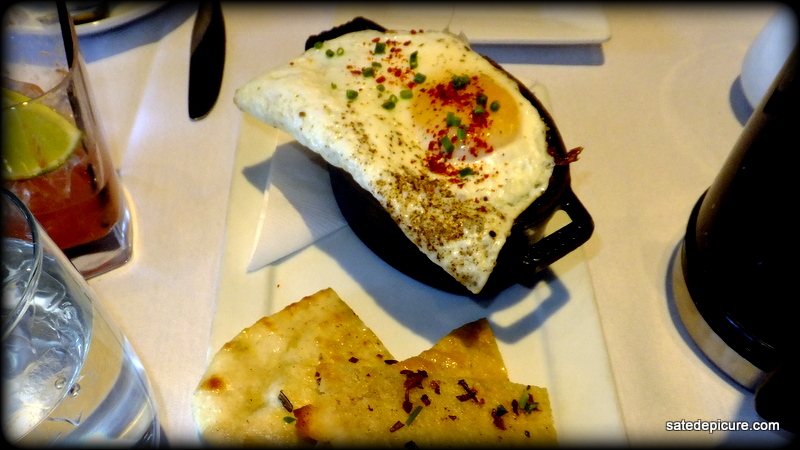 Dal Makhani, Creamy Curried Lentils with Warm Flat Bread, Fried Egg (with added Braised Lamb Tongue)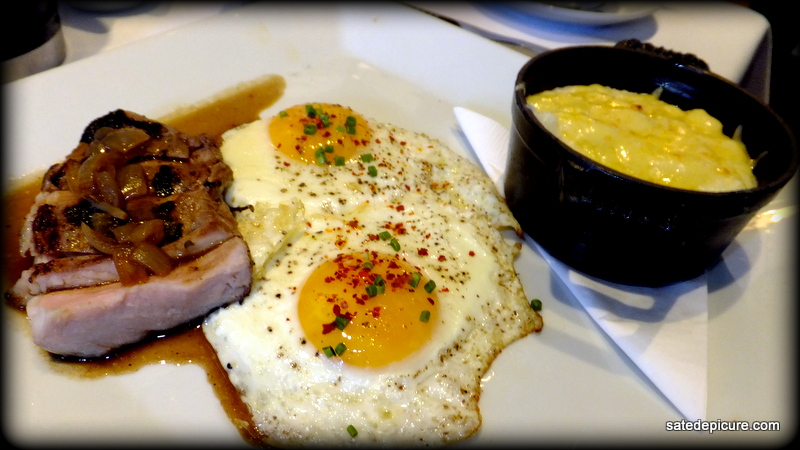 Duroc Pork Chop, Two Eggs, Grits, Red Eye Gravy
1553 Platte Street #120
Denver, CO  80202
303-477-1447