Every so often I enjoy an evening of dining that stays with me and this was one of those nights. The recipe for this is always the same: an incredible restaurant, great guests, incredible service, and fantastic food. Our plan was hatched while visiting Vevey, Switzerland earlier this summer. My friend Rochelle Schaetzl of Nestle Professional told me she dreamed of dining at Alinea and that she would be back in the U.S.A. in August – this is all I needed to know! I quickly organized a table for four in The Gallery at Alinea for August and we invited her colleague Alec and Chef Charles Carroll to join us – a well curated group of expert food lovers.
Simon Davies, CDC, Alinea demonstrating The Imperial Shaker (second course)
Though I have dined at Alinea in the past this is the first visit since the restaurant was completely renovated and the first visit for Charles, Alec, and Rochelle. Part of the joy was watching members of my group work their way through the incredible and unpredictable dining experience at Alinea with pure joy and anticipation. From the moment we entered the restaurant to our final crossing of the threshold to the curb the experience was absolutely incredible. When you enter The Gallery at Alinea all the hype and commentary about the restaurant fades and full immersion takes over. To be sure, this is more than a dinner – it's a multi-sensory event of incredible thought, hard work, craftsmanship, and care. No question the food is mind blowing but it's equally important to note how stellar the FOH team is. Every member of the service staff knows every course (both wine and food) in intricate detail along with the choreography that goes along with each course. Precision is an understatement. Kudos!
There's nothing like it in the world and words can't express how incredible an experience in this space is. I hesitate even attempting to describe it out of pure respect for the restaurant and for Chef Grant Achatz and his team – my narrative will only fall short. Instead – I share images and clips of the experience below with the deepest of respect and awe for Chef Grant Achatz, CDC Simon Davies, and the entire Alinea team.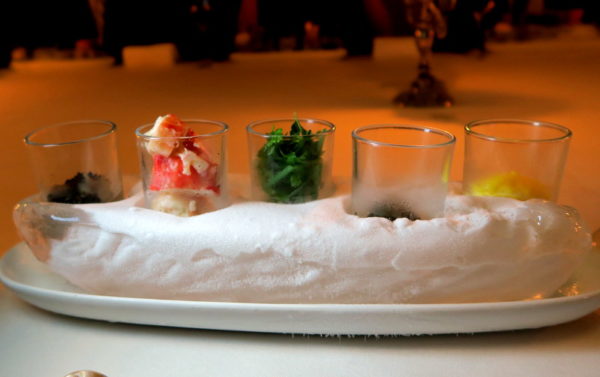 Communal: Truffle – King Crab – Osetra Caviar – Herbs with Pickled Shallot – Egg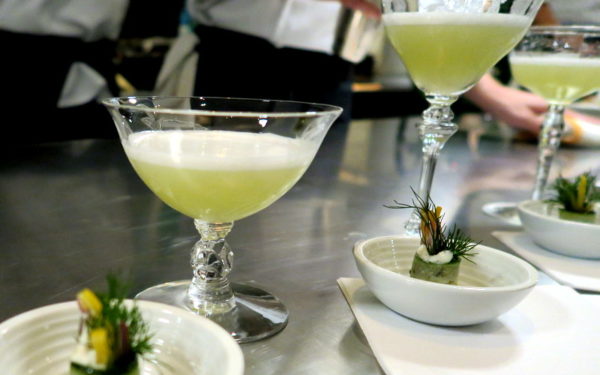 Shaker/Roll: Gin Cocktail, Green Tomato, Chartreuse – Cucumber, Feta, Caper Leaf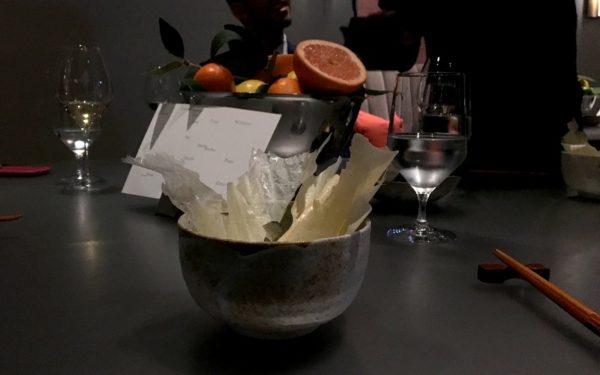 Crunch/Paper: Scallop with Corn Consommé – Shio Kombu, Nori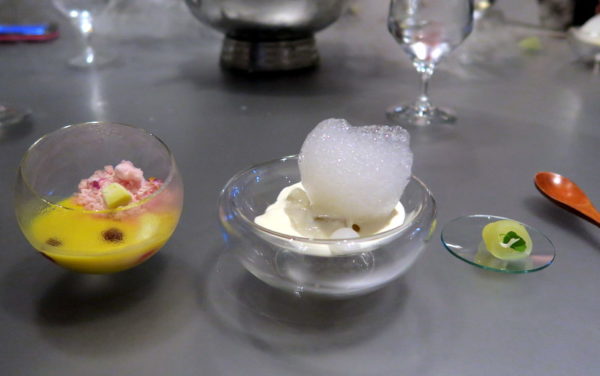 Contrast/Sparrow-Grass, Swirl: Tomato, Watermelon, Parmesan, – White Asparagus, Lychee, Lily Bulb – Apple, Apple, Yuzu, Lemon Verbena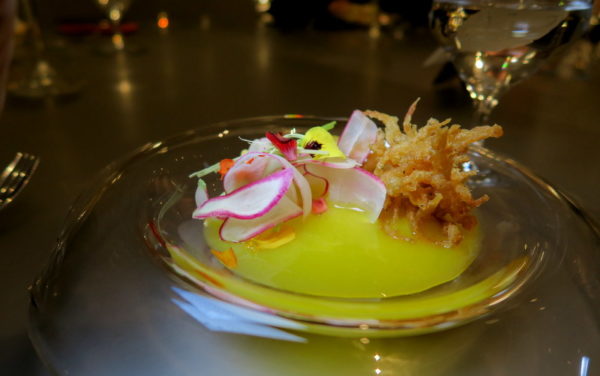 Fry: Icefish, Daisy Mandarin, Radish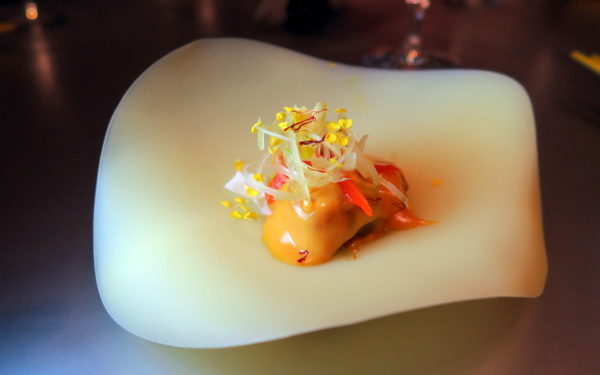 Yellow: Pork Belly, Curry, Banana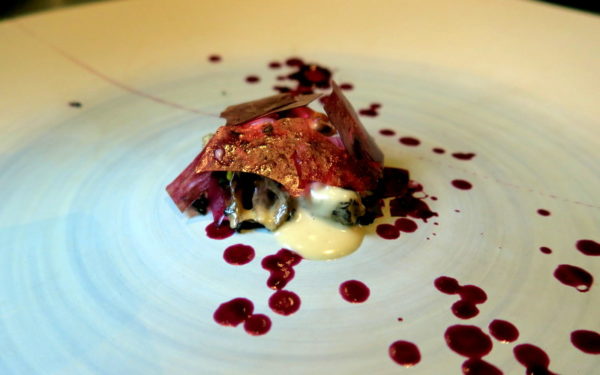 Glass: Morel, blueberry, Lapsang Souchong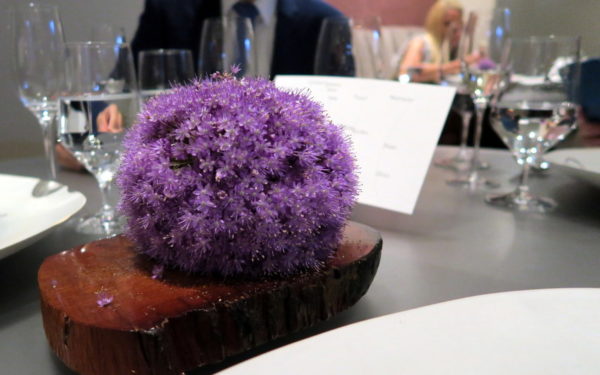 Petal: Onion, Purple Allium, Black Pepper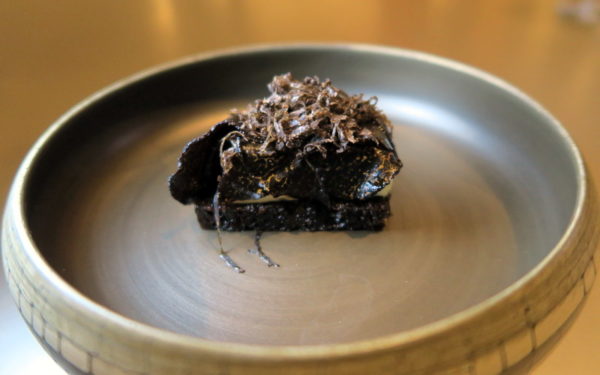 Toast: Gruyere, Black Truffle, Pumpernickel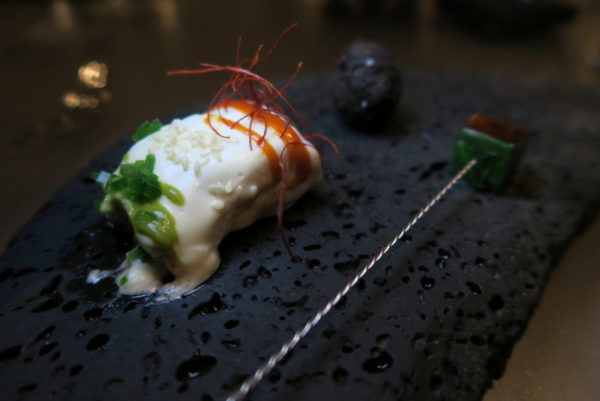 Smoke/Bon Bon: Chicken, Palo Santo, Pineapple, Mezcal – Mango, Almond, Cinnamon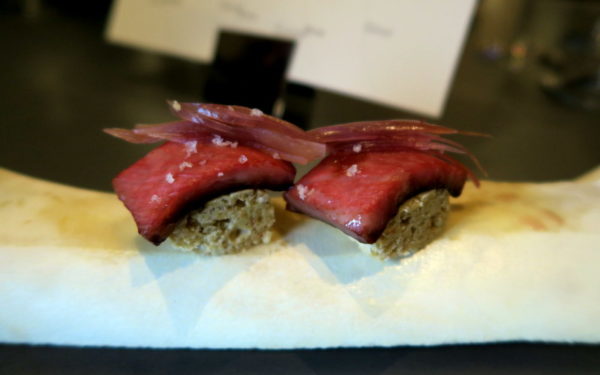 Bone: Wagyu, Rice, Myoga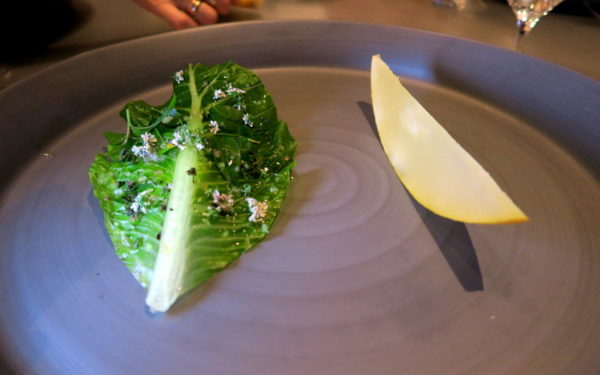 Cloche: Veal Cheek, Chamomile, Melon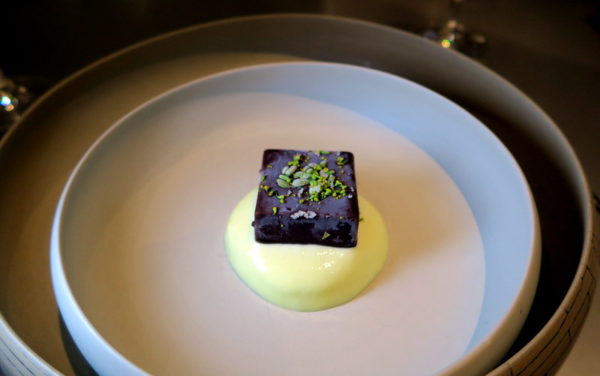 Nostalgia: Fennel, Dark Chocolate, Lemon, Strawberry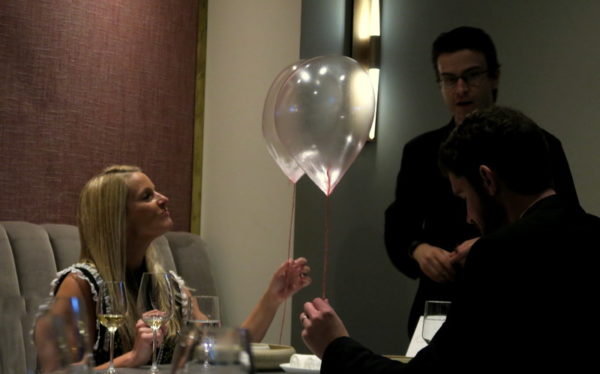 Edible Balloon – Taffy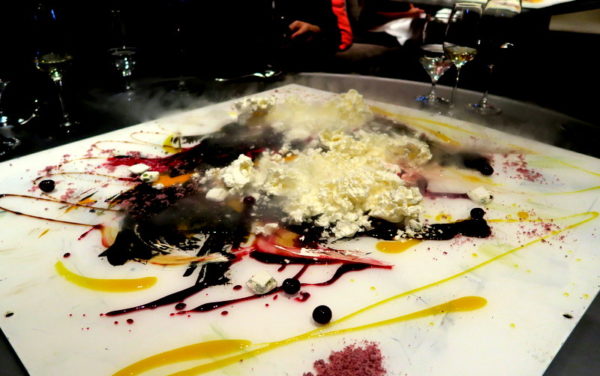 Paint: Cherry, White Chocolate, Bourbon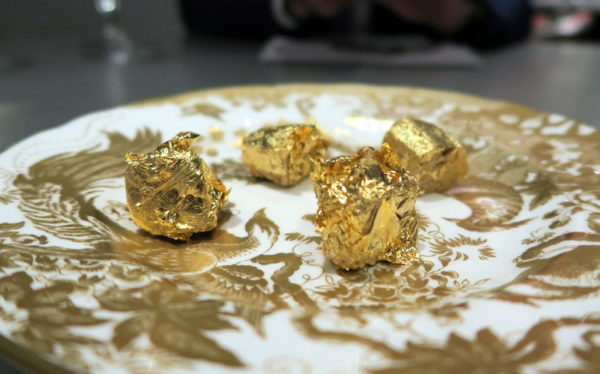 Gold: Sesame, Brown Butter, Feuilletine
Incredible!
Alinea Restaurant
1723 N Halsted St,
Chicago, IL 60614