It's spring in Seattle and, like so many of my evenings, I have two hours to have dinner before heading to another commitment. For an hour I vacillate between heading out to Crush or staying in to rest. Life is too short to sit around so I head out. It's early and the sun hasn't set yet. Before long I am driving west on the Evergreen Point Bridge toward the city, exiting at the Washington Park arboretum. The east side of the city is turning a beautiful spring-time green.  A few minutes later and I'm on East Madison Street heading southwest toward the restaurant.
Crush is located inside a light brown two storey clapboard clad building that looks like it was a private residence before being repurposed as a restaurant by Jason and Nicole Wilson. Chef Jason Wilson has received plenty of press since being recognized in 2006 by Food & Wine Magazine as a "Top Ten New Chef" along with other top names like Mary Dumont, David Chang, Cathal Armstrong, and Jonathan Benno.  My culinary friends in Seattle suggested that Crush had settled into a steady presence of consistent great food with a bit less energy compared to 2006-2008. That Wilson earned the 2010 Best Chef Northwest award from the James Beard foundation may have been lost in the conversation.
When I enter Crush the place is completely empty. As I said, it's early, around 5:30 and I don't have a reservation. I am greeted warmly if not a bit awkwardly as I catch a few front-of-the-house staff just finishing up their prep. Without any discomfort I am offered a table for two by the front window facing the street and handed a menu. The staff is warm and the interior design is just a nice as Crush's website suggested: "Shelley Buurman's interior design combines the crisp Verner Panton furniture with the warmth of chocolate trim. The room is at once a blank canvas for the kitchen's creations and a rich enclosure for intimate dining."
My server asks if I am a local or just visiting town and, after some small talk, recognizes that I am into food and suggests that he have Chef Wilson prepare a multi-course tasting menu. Service is crisp and comforting and the food is progressively outstanding until the dessert which was very good but not on the same level as the prior courses (a problem I am finding more and more these days). Crush has settled into the forefront of the Seattle dining scene and the restaurant is still producing outstanding cuisine on par with the food at any great restaurant in the country. The use of local ingredients and the weaving of flavors from the Northwest like Blackmouth King Salmon and Douglas Fir draw me into the region while providing a tremendous sensory effect. Crush, to me, is inspired and full of steady positive energy. The next time I visit Seattle I am coming back.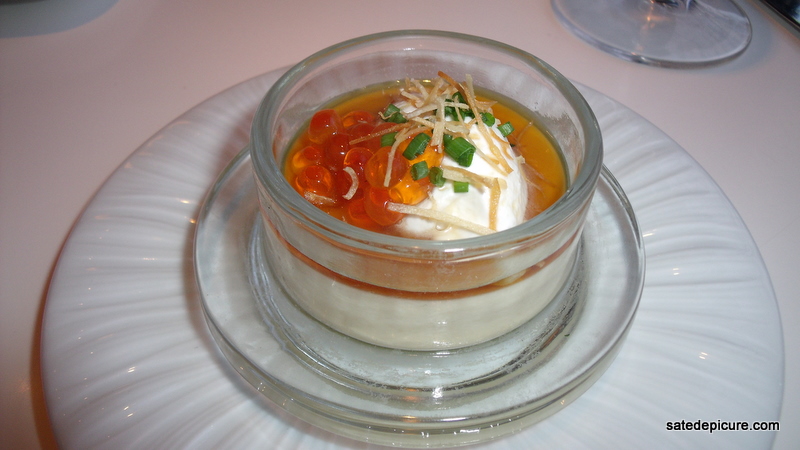 "Bacon & Eggs"
Smoked Salmon Roe, Bourbon Barrel Aged Maple Syrup, Parsnip Flan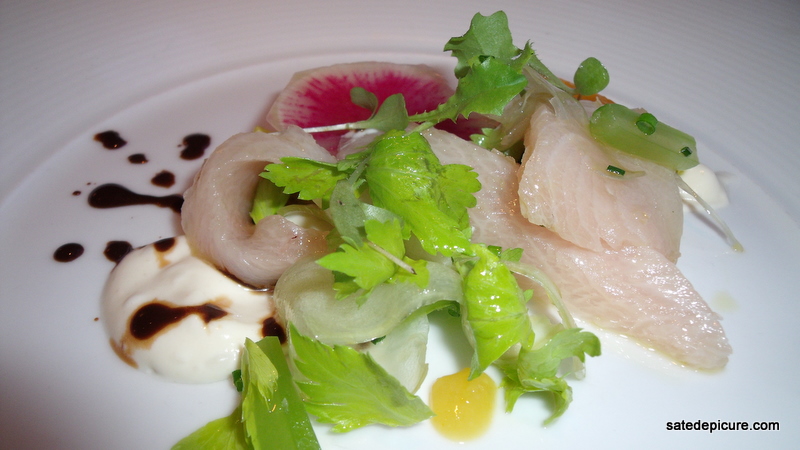 "Crudo of Hamachi"
Hamachi, Trio of Celery, Black Fermented Garlic, Pickled Kumquat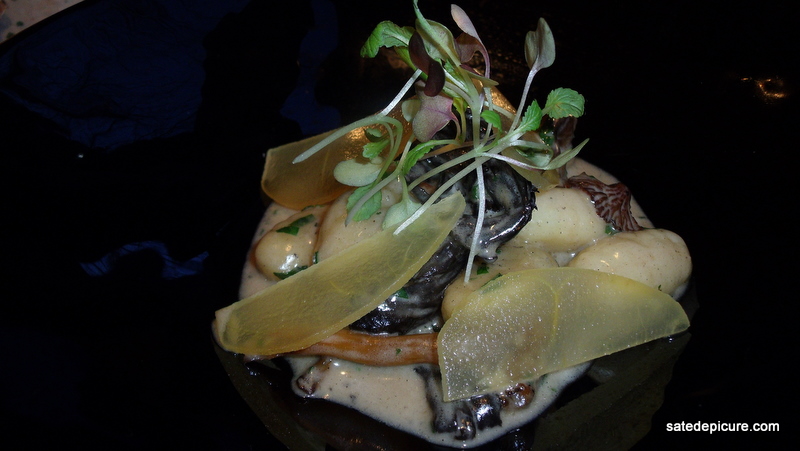 "Potato Gnocchi"
Brown Butter, Black Trumpet Mushroom, Verjus Compressed Apple, Smoked Foie Gras Powder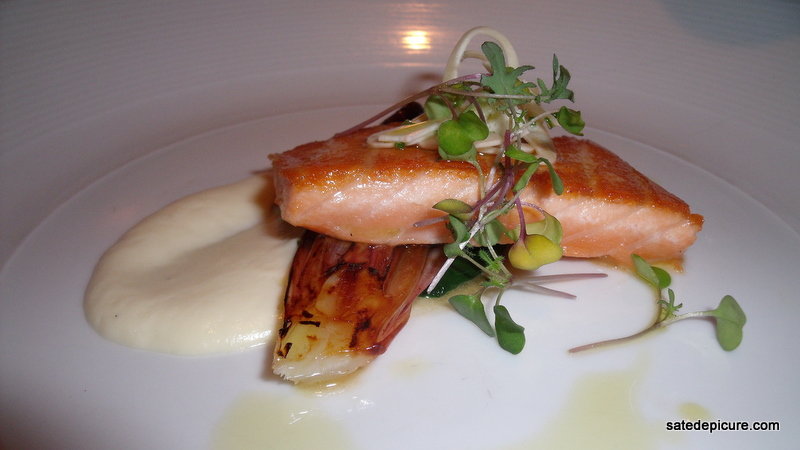 "Blackmouth King Salmon"
Hear of Palm Puree, Red Endive, Vanilla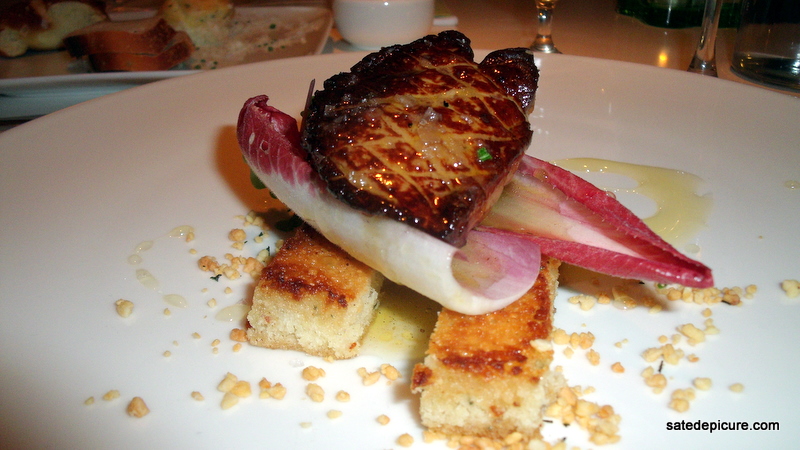 "Foie Gras Steak"
Marcona Almond, Rosemary Financier, Endive, Cava Vinegar, Meyer Lemon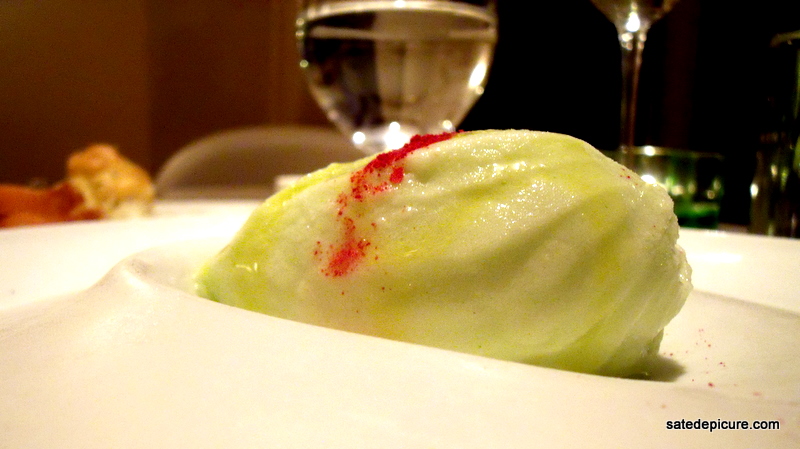 "Sorbetto"
Douglas Fir Sorbet, Cranberry Meringue Dust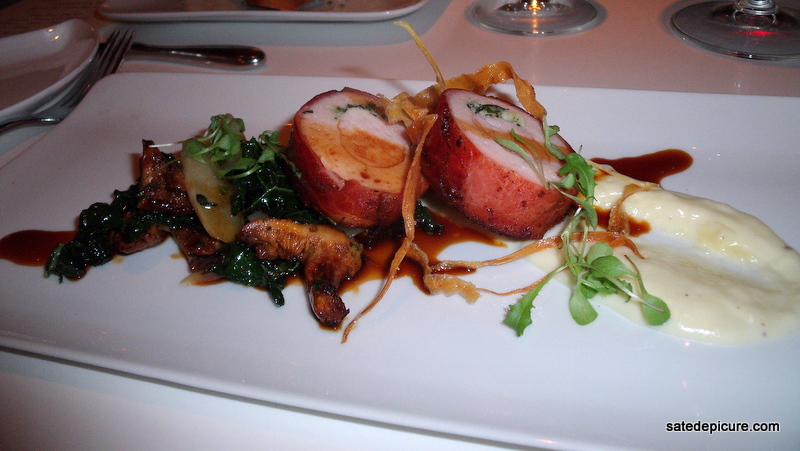 "Rabbit Roulade"
Rabbit Loin & Mousse, Herbs Confit, Trio of Salsify Root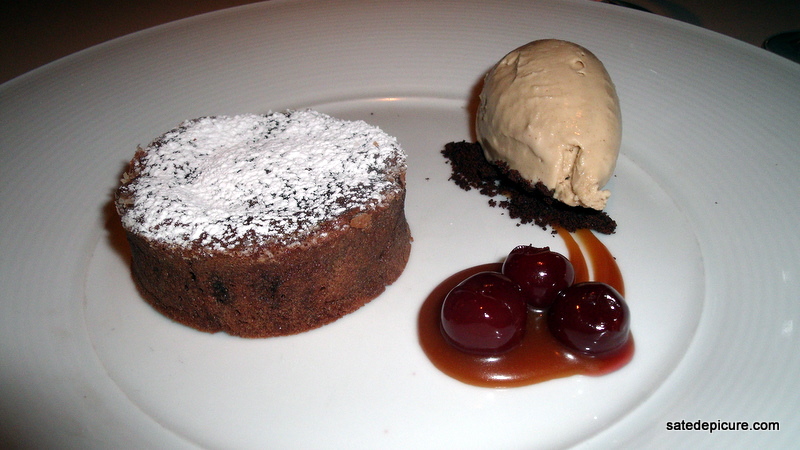 "Valrhona Chocolate Coulant"
Molten Chocolate Cake with Caramel, Cherries and Salted Caramel Ice Cream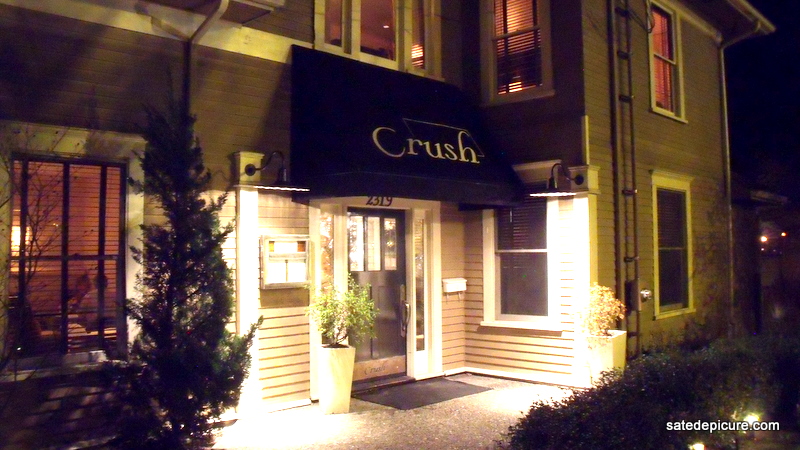 Crush
2319 E. Madison Street
Seattle, Washington 98112
206-302-7874