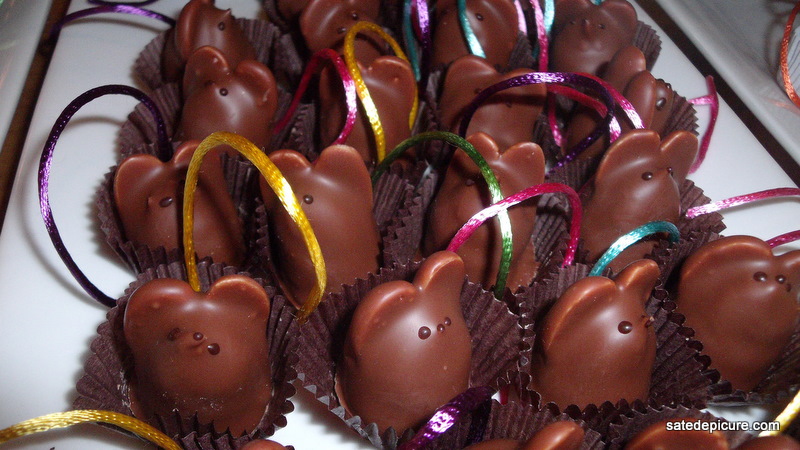 As I write this, I am just finishing a delicious dark chocolate mouse, an L.A. Burdick Handmade Chocolates signature confection. It was a mouse made from dark chocolate ganache with fresh orange juice and a covering of dark chocolate. Over the past 23 years, thousands of others like it have helped place Burdick's at the forefront of the craft chocolate movement in America. Burdick's is one of my absolute favorite places to visit and this past weekend, craving a chocolate mouse, I set out on a road trip to the original Burdick's store in Walpole, N.H. Back in 1987 Larry Burdick dreamed up the launch of his own confections shop and shortly thereafter Burdick's was born. Back then it was unusual to find someone so committed to the craft of fine artisanal confections and Burdick's stood out. Larry's philosophy and extreme approach to quality was a forerunner to the shift toward quality and sustainability that is widespread today. He is regarded as one of the pioneers and catalysts of the America's high-end chocolate boom while also being one of the entrepreneurial saviors of the small town of Walpole.
When I first discovered Burdick's I was poking around Walpole (don't ask why) and found his original store. Wandering in, it became clear to me that this wasn't a neophyte's attempt at an imitation chocolate shop targeted at the rare tourist that would pass through town. Although quaint in an undercapitalized but inspired sort of way, the store was pristine when it came to the chocolates on display. Peering back into the kitchen, I saw blocks of Felchlin couverture and all the proper tools, tempering machines and equipment that served as further evidence of a professional working his craft. Up front, the service was inconsistent but, tasting from a tray of samples, the flavor, mouth feel, and texture of the chocolate was astonishing. Delighted, my first thought was what the hell is this guy doing way up here in the middle of New Hampshire?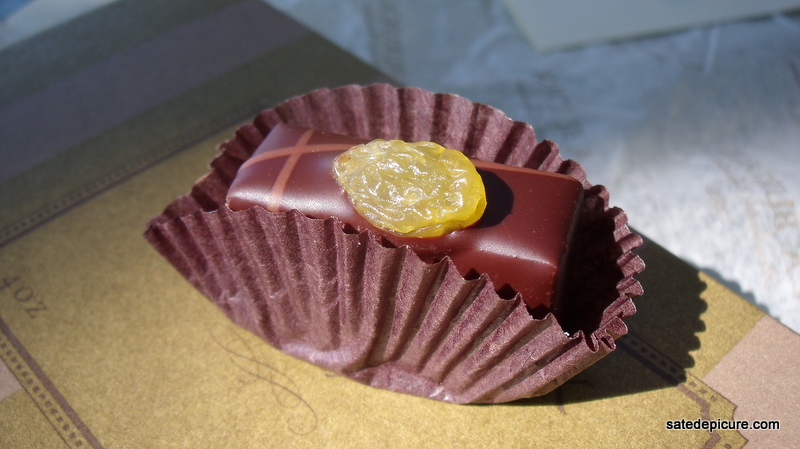 Turns out, Larry had moved up to Walpole from Manhattan as a respite from the frenetic pace and cost of living. He had paid his dues at some of the best restaurants in the city and moved north to pursue his dream and raise his family. Bucolic Walpole New Hampshire drew him in and kept him as it did the film maker Ken Burns and other well known celebrity and corporate types. Walpole offered Burdick and others like him a more restrained white clapboard and stars and stripes reality than the one created by visiting Saab and Granola urbanites dwelling to the west just across the Connecticut river in Vermont.
Although trained in France and Switzerland, another key to Burdick's early success in addition to his chocolate mice was his willingness to take his classical training and parlay it into new flavor combinations and techniques. At a time when American born chefs were just starting to cast a vision for where cuisine in America could go, Larry was experimenting as well with combinations that the Swiss and French of the day would have castigated. Today, his bonbons, truffles, and caramels are well past the experimentation stage. One of my favorites is the lemon pepper truffle with dark chocolate, pepper, lemon and cream, dusted with fine cocoa powder (pictured above). The lemon and pepper flavors are so subtle and balanced that you have to inhale slightly to fully taste them after putting the truffle in your mouth and chewing for a couple of seconds. He also makes a fantastic rosehip tea bonbon and a tequila scented white chocolate and pistachio bonbon that are standouts.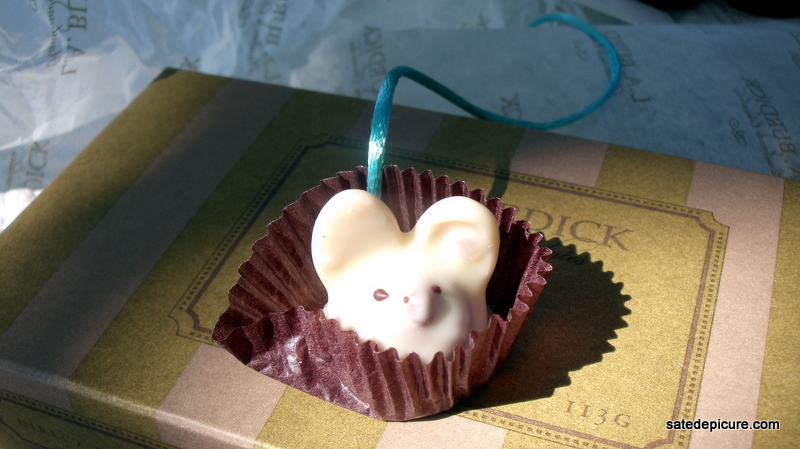 As I look to my coffee table, there are five or six more bonbons left in the medium sized assortment I purchased. Getting close to 700 words now, it's time for me to break away and enjoy another treat. There's one more mouse left, a white one made from dark chocolate ganache with cinnamon covered in white chocolate. Lifting it up by its blue silk tail, it is now in my mouth and for this split second in time I am sated…