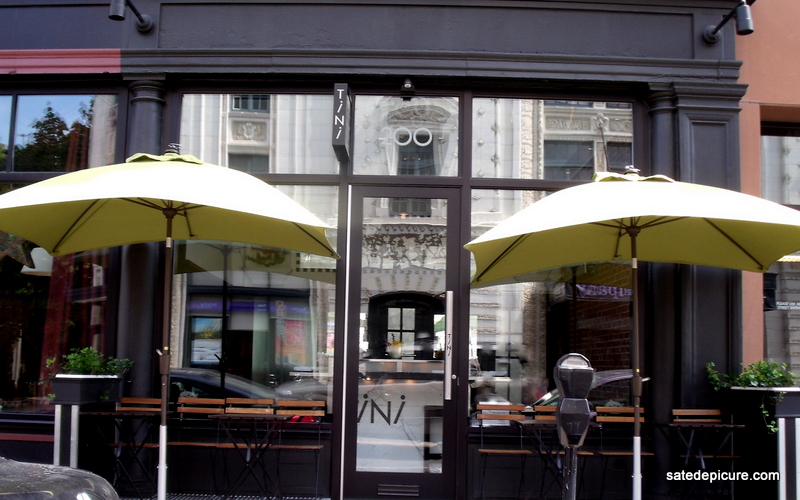 Tini is a terrific little restaurant located in Providence, Rhode Island. It's the brainchild of Johanne Killeen and George Germon, owners of Al Forno in Providence and located in a space that at best is nine hundred gross square feet. When you deduct space for the kitchen, unisex bathroom, and back hallway, there's roughly five hundred square feet left for the bar and seating. The place is tiny. Imagine a fine full-service restaurant with a great bar where you can sit comfortably and eat an entire meal with a friend. Now imagine that restaurant with everything else removed but the bar itself and you have an idea of what Tini is like. It's a food bar; a restaurant bar without the rest of the restaurant.
My first trip to Tini occurred back in March with a group of restaurant industry friends. Since that visit I have watched the crew that runs Tini iron out the wrinkles that come with opening a new restaurant while consistently putting up great food. They added additional cool details including a back-lit sign outside and a fantastic custom lit stainless steel door handle with the restaurant name laser cut vertically into it. At night, the door handle glows neon blue from the light hidden in its hollow core. More recently, the crew placed four small tables for two and a couple large umbrellas on a custom platform on the sidewalk outside. The platform keeps the tables level on the gently sloping sidewalk and the additional tables add much needed seating to such a small restaurant (don't worry, even with the additional seating the place is miniscule).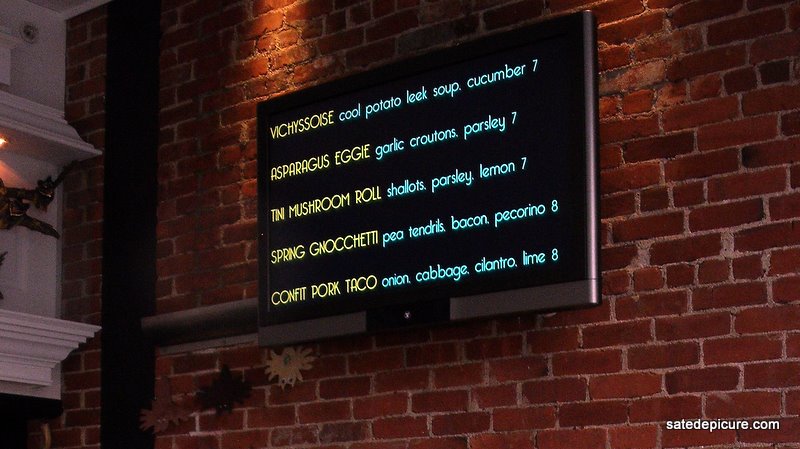 Due to its size, all nineteen of the indoor seats at Tini are located around a horse shoe shaped bar centered just inside the glass entryway. There are no printed menus at Tini. Instead, the menu scrolls on a large LCD screen located on the north facing interior wall. The menu usually features fifteen to twenty items along with one or two specials. Most items are less than ten bucks with many between six and eight dollars. Portion sizes are just right for snacking or for a light lunch. Two plates will easily make a meal. My two favorite items are the open faced smoked salmon and egg salad sandwich and the delicious house made French fries with garlic mayo and spicy sauce. The fries pair well with a cold glass of Gavi. Alicia, one of the servers at Tini consistently provides good food and beverage recommendations adeptly matching one of the nine wines sold by the glass to any food item you choose.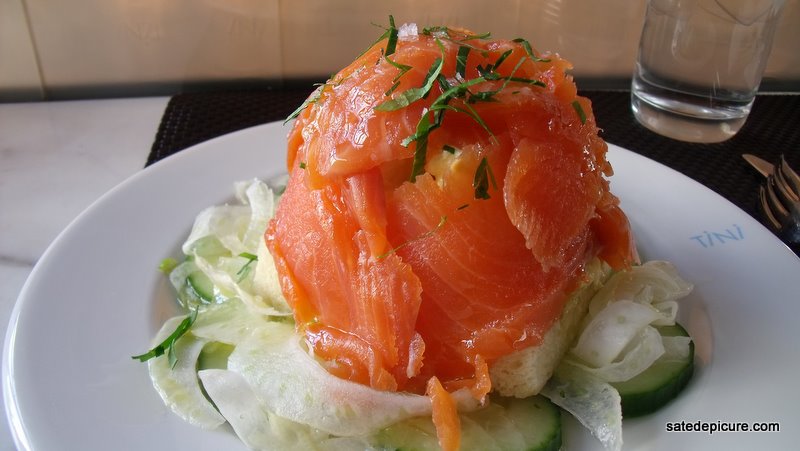 During my most recent visits, Alicia and I were chatting when I noticed George and Johanne sitting at the corner of the bar next to the kitchen door. Catching George's eye, I waved, walked over and said hello. We spoke for a while and George and I shared a couple fish stories as he relayed his quest to catch a "keeper" striped bass this summer. I spoke of the scup a small group of us caught on Martha's Vineyard earlier in the summer and we all agreed that this species is one of the tastiest (although bony) underutilized fish in local waters. Our conversation ebbed into a discussion of Tini, the food, and interior design. Johanne smiled as I told her that Tini now holds a top five spot on my all time "favorite restaurant bathrooms" list and shared how much thought George put into designing the restaurant (including the bathroom). Breaking away, I congratulated them for such a cool little place and both beamed with joy. It was a nice conversation.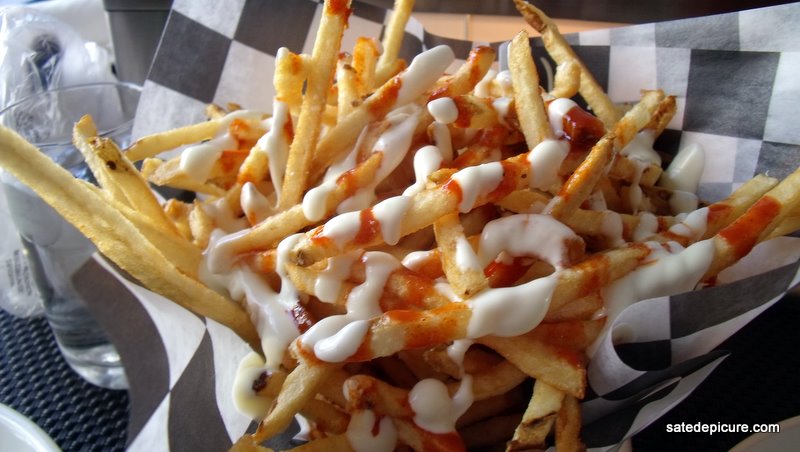 Tini, in calling itself a food bar, has established yet another restaurant genre similar to the gastro-pub but on a much smaller scale. It occupies a space somewhere between a diner and the bar at a fine restaurant (without the restaurant). I am not sure how Johanne and George make their numbers with nineteen seats and eight dollar plates but I hope it all works out and will do my part when in seeking a meal in Providence. A food bar…now that's cool! 
Tini
200 Washington St.
Providence, RI 02903
401-383-240