Fruition's Pasta Carbonara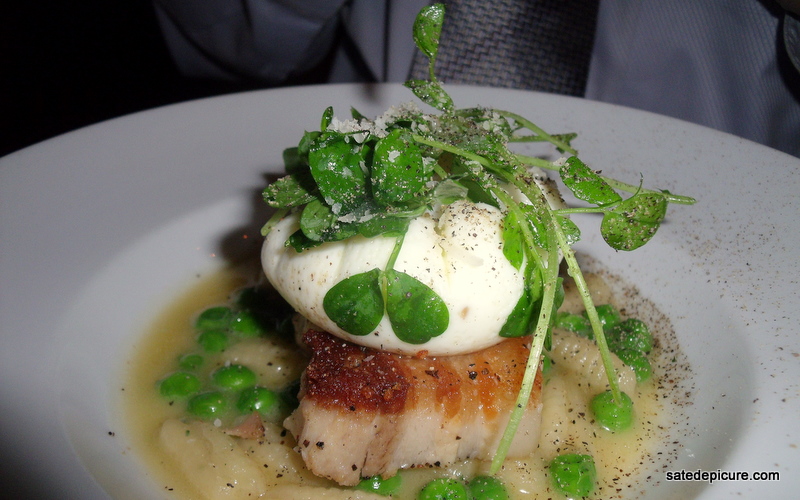 I love that Denver chef Alex Seidel of Fruition Restaurant was named a Food & Wine Best New Chef 2010. His elevation nationally offers further proof that Denver is becoming a real fine dining restaurant town worthy of mention, not just a hot-bed for quick service restaurants and full service chains. Many of us in the biz know that the city is a proving ground for innovative quick service and full service restaurants destined for multi-unit greatness. Noodles & Co founder Aaron Kennedy started in Cherry Creek in 1995, Qdoba was started in Denver in 1995 and, best of all, Steve Ells started his 1000 store Chipotle Mexican Grill empire in Denver back in 1993. Even Quizno's traces its origins back to Denver in 1978. Denver invented the fast casual genre and Steve Ells has proven that you can serve fast food of outstanding quality and integrity. However, for many years the fine dining segment of the market in Colorado lagged. Today, this is not the case.
Denver has emerged over the past five years as a great restaurant town. Food & Wine's nod to Seidel has added another fresh face to the small number of elite chefs in metropolitan Denver and confirms that the fine dining trend is building. Seidel now joins other local chefs that have made their mark on Denver such as Jennifer Jasinski, Kevin Taylor, Radek Cerny, Lachlan Mackinnon-Patterson, and, of course, Frank Bonanno the king of Denver chef/restaurateurs.
Seidel earned his street cred working for Bonanno at Mizuna before striking out on his own in 2007. Accolades soon followed and by 2010 he had earned multiple awards, a great write up in the New York Times and the Food & Wine distinction. As has been the case at other restaurants, Seidel is known for several dishes including his pasta carbonara (photo above), a dish that he will probably have to keep on the menu forever. The dish is composed of a base of fresh cavatelli with peas, a slab of locally sourced pork belly, a sous-vide egg, and home-grown pea tendrils grown at Seidels Fruition Farm (yes, he has a wonderful farm pumping out ingredients for the restaurant, what a dream!). This is a fantastic dish, sensual, full of texture and flavor.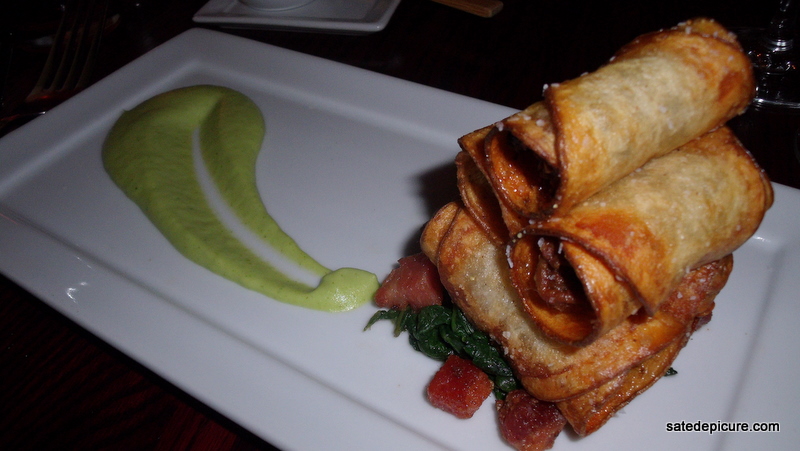 Another dish that a few locals suggested I try is the potato wrapped oysters Rockefeller. Seidel takes a fresh shucked oyster, wraps it in a thinly sliced raw potato chip and fries the cylinder until crisp. Served with bacon lardons, spinach, and a parmesan leek emulsion, the dish is a play on contrasts of flavor and texture. It really doesn't resemble oysters Rockefeller at all but the concept is good and it's innovative, not to mention the fact that I love fried oysters in any form.
The Pan Roasted New Zealand Bass is another strikingly beautiful dish and I love Seidel's interpretation of risotto using diced potato and broccoli puree. He serves this with truffled cauliflower salad, additional broccoli florets, shaved carrots and micro greens. When asked whether the bass was farmed or wild caught from New Zeeland, my server went blank and had to run to the kitchen. This was disappointing but understandable since the autumn menu had only been out for a week. Still…
What do you think of Buttermilk Fried Chicken Confit with Crème Fresh whipped potatoes, haricots verts, glazed baby carrots, and button mushroom gravy? I know fried chicken is in. Both Art Smith (of Art& Soul fame) and Thomas Keller (at Ad Hoc) have fried chicken nights that require reservations a week in advance. Fried chicken is in and has been for a couple of years. However, who would have thought to confit the chicken before frying it. This dish is right on all levels. I love it! What a great idea.
My final dish of the night was a nice bread pudding with Colorado peaches and raspberries with ice cream. Desserts at Fruition are emerging but still a work in progress. They are very good but the savory cooking shines brighter and offers more innovation as noted earlier. Having eaten many of the other great restaurants in Denver, Frution is in the top five and Alex Seidel has the culinary chops and vision to bring even greater depth to the Denver dining scene. Three years in and Fruition is absolutely fantastic.
Fruition Restaurant
1313 E. 6th Avenue
Denver, CO 80218
303-831-1962