It has taken almost a year but finally we are on our way to Osteria Francescana after several days of floating with the crows in Florence. The mid-day drive up the A1 is gorgeous, lots of sun flowers and clear roads cruising at 130kmh. We make it to Modena in record time, park along the Viale Vittorio Veneto and walk to Via Stella just a few minutes away. Culinary curiosity sends waves of thought through my mind as we feel our way toward the restaurant with high anticipation after being invited for a visit nearly a year earlier. Massimo Bottura and I met in New York at the 2011 Starchefs conference at Park Avenue Armory. I had been tracking him since Osteria Francescana broke the top ten of Pellegrino's 50 Best Restaurants in the World. In 2012 the restaurant is ranked 5th (behind Noma, Roca, Mugaritz, and D.O.M. in Brazil).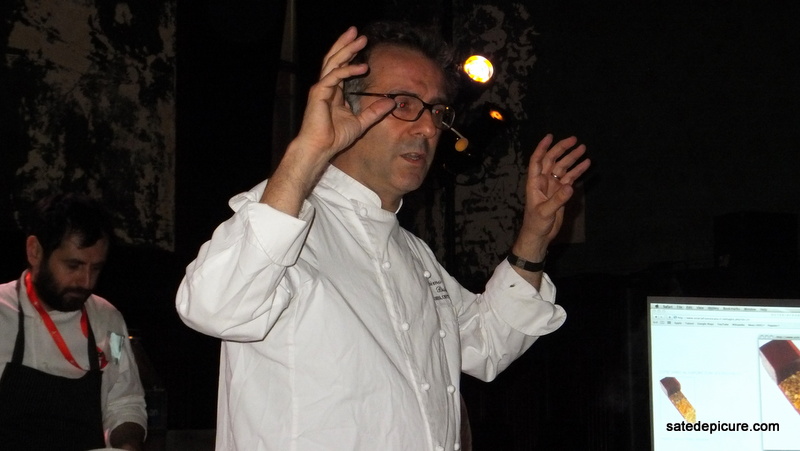 When Bottura spoke at the Armory he waxed poetic about the food of his youth, of Cotechino sausage and chicken embryos. His deep rooted connection to the culture and foods of his native Emilia Romagna radiated authentically while he spoke. Behind him his assistants used syringes to drain chicken embryos while keeping the exterior membrane intact and refilled them with warm ham broth forming gorgeous little yellow ham juice bombs, a new take on an old favorite. My first impression then was that of a mad scientist evoking culinary emotion; the core theme of Starchefs in 2011. And now we are walking toward the restaurant.
The entry is tucked down a narrow side street and is subdued enough that you could walk right past it if it not for the polished brass signage. Inside the dining room is divided into two rooms with wide spacing between tables and lots of natural light. The first room is small with six tables and seating for twelve. Further back is the main dining room with seating for approximately forty.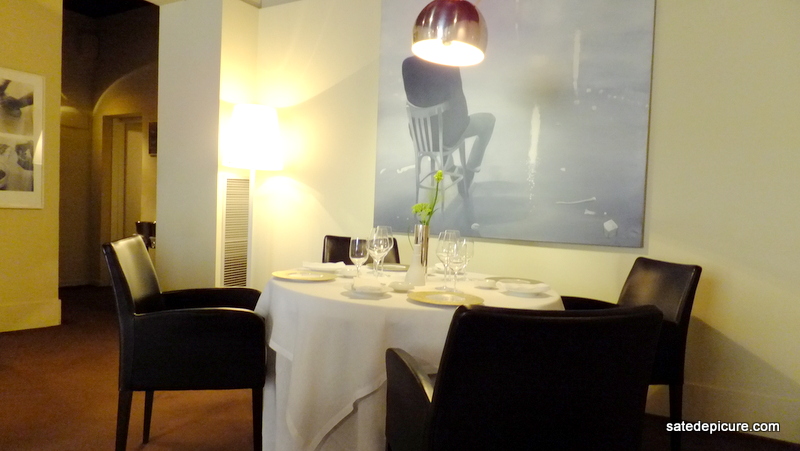 Tables are double draped with pressed white linen and napkins and silver tubular single stemmed bud vases. A fair amount of thought must have gone into the design of the dining room particularly the scale and lighting. Light from south facing windows is diffused through frosted glass in some places and white muslin draping in others softening the glow in the room to a bright but muted glow. Chairs are upholstered in black leather and the walls decorated with framed black and white photos.  It feels more like an art gallery than a restaurant interior.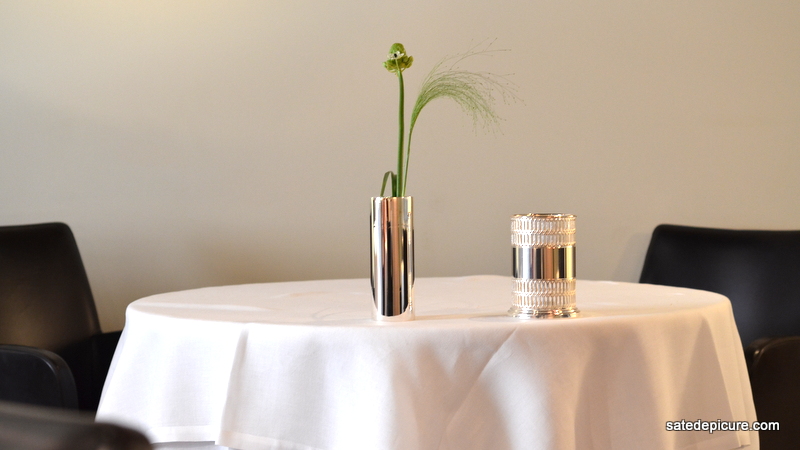 From the moment we enter the front of the house team enrobes us with comfort. They know we are visiting for the first time, that we are American, that we met Massimo in New York, and that we have come to eat. Menus are presented as a formality so we can explore and discuss each item. Curiosities are explored, philosophy discussed and preferences defined. The quality of the food at Osteria Francescana would exceed my word limit but Bottura does a masterful job applying modernist techniques and interpretations to the traditional foods of the region. However the real surprise was the quality of service and the staff's ability to draw us in and put us at ease. A defining moment came when we were asking questions about the menu and our options and our server stated "we are three Michelin stars but we are not a museum. We can make anything you like in our kitchen and would be glad to make what you want. It would make me very happy if you truly enjoy yourself." We truly did enjoy ourselves and it was worth every ounce of effort it took to get to Modena. My favorite dish: Five Ages of Parmigiano Reggiano…put this dish on your bucket list.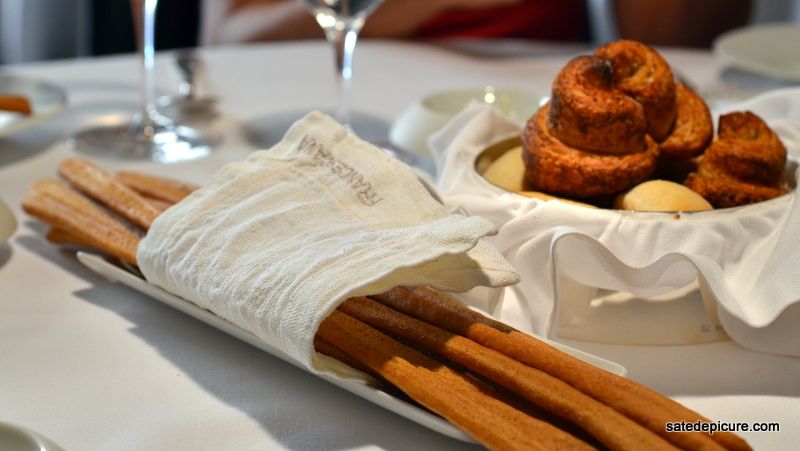 Here's a photo record of the 15 course menu we enjoyed!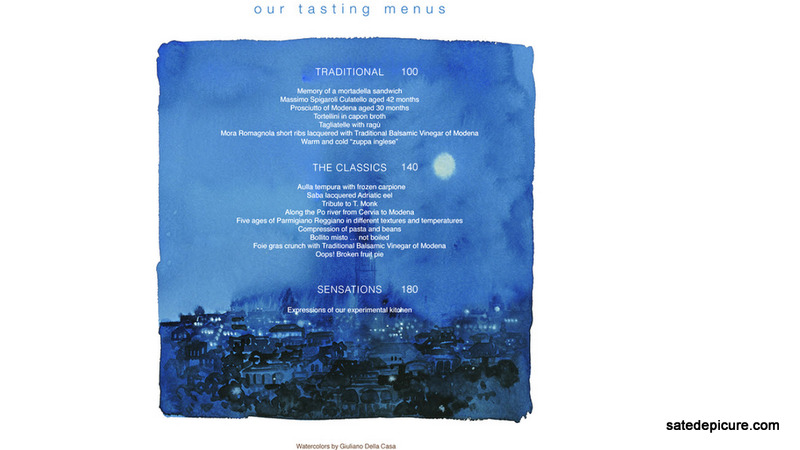 1.      Memory of a Mortadella Sandwich with Garlic Cream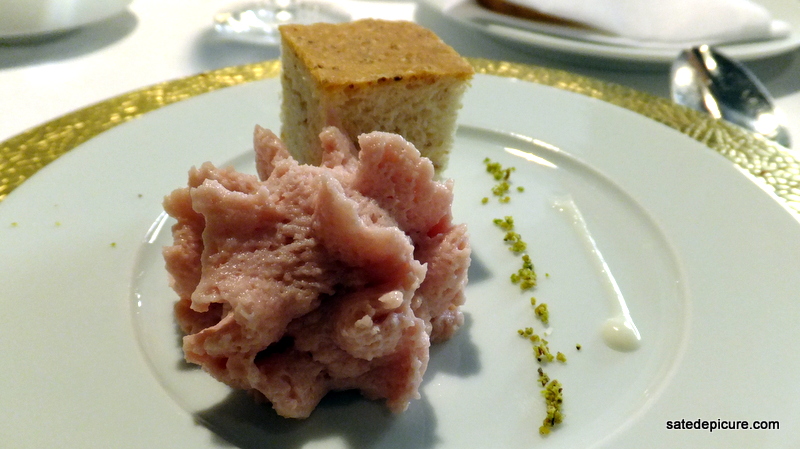 2.      Sardine with Eggplant, Olive, Crispy Cracker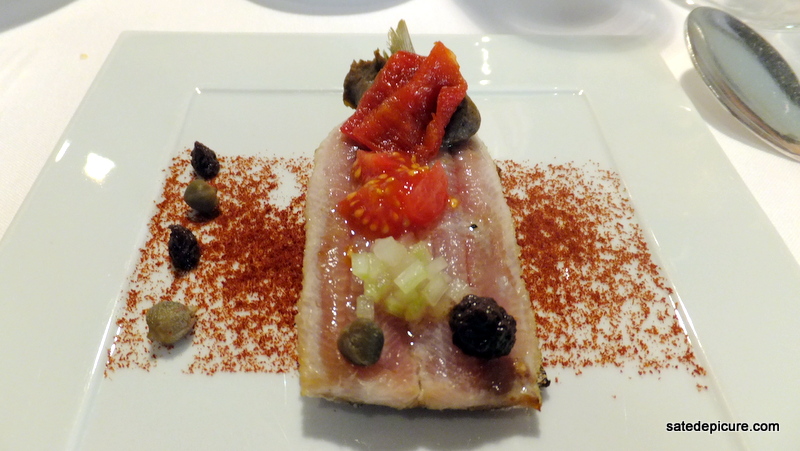 3.      Razor Clam Reconstructed, Essence of Razor Clam Broth, Rice Cracker Shell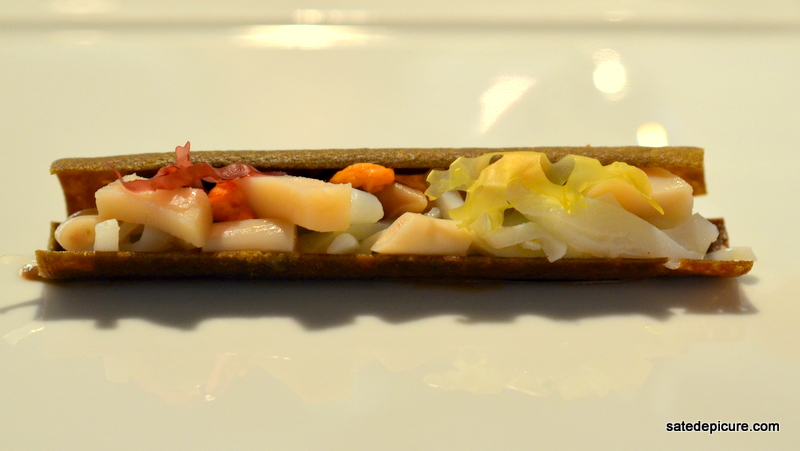 4.      Plate of Salt Cod with Bread Crumbs, Green Tomato, Olive Broth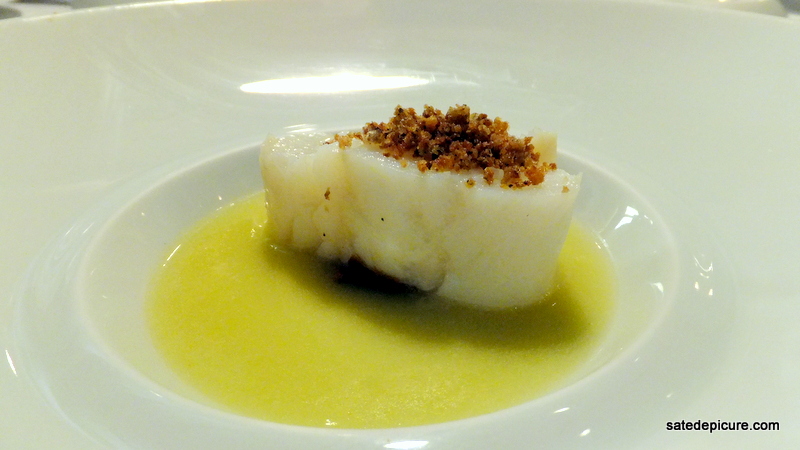 5.      Spaghetti with Brown Squid Broth and Caviar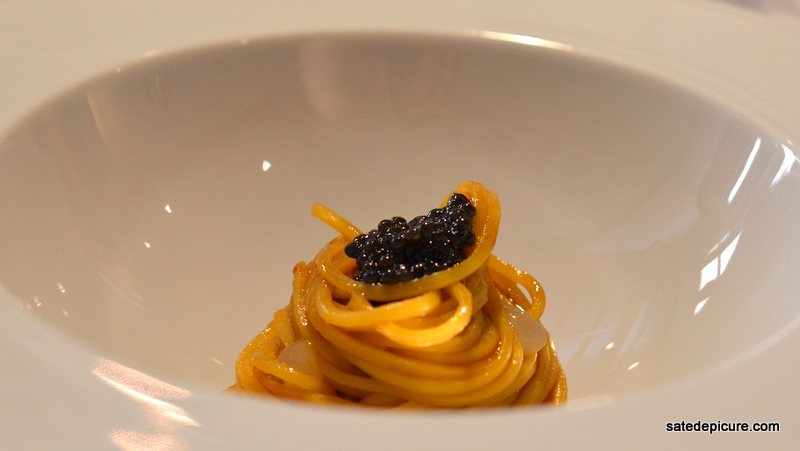 6.      Saba Lacquered Adriatic Eel with Mother of Balsamic, Polenta, Green Apple, Burnt Onion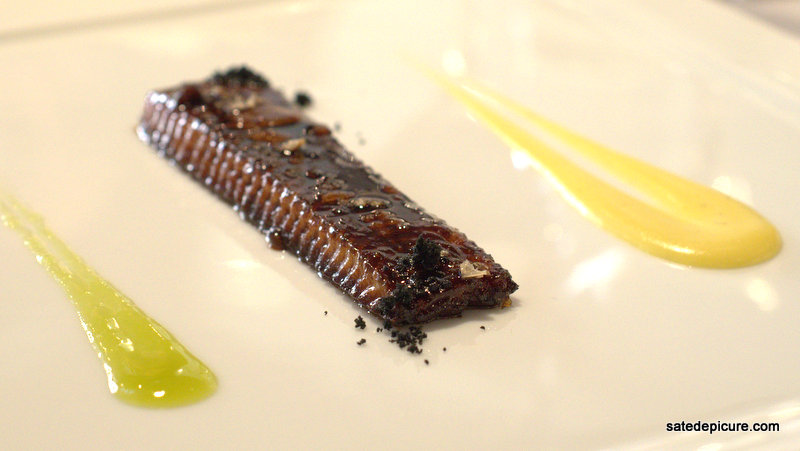 7.      Tortellini with Veal and Pork, Parmesan Sauce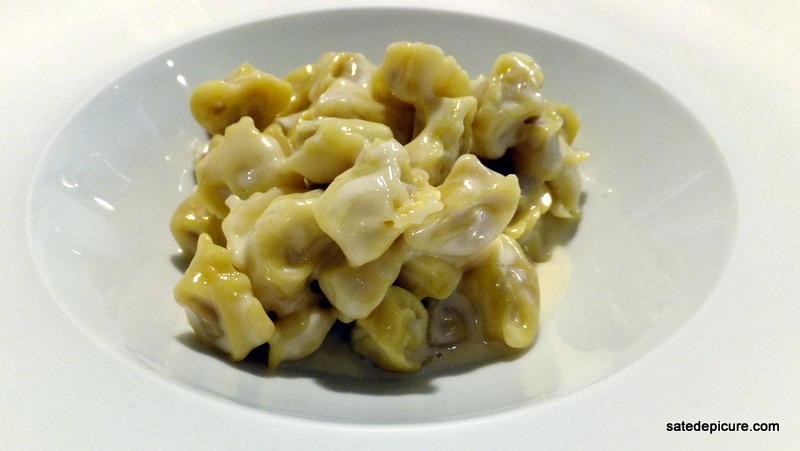 8.      Tagliatelle with Ragu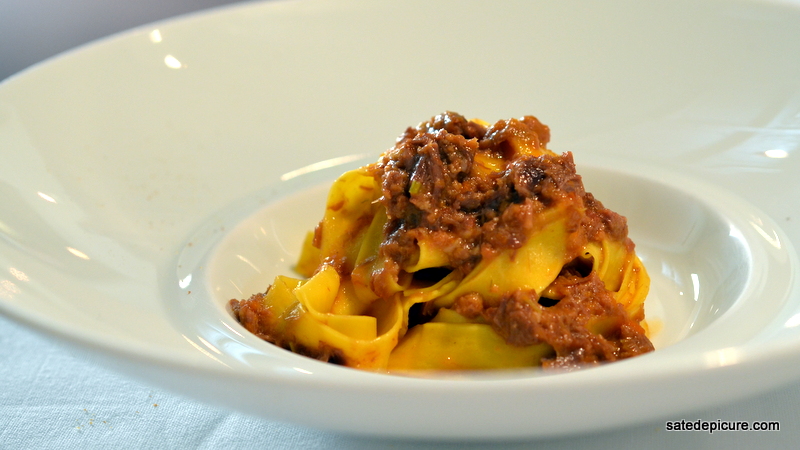 9.      Pork Ribs with Jerusalem Artichoke and Potato Puree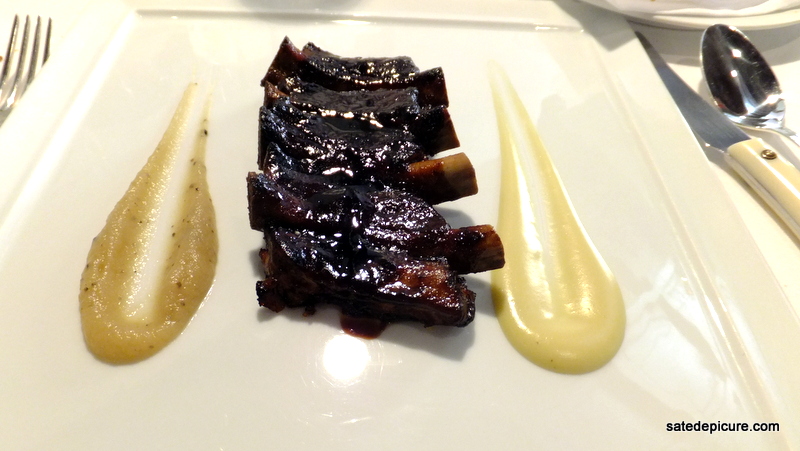 10.   Vegetable, Porcini, Black Truffle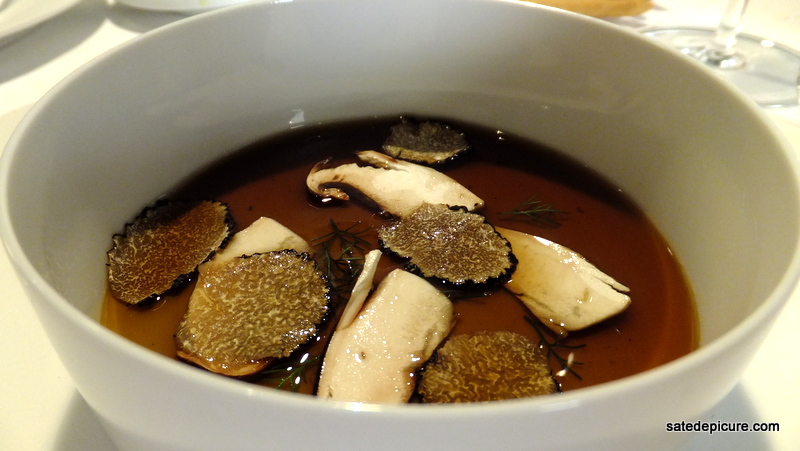 11.   Five Ages of Parmigiano Reggiano in Different Textures and Temperatures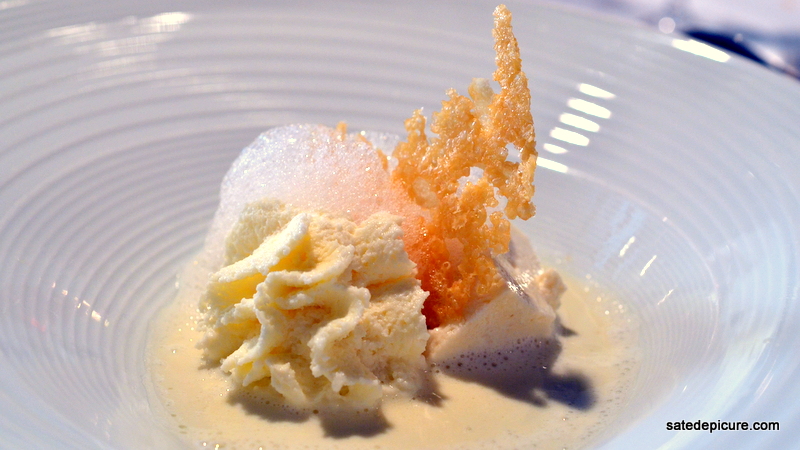 12.   Compression of Pasta and Beans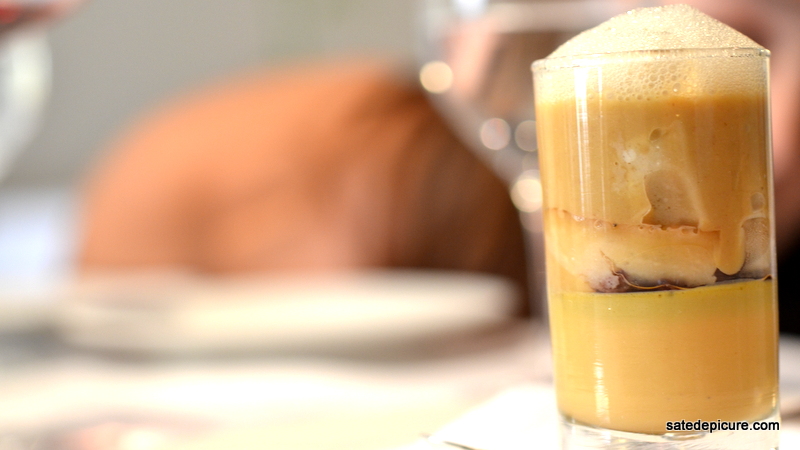 13.   Wood Pigeon, Red Turnip Sauce, Fresh Radish
14.   Foie Gras Crunch with Traditional Balsamic Vinegar of Modena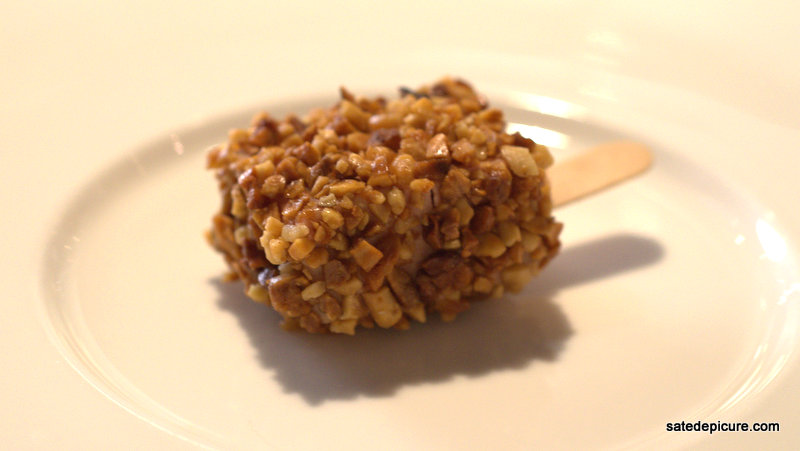 15.   Oops! Broken Fruit Pie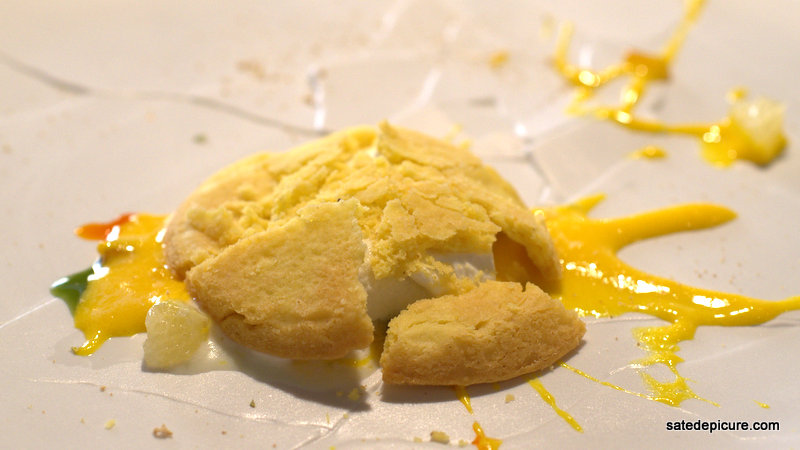 16.   Friandise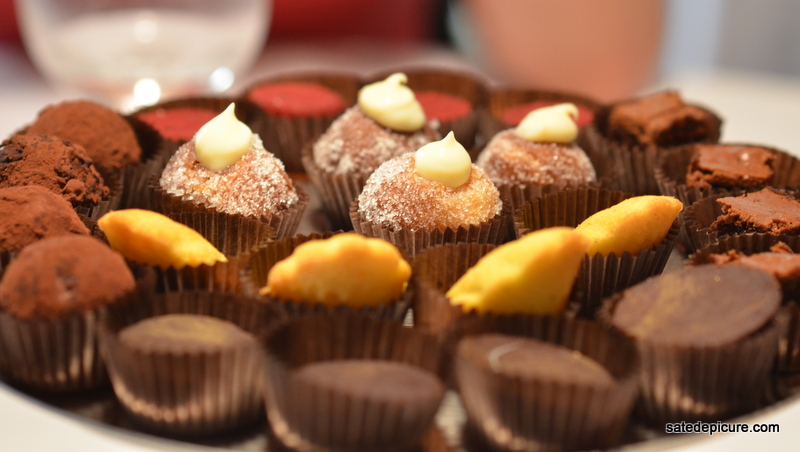 Osteria Francescana
Via Stella, 22
41121 Modena, Italy
059-210118