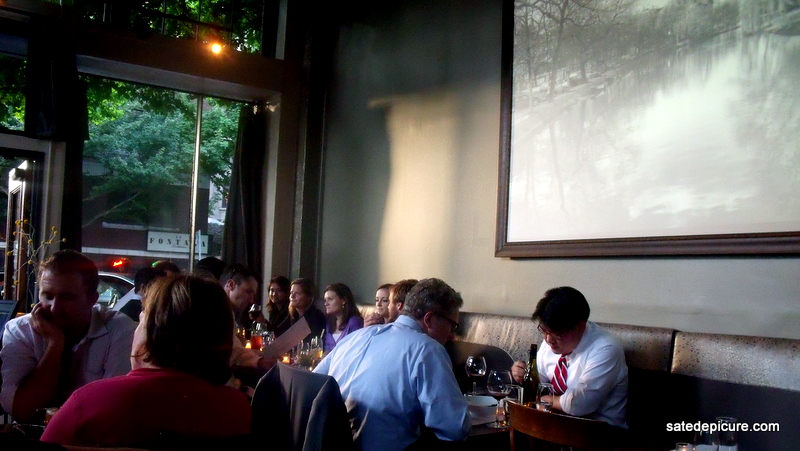 It's a Wednesday night and I am sitting at a table in the dining room at Spur in Seattle with Chef Dana Tough, a true culinary professional and rising national star. Tough, whose boyish looks betrays tremendous talent, and co-chef Brian McCracken opened Spur in Seattle's Belletown neighborhood in 2008 and have never looked back. Within the first year they built a reputation for an innovative approach to modern American gastronomy.  As I sit with Dana, a black and white image of the canals of Amsterdam is projected via an LCD projector on a whitewashed interior wall. The room is dimly lit and the projected image casts a classic European tone in the room. It makes me feel cool and jazzy, relaxed and hip. Dana laughs and tells me that on other nights he projects black and white spaghetti westerns on the screen much to his customers delight. I am here to eat and to talk innovation and we are off to a good start. Staring at Dana I wonder if, perhaps, the most innovative thing about Spur is its leadership model.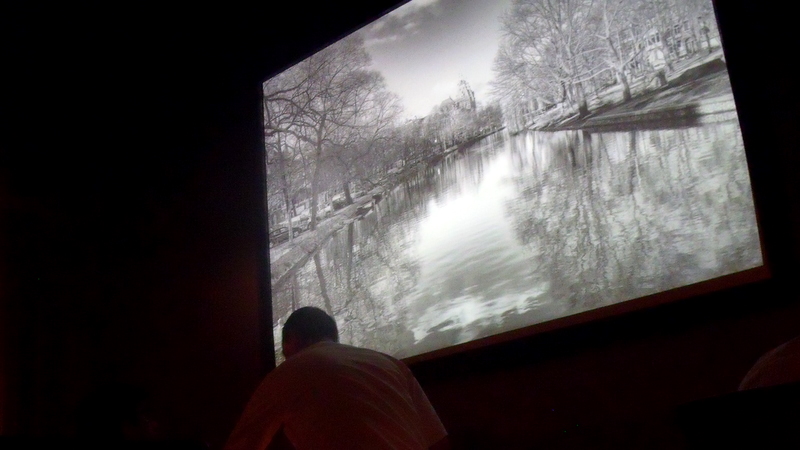 It's About Leadership
Spur has two head chefs. It's very rare to find a restaurant where two chefs, side by side, ply their trade and achieve greatness without a train wreck of ego and rivalry. Sitting here I am subtly observant, seeking evidence whether the two chef model works at Spur. Halfway through our meal Chef Brian McCracken comes in and stops by our table. He is smiling because it's his birthday. Dana smiles back and shakes his hand. The authenticity in his smile and genuine professional regard between the two leaves me amazed. Having two chefs in one restaurant is unprecedented. Most restaurants have a hierarchy with one chef at the top serving as pack leader and a bunch of followers below. Spur thrives because McCracken and Tough collaborate and the restaurant bubbles with a positive atmosphere and happy yet hardworking staff. That McCracken came into the restaurant on his birthday to say hello and have a drink suggests that Spur is more than just a business, it's a passion. I can tell he loves the place and that Dana and he respect the hell out of each other. Real collaboration is
innovative in the restaurant business.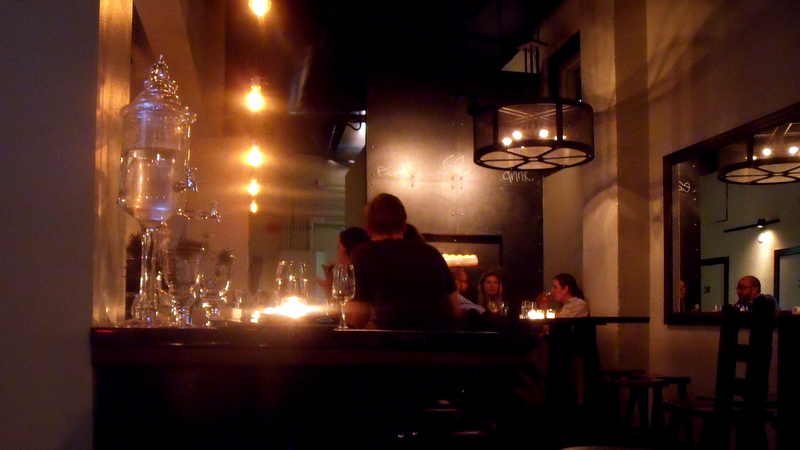 It's About People
If innovation is about problem solving, one problem Spur has is that it is extremely busy with no room for growth. In turn, McCracken and Tough talk about the launch of Coterie Room, a new restaurant venture adjacent to Spur. The "McToughen" team as they are known in Seattle have three restaurants (Spur, Tavern Law, Coterie) with no expectation of slowing down. Both speak about the need to find pathways for advancement of their talented staff members and expansion provides new opportunities for all. Innovation not only includes outright rejection of the old-school brigade system for a higher form of collaboration, it includes a concern for growth and personnel, quality of work life and advancement.
It's About Food and Drink
Dana heads back to the kitchen and I start down the path of nine courses randomly selected from the menu. Spur defines the modern American Gastropub and may have in fact invented it. Each dish that arrives is perfectly portioned, and dynamic with a modernist aesthetic. I start with a beautiful foie gras terrine with rhubarb, rose and sorrel. What follows includes eight additional masterfully prepared courses and several fresh, craft made cocktails. Execution is excellent save one protein that may have been in a thermal circulator for a bit too long. Flavor progression is nice even though the items Dana selected are a mix and match of the a la carte menu. This tells me that the overall menu is thoughtfully designed. The food exceeds my expectations and Dana and Brian do as well.
~~~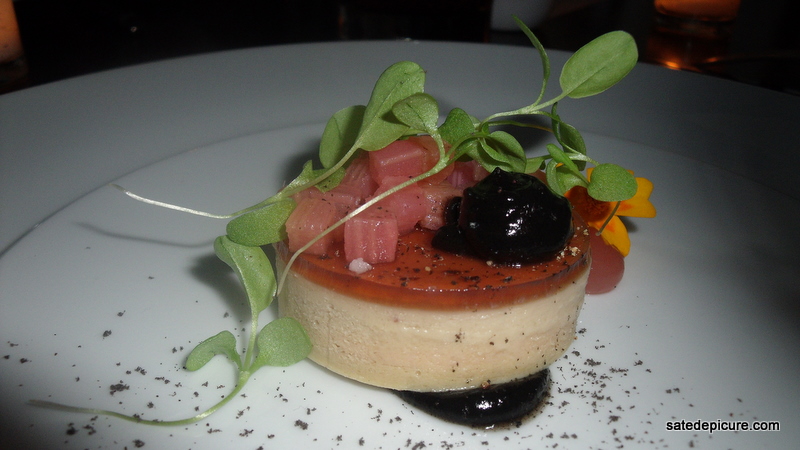 Foie Gras Terrine, Rhubarb, Rose, Sorrel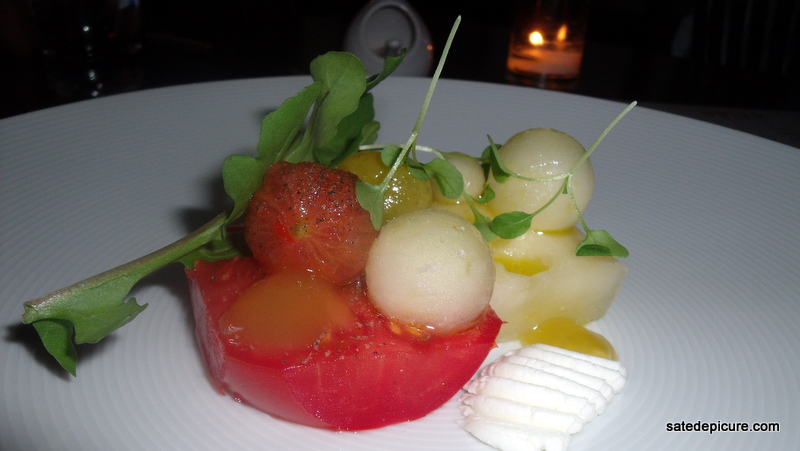 Tomatoes and Melon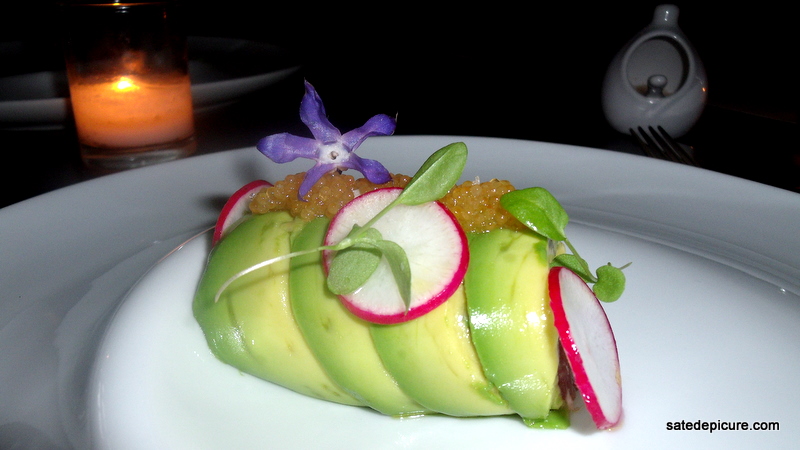 Big Eye Tuna Crudo, Caviar, Avocado, Radish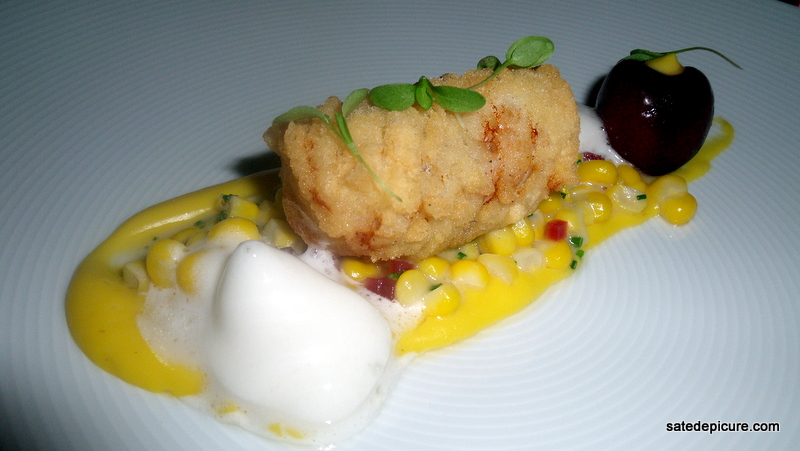 Veal Sweetbreads, Bing Cherry, Corn, Lemon Verbena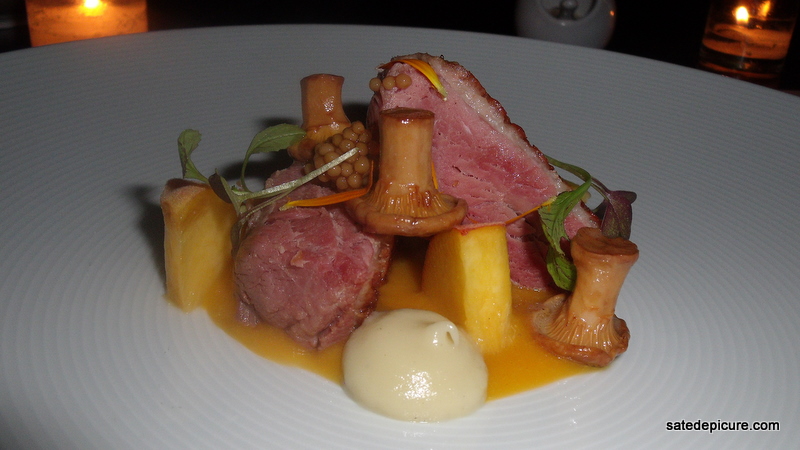 Corned Duck Breast, Stone Fruit, Chanterelle, Leek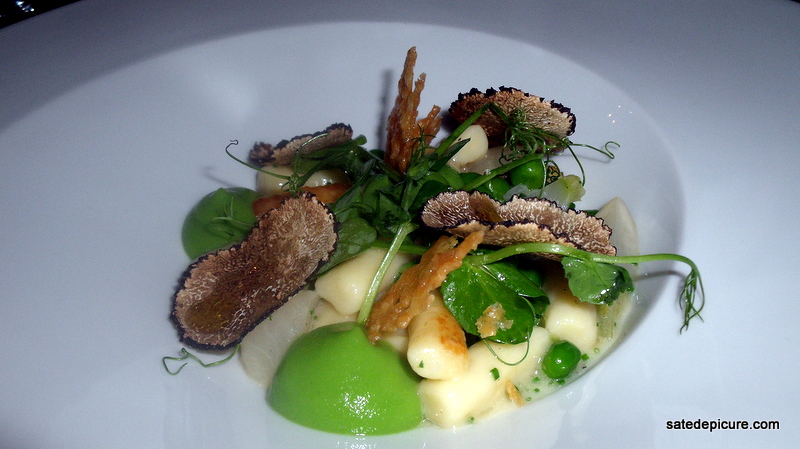 Parisian Gnocchi, Turnip, English Peas, Truffle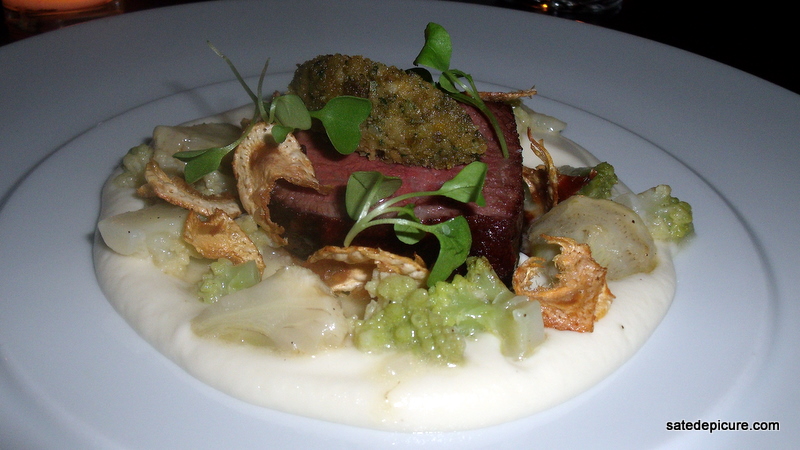 Waygu Sirloin, Cauliflower, Baby Artichoke, Almond Gremolata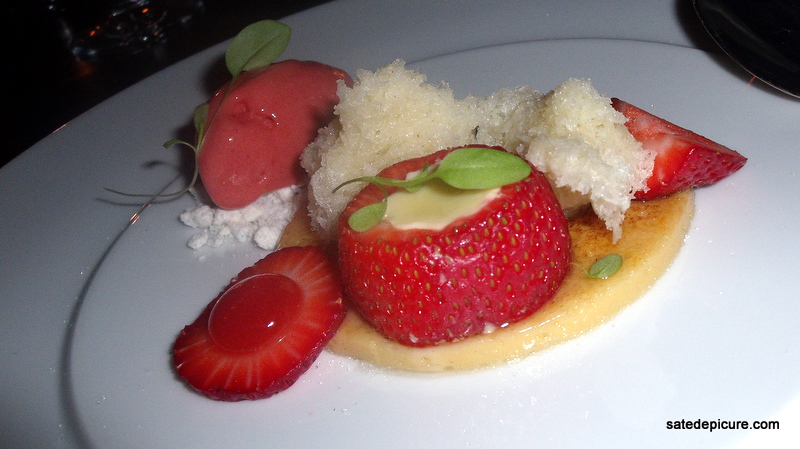 Strawberry, Vanilla Cream, Rhubarb Ice Cream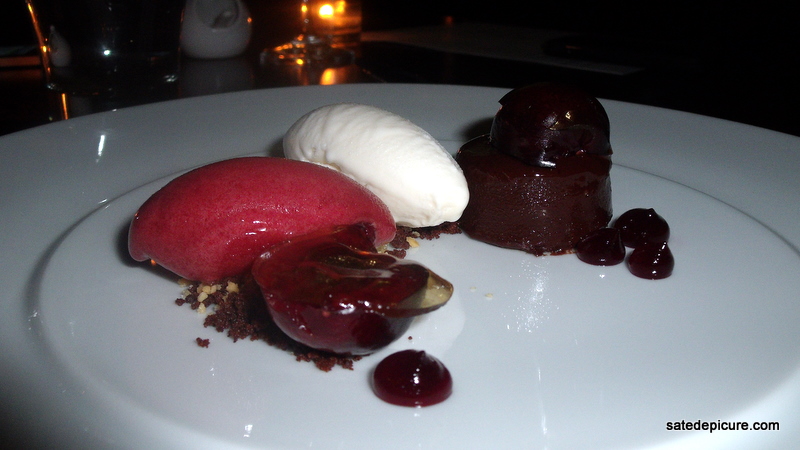 Chocolate Torte, Bing Cherry, Peanut, Sorrel
~~~
113 Blanchard Street,
Seattle, Washington, 98121
206.728.6706