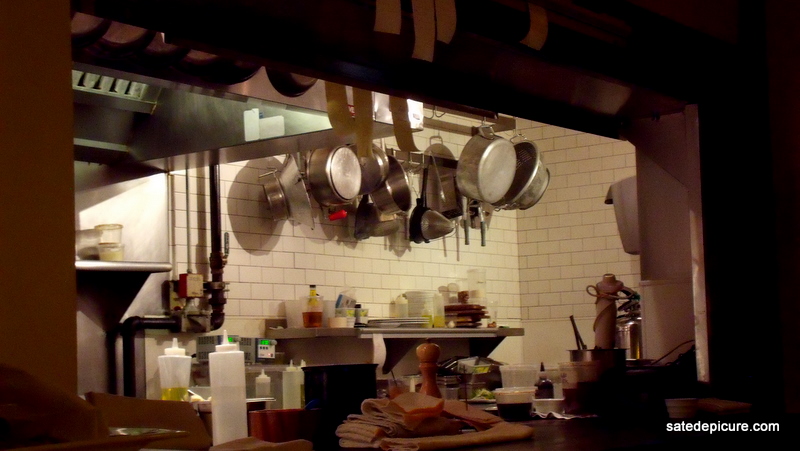 I first took notice of Chef Gerard Craft of Niche Restaurant in St. Louis, when he won a "Best New Chef 2008" award from Food & Wine Magazine. As a committed culinary trend spotter and tracker of professional chefs, I pay particular attention to the up-and-coming culinary set since they are often the source of inspired innovation. To see the future, one must keep an eye on young talent. After tracking chef Craft for a few months I came to realize, based on an extensive number of food-related hits on Google, that St. Louis had an incredible food scene relative to the city's size. With several food oriented publications including St. Louis Magazine and Sauce Magazine (my favorite), the culinary arts in St. Louis are well publicized. Tracking Craft was easy.
Thirty one year old Craft, a Burlington, Vermont native, opened Niche in August of 2006 to rave reviews. According to Inc. Magazine, which included Craft in an article titled "Cool, Determined, and Under 30", the restaurant was generating upwards of $2.6M in gross sales as late as 2008. In January of 2009 Craft was nominated for a James Beard Award (Best Chef Midwest) and picked up another nomination in the same category in 2010. In September of 2010 Craft shocked St. Louis when he announced that he planned to move Niche and replace it with a new Italian restaurant concept called Porano. Niche would move into the small Sidney Street space next door to the restaurant currently occupied by Taste, Craft's smaller casual concept dedicated to small plates, great cocktails and fantastic desserts. The announcement coincided with Niche taking the top spot for food in St. Louis scoring a 28 in the Zagat Guide.
The word within the professional chef community around St. Louis was that Craft had taken a hard hit due to the economy and was seeking to reset the restaurant as a casual Italian eatery and make up for lost revenue through lower prices and higher volume. St. Louis is and has always been a town with a penchant toward Italian restaurants and Craft was seeking to find some stability by tapping the demand. When he announced the change at Niche, St. Louis gasped. Then, according to some insiders, the community resisted changes to its favorite restaurant and bastion of the culinary arts.
On January 4, 2011 the St. Louis Riverfront Times announced that Craft had changed course and will keep Niche where it is and the way it is rather than proceed with such dramatic changes. In the process he will move and sell Taste and regroup operationally and emotionally. What a challenging year for such a talented professional and his team. It is clear that in small markets like St. Louis, economic ripples have a serious impact of fine dining restaurants and young professional chefs like Craft. Like many locals, I am glad that Craft is keeping Niche the way it is. Niche is excellent and competes at a level equal to any top destination restaurant in the country. I know this first-hand from spending time on Sidney Street in St. Louis and eating at Niche.
When I arrive for dinner it is dark out and Niche is lit up. The restaurant is located on the ground level of a two story brick building with a large glass storefront and black awning with "Niche" printed on it. At night, the entry and large plate-glass windows glow from interior lighting revealing the hustle and bustle of a busy restaurant inside. It looks inviting and bright on a dark cold night.
Other chefs in the area are complimentary when I mention I am visiting Niche; they genuinely like Chef Craft. There seems to be a high level of respect for the restaurant itself too and for what Chef Craft is doing locally. His regional and national press has helped the reputation of St. Louis as a whole and it appears that he is the center of the culinary community in the city.
Tonight I am dining with a group including another professional chef and folks at the table are excited to sample the fare. Chef Craft infuses just enough modernist culinary techniques to make his food interesting and innovative.  My amuse-bouche is a wonderful egg custard with "caviar" of the sodium alginate and calcium chloride type. The opener is well executed and delicious. I also sample a fresh made agnolotti (light, toothsome), sweetbreads (a real highlight and perfectly done), tuna crudo (nice), a spicy jalapeno sorbet palate cleanser (outstanding, something I will copy), poached seabass, scallops with pork belly (outstanding, I will copy this too), and two desserts that were very good but not as innovative as the other items we had.
Craft's front of the house team offered a seamless dining experience from the moment we walked in the door until they handed us our coats and fetched our car. Service was professional, efficient, and comfortable but not intrusive. I love a quiet dining room where the service crew waltzes through the space during a rush. This was the case at Niche; the food was outstanding as was the service.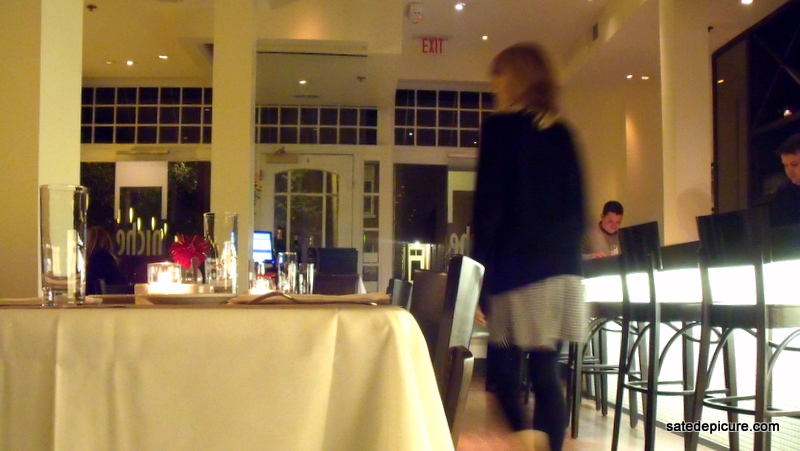 Time will tell whether Craft's decision to bend to local pressure and keep Niche unchanged was a good choice. If the same customers that pressured Craft to preserve one of the best restaurants in St. Louis respond by supporting the restaurant with their business, things will work out just fine. The restaurant has the chops to meet the demands of the local community. The future of Niche rests with more with that community than with Craft himself. In the meantime, Craft should continue to be cool and determined, talent always yields good things!
Egg Custard with "Caviar"
Agnolotti with Dried Cherries
Seared Sweet Breads with Napa Cabbage
Tuna Crudo on Crostini
Spicy Jalapeno Sorbet
Poached Seabass
Scallops with Roasted Pork Belly, Cauliflower Florets and Cauliflower Puree
Chocolate Cake with Malted Ice Cream
Semolina Cake, Pear Terrine, Vanilla Ice Cream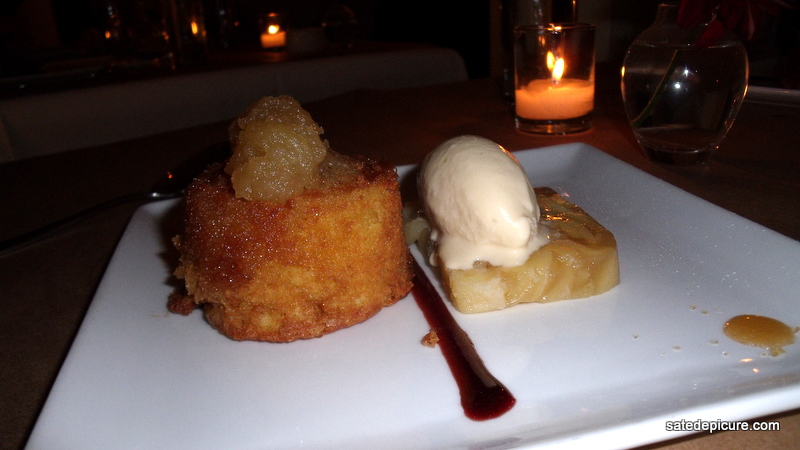 Niche Restaurant
1831 Sidney St.
St. Louis, MO 63104
314.773.7755