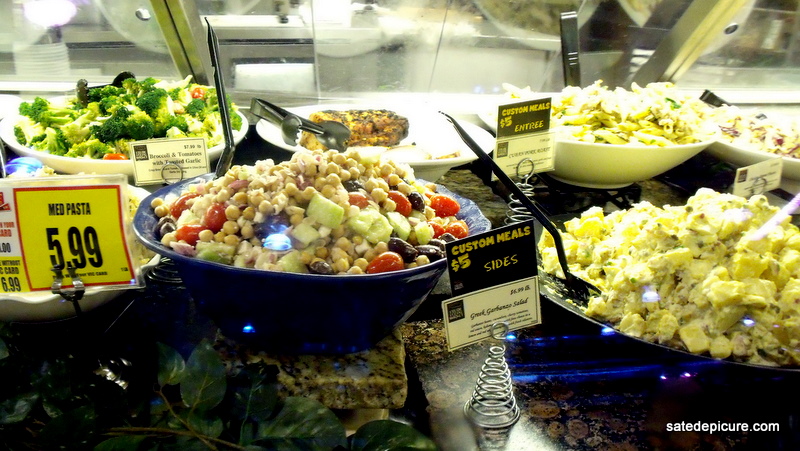 1.     The $5.00 Lunch
By the end of 2010 consumers resolved that lunch costs $5.00, a shift that started with the" five dollar foot long" promoted by Subway. Nearly every major competing fast food chain joined in. Value-added and prepared foods retailers jumped on the bandwagon as well, particularly Harris Teeter with their $5.00 meal solution (entree and two sides). When fast food operators and supermarket retailer's latch on to a trend like the $5.00 lunch, the trend tends to become long term due to stubborn consumers who, once exposed to value, refuse to pay more for a meal. It will be years before we see a shift up in prices and I predict that fast food and meal solution retailers will be stuck with a price range for lunch and value added meals between $5.00-$9.00 per portion for the next 3-5 years.
 2.     Concern for Food Safety
With the passage of the Food Safety Modernization Act of 2010, the supply chain, manufacturing and distribution practices that have served the foodservice industry for decades will undergo a seismic shift. Many of the provisions in the act are long overdue while some are examples of excessive regulation. In 2011 chefs will make food safety and supply chain transparency part of the broader discussion on food integrity. Look for chefs to have a greater influence on how ingredients are handled from source to table.
 3.     Value Prix Fixe
Like the $5.00 lunch, value prix fixe has become ubiquitous at restaurants around the country. Restaurants are using the $20-$30 three to five course prix fix menu as a promotion to draw consumers out Monday through Thursday. Having sampled value prix fixe menus around the country, I am pleasantly surprised by the quality and value I experienced. Talking with chefs who offer value prix fix, few were considering the elimination of the option. Value prix fixe will continue for the foreseeable future.
 4.     Chef Quality Value Added Foods at Retail
Sophisticated retailers like Wal Mart, Harris Teeter, Wegman's, and Whole Foods will continue to offer chef inspired value added foods at retail. Pricing for these items will typically fit within the $5.00 meal trend mentioned above and, due to the extreme lead-time required by major retailers to get food products from concept to store shelf, the trend will continue for the next 24-36 months at minimum. Retailers like Wal Mart will broaden their "chef quality" meal solution offerings while continuing to offer consumers extreme value.
5.     Quality Fast Casual Restaurants
Consumers have had their say and quality fast casual has come out the winner over fast food. Restaurants like Chipotle, Panera Bread, and Noodles & Co, have found success in a tough economy and will spawn expansion into fast casual by additional themed concepts (look for Asian in 2011) in the coming years. Consumers will continue to support high quality fast casual restaurant growth now that they have tasted quality.