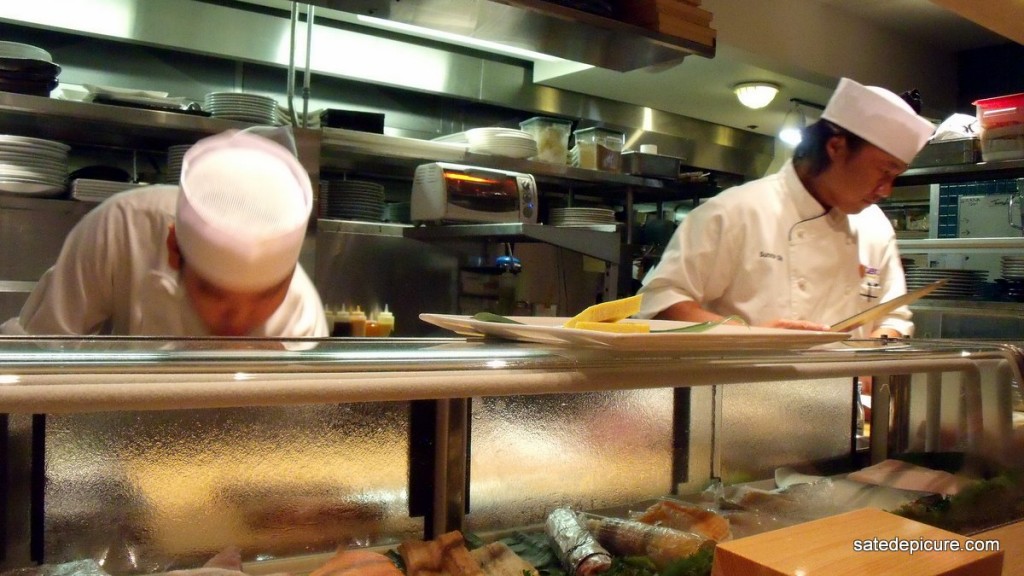 We're cruising down Collins Avenue in Miami in my friends powder blue drop top BMW coupe searching for a place to eat. It's a hot spring night in South Beach and all the beautiful people are out strolling along the sidewalk. The Shore Club, home to Nobu Miami, appears up on the right and we impulsively pull in and valet park the car. "Let's check out Nobu, we haven't eaten there in almost a decade. I wonder if it's still good?" I ask. I am interested in seeing if the restaurant has retained its edge after all these years.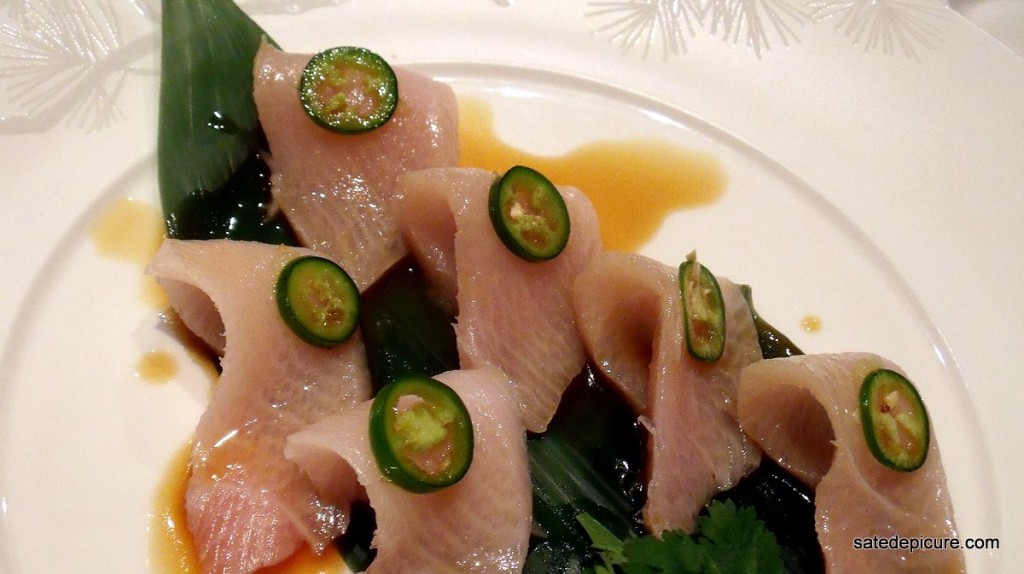 When I first dined at the Miami outpost of Nobu in 2002, the experience was cutting edge. Chef Nobu Matsuhisa had started expanding his fledgling restaurant empire six years earlier and his style of Latin inspired Japanese cuisine was a natural draw in Miami.  It was here that I first tasted Nobu's Jalapeno Hamachi, a dish I will never forget for its simplicity and incredible taste. Perfect paper thin raw Hamachi slices, glistening with fat and sweetness, topped with equally thin circular slices of Jalapeno pepper, a few cilantro leaves, and a drizzle of soy. All the elements of a perfect dish are present; sweet, salty, fat, and umami. This is the essence of elegant simplicity.
Since opening his first restaurant in the continental U.S. in Beverly Hills back in 1987, Chef Matsuhisa, with the help of long-time friend Robert De Niro, went on to open Nobu in New York City in 1994 followed by a steady series of new outlets around the globe. Today, Matsuhisa has a portfolio of approximately 22 restaurants in 18 different countries. His restaurant empire is split between two owners; the Matsuhisa family which owns the Matsuhisa branded restaurants (L.A., Aspen, etc) and the Nobu restaurants which are owned by Matsuhisa and additional partners including Robert De Niro, Meir Teper and others. His steady expansion has run parallel with the overall global fascination with, and acceptance of sushi around the globe.
When I first started cooking professionally in 1980, the consumption of raw fish was a completely foreign notion to me. The idea of eating uncooked fish never crossed the minds of the culinary professionals I worked with or those of our customers. Since then, Chef's like Nobu Matsuhisa have brought sushi consumption to the masses and served as disciples of Japanese cuisine. At the same time the American dining public has evolved faster than ever. An August 10, 2000 National Restaurant Association survey on the rise of ethnic cuisine in the U.S. reported that 44% o the dining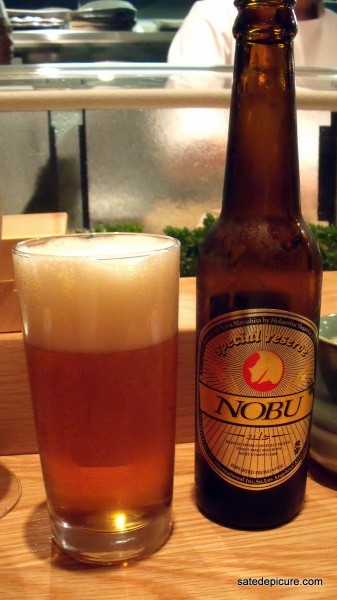 public enjoyed trying new ethnic items. When this type of attitudinal shift occurs within the general public, certain ethnic cuisines have the potential to become mainstream. Italian, Mexican, and Cantonese/Chinese cuisines evolved in a similar way decades earlier and are now a common feature in American dining. Japanese cuisine and sushi specifically, has benefitted from the same type of evolution.
We make our way through the dimly lit lobby of the Shore Club Hotel toward the back patio where Nobu is located. The color white must be in vogue right now because the entire lobby, from the reception desks, walls, seating, uniforms, and muslin drapery hanging form the ceiling, is stark white. Every one we pass looks like a Calvin Klein model. I love South Beach! When we cross through the threshold at the back exit to the patio the lighting shifts and we make our way through the dimly lit light to Nobu. We don't have reservations so we ask to sit at the Sushi bar and are promptly escorted to our seats. Our server hands us two menus, takes our drink order (two Nobu Special Reserve Ales please) and disappears. When she returns with our drinks we both order the five course prix fixe menu and away we go. Without going into the details, Nobu hasn't lost one bit of its edge. The food was outstanding, service excellent and, like an old friend, consistent and reliable as ever. The Hamachi was exactly like I remember it and identical to those served at Nobu Las Vegas and Matsuhisa in Aspen. Nobu has his restaurants running like clockwork and I admire the hell out of him for that.
Japanese Red Snapper with Scallion and Crispy Shaved Garlic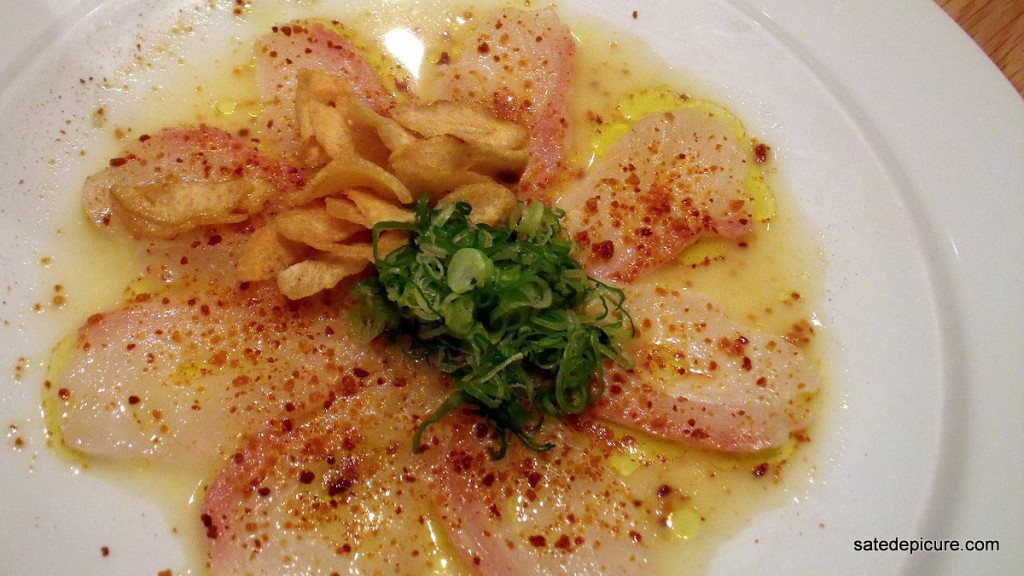 Glazed Black Cod with Red Miso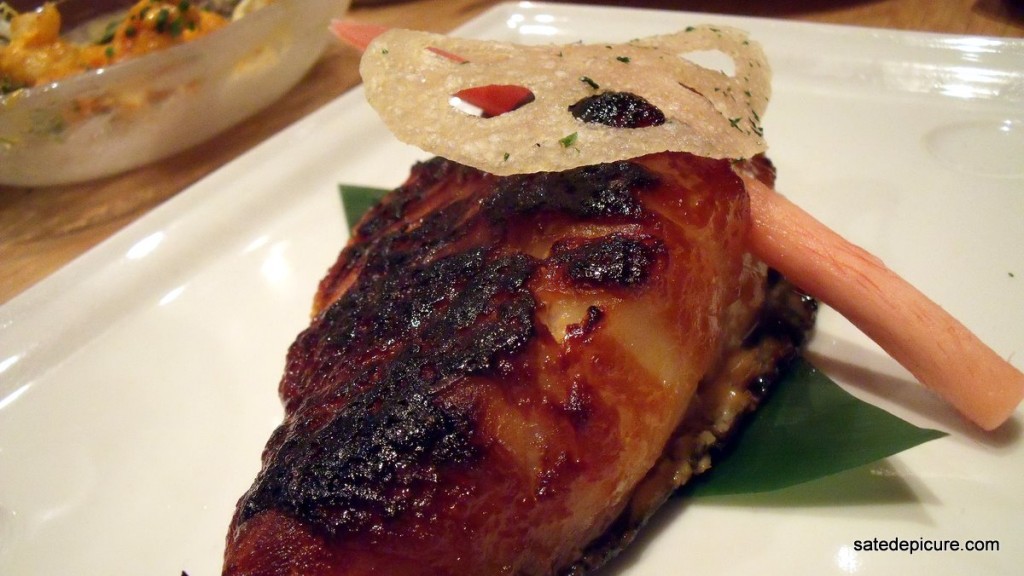 Nobu Miami Beach is located at
1901 Collins Avenue
Miami Beach, FL 33139
305-695-3232