Michael Tusk is an experienced professional chef who, for a multitude of reasons, deserves the James Beard award he won two nights ago (best chef Pacific). Perhaps it's the Italian inspired menu at Quince or the tremendous wine offerings or the outstanding décor and artwork in the restaurant or the well-heeled staff that gracefully provides service or the cool-cat bartenders who are quick with a joke and loose with a pour. To me all these aspects of Quince make it worthy of the accolades but the key inspiration is chef Tusk and his food.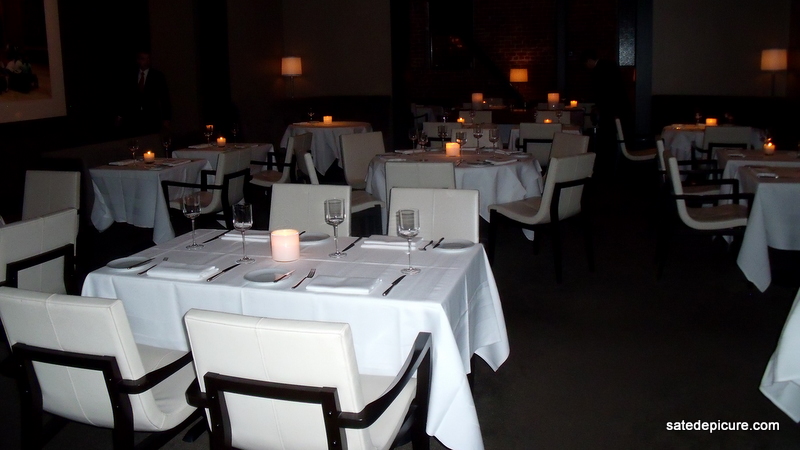 I am sitting at the very end of the bar at Quince contemplating whether to grab a table and settle in or have a few courses and then head out into the sea of fantastic restaurants that make San Francisco such an outrageous food city. One of the bartenders senses my indecision and suggests that I take on a five course tasting menu and a flight of wines right at the bar. Good idea, I am not in the mood to sit at a table, nor in the mood to wander off into the Jackson Square neighborhood where Quince is located. My bartender is a real pro and our conversation continues comfortably.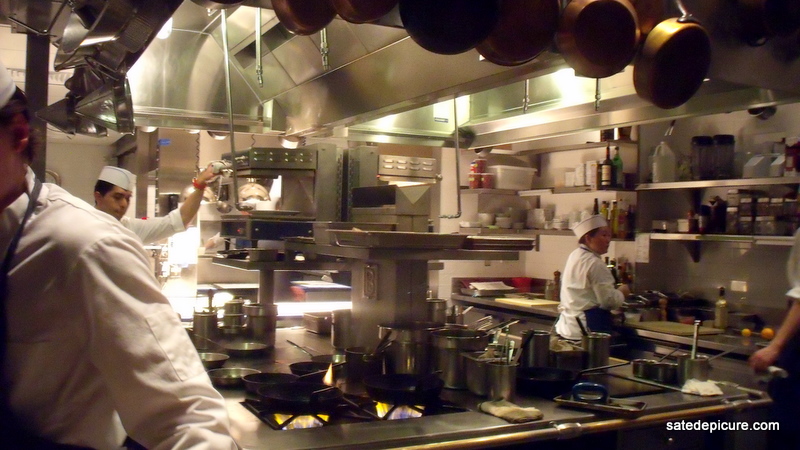 The kitchen at Quince is located right up against the street in a two storey glass storefront. At night the kitchen radiates light and bustles with activity. Cooks in dark blue bibbed aprons work facing the street just on the other side of the glass. Chef Tusk stands at the far side of the hot kitchens island suite, back to the street expediting. Work in this kitchen flows smoothly.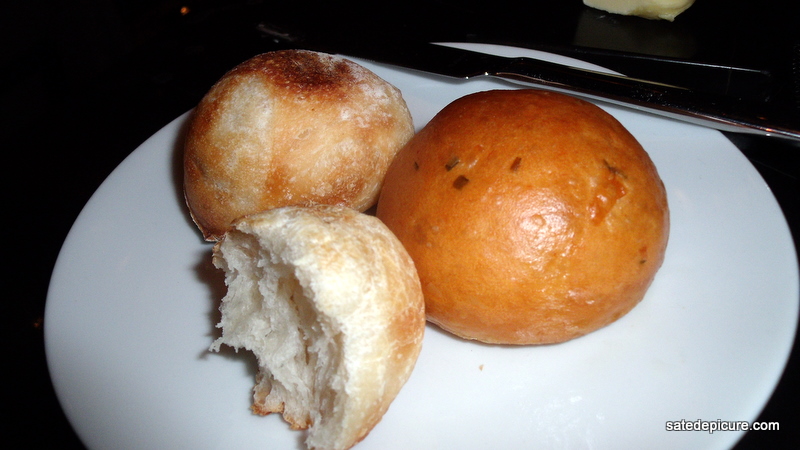 My five course menu includes turbot, pasta with sea urchin roe, lobster with sun-choke and Dungeness crab. Tusk is known for his inventive pasta preparations and his heavy Italian influence. His menu is extremely seasonal and local and not overly modernistic in technique. While observing the kitchen from the  curb I noticed lots of old-school copper in use, traditional techniques being executed, and plenty of olive oil and butter being used. Chef Tusk's time with Alice Waters at Chez Panisse comes through in his cooking. He handles seafood adeptly and my culinary experience is excellent.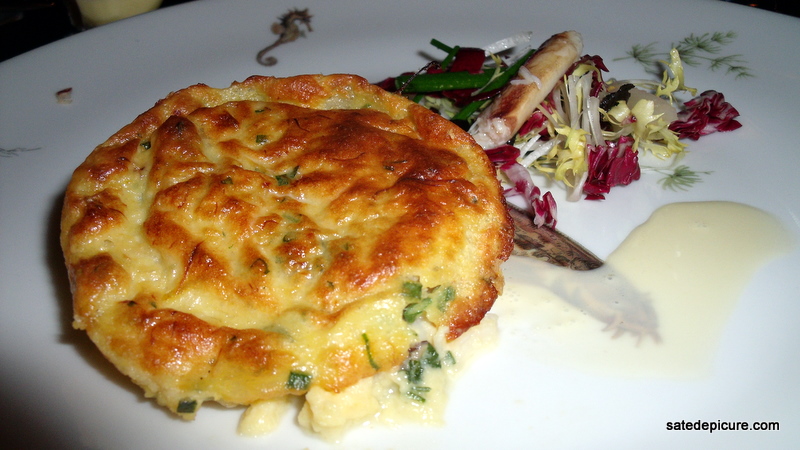 Twice Baked Dungeness Crab and Oyster Souffle, Salsify and Red Endive Salad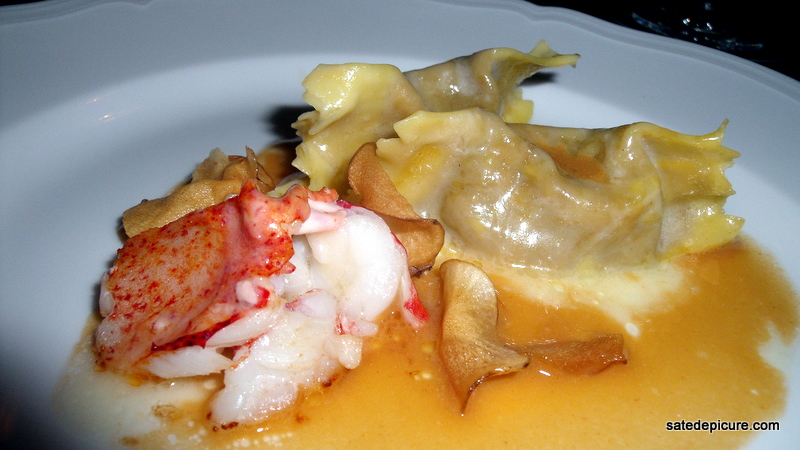 Caramelle of Lobster and Sunchoke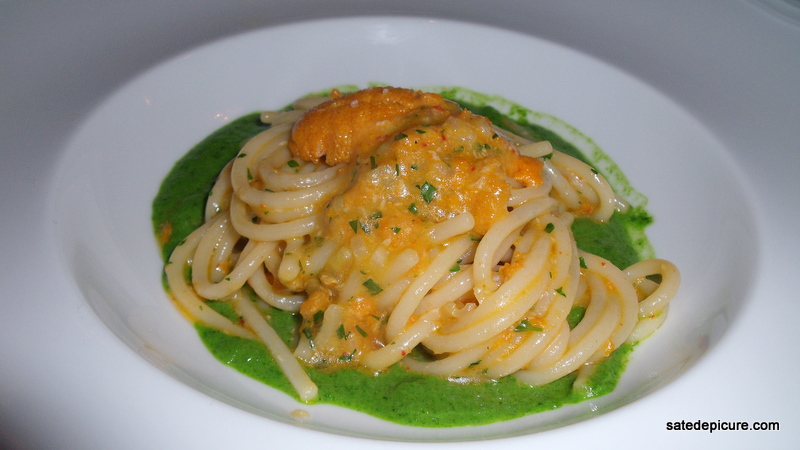 Mancini Artisan Spaghetti, Sea Urchin, Fennel and Controne Chile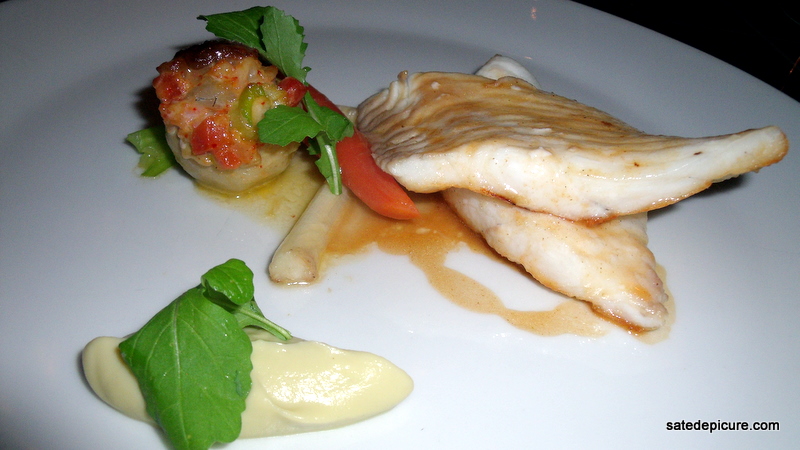 Turbot, Stuffed Artichoke, Artichoke Puree, Carrot and Red Onion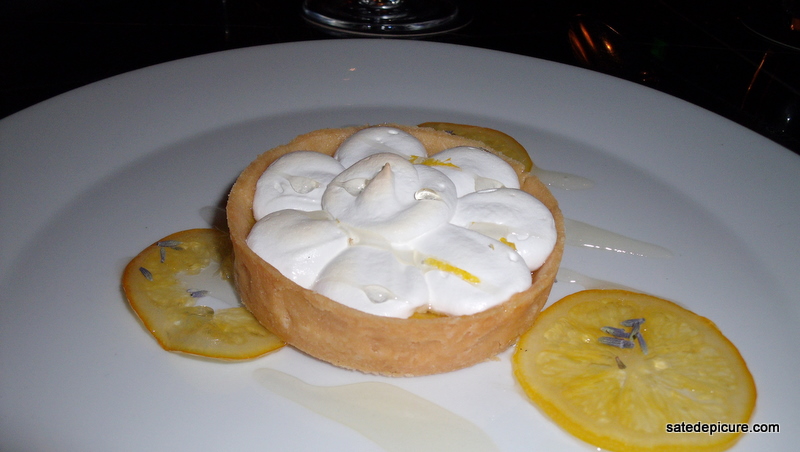 Meyer Lemon Tartlet, Meringue, Confit and Caramel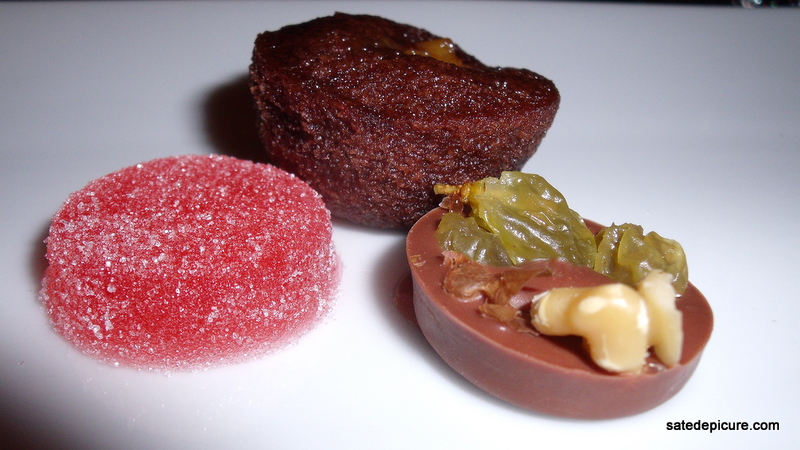 Financier, Chocolate, Blood Orange Gelee
 Quince
470 Pacific Ave.
San Francisco, CA 94133
415-775-8500