Sidney St. Café chef-owner Kevin Nashan is passionate about culinary arts. He's a professional culinary athlete who has the endurance and drive to survive the long hard hours it takes to achieve greatness; his work ethic is legendary. While on a tour of the café, chef Nashan proudly shows me his charcuterie aging room (a small humidity controlled custom room in the basement of the restaurant), fresh pates and terrines (classically made), and smoked products. We are out the back door of the kitchen in a flash and across the street to see the massive urban garden in the adjacent parking lot. Chef Nashan shows me the range of vegetables and herbs planted in neatly tilled mounds of soil, each tended by a designated member of the kitchen crew.
Back in the kitchen Nashan explains his drive to serve fresh local foods and to employ simple cooking methods with some modernist techniques mixed in. He also has a penchant for making as many things as possible from scratch. This isn't unusual but the types of foods he makes from scratch including salumi, terrines, sausages, pretzel bread, and condiments remind me of the old school items I used to see in commercial kitchens back in the early 1980s. Few contemporary chefs of Nasan's age (he appears to be in his 30's) in smaller cities like St. Louis have the courage or expertise to take on scratch preparation of these types of items. Chef Nashan is a young chef with an old-school streak down his back and the unusual ability to balance classical and contemporary techniques with equal expertise and effect. His cuisine would hold up in any major metropolitan market including cities four times the size of St. Louis. Back in February the James Beard Foundation acknowledged Nashan's talents by nominating him for the "Best Chef: Midwest" award for 2011 (Nashan didn't win this year).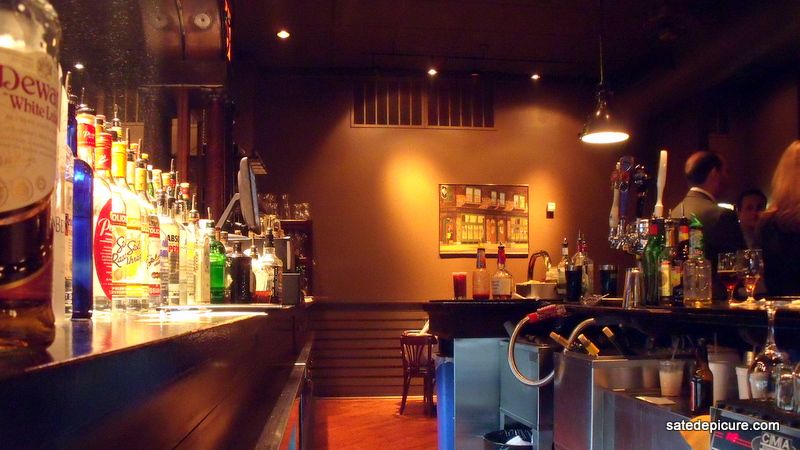 Chef Nashan is back in the kitchen now and I am sitting at the very end of the beautiful antique oak bar that dominates the front of the restaurant. The bartender and I begin to chat as she hustles to fill orders. She tells me that she has been with the restaurant for years having bartended for the previous owners. She loves how quickly the restaurant has evolved in recent years and the great attention Nashan has brought to the Benton Park neighborhood of St. Louis along with others including chef Gerard Craft of Niche located half a mile further up Sidney St. Although Craft's food is outstanding, Nashan's style is much more robust and craftsman-like in a St. Louis sort of way and just the type of food to draw local as well as national attention.
I am glowing with inspiration now so I order a seven-course tasting menu and sit back to enjoy the experience. My bartender gives me a refill and chef Nashan stops by again as he makes his rounds through the bar and packed dining room. As he heads back to the kitchen I am reminded once again that I just met another American chef working his heart out while living the dream. What a beautiful thing. 
Sidney St. Café Charcuterie Board with Pickled Cabbage and Pretzel Bread
Pork Belly with Flageolets and Bacon Powder
Seared Sweetbreads with Wilted Greens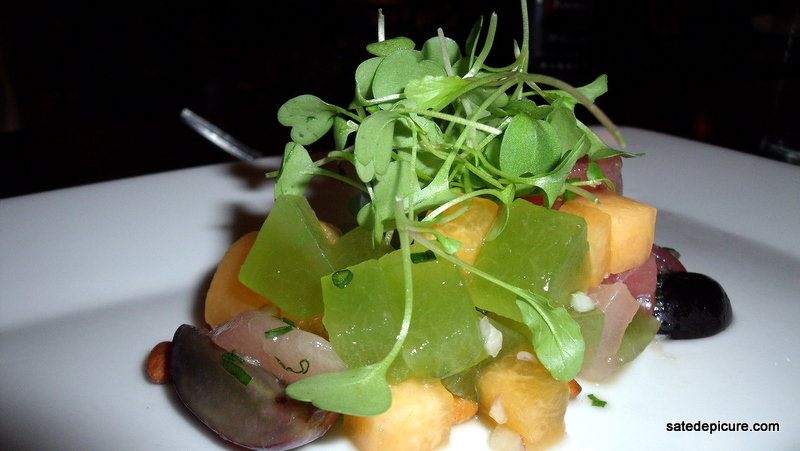 Compressed Melon Salad
Sautéed Escolar with Pickled Vegetables and Pappardelle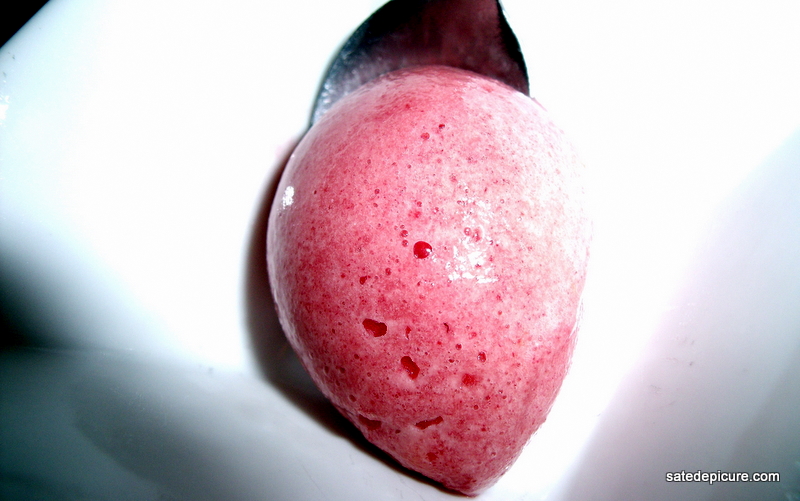 Pomegranate Martini Sorbet
Roast Missouri Lamb Chop, Lamb Crepinette, Cassoulet with Fresh Sausage, Polenta
Whoopee Pie with Salted Caramel Ice Cream
Sidney St. Café
2000 Sidney Street
St. Louis, MO
314-771-5777