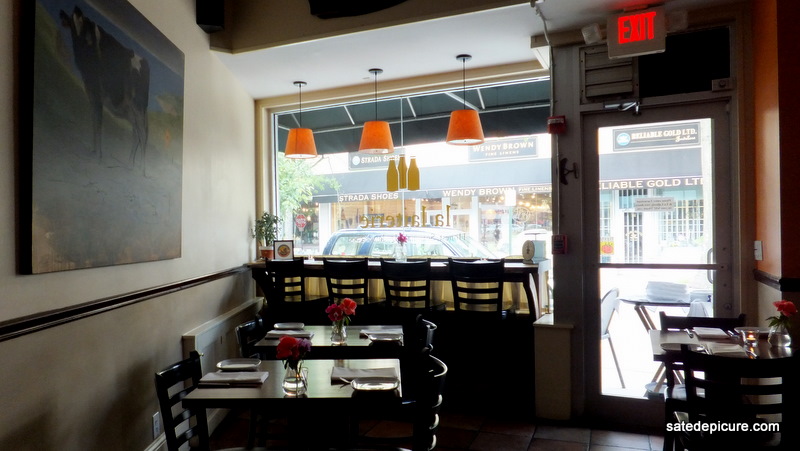 La Laiterie Bistro Dining Room
One of my favorite ways to experience great food is by visiting a restaurant owned by a chef whose reputation is on the rise. Matt Jennings, owner of La Laiterie and Farmstead in Providence, Rhode Island is such a chef. Jennings exhibits the three traits common among up-and-coming culinary talent; he is relentless when it comes to quality, extremely innovative, and present rather than absent on most nights at his restaurant (although he is known for hiring talent behind the stove to handle daily operations). You might think these traits are common at all great restaurants but this isn't always the case.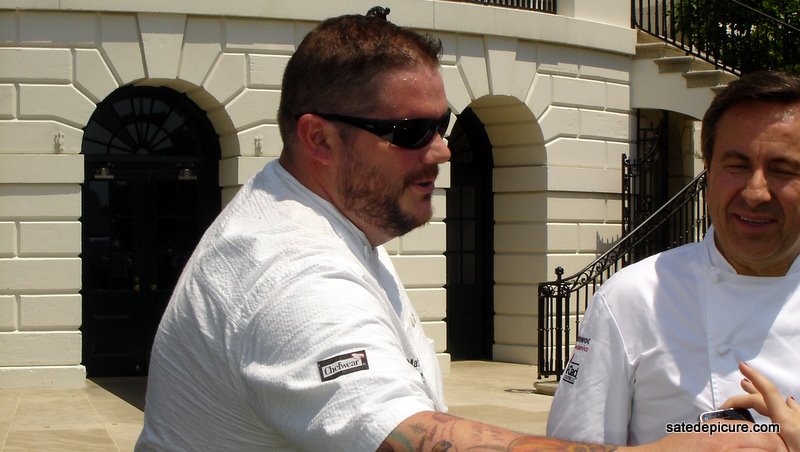 Chef Matt Jennings and Chef Daniel Bolud outside the South Portico of the White House
When I first met Matt Jennings he was preparing food for a private catered event in Providence. His sleeve of tattoos reminded me of Jesse James, his size of Fernand Point. And like Point in his day, Jennings' commitment to quality is relentless. The cheeses and salumi he served were impeccably sourced and he knew every detail about each one. He radiated emotion when speaking about certain items and explained how he was experimenting with raising his own Berkshire hogs to assure a level of consistency and quality for house-made salumi and sausage at La Laiterie. Jennings showed the same passion and commitment when I caught up with him on the south lawn of the Whitehouse in the fall of 2010. As I listened to him last October I imagined Jennings' mind moving a mile-a-minute as he contemplates new sources and resources for food and ingredients in keeping with his mantra of honest, seasonal, handmade food. A chef who is on the rise never relaxes when it comes to ingredients and quality nor does he or she fail to produce food that is unique and innovative. Such a commitment is enduring.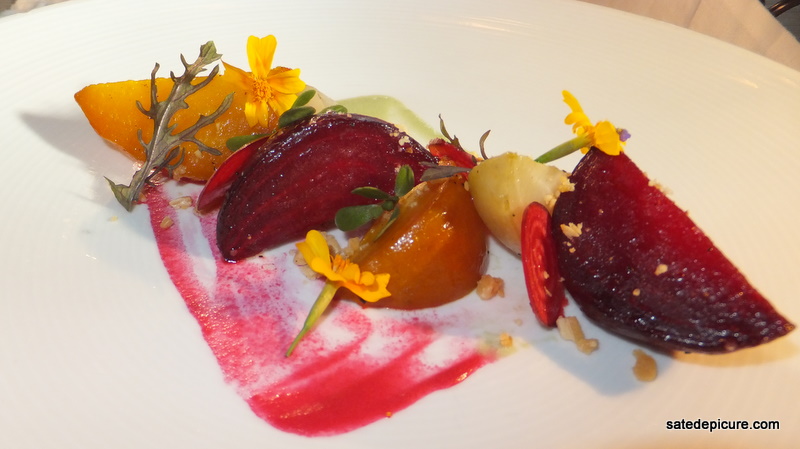 Roasted Beet Salad, Sorrel, Pickled Beet Puree, Marcona Almonds
Innovation, in the broadest sense, means to modify something for the better; to renew or change. Jennings is one of the first chefs in Southern New England to innovate procurement of ingredients and to focus on sustainability. He and his wife and fellow chef Kate make sustainably sourced ingredients and quality a focal point at La Laiterie and have since it opened in 2006. As the restaurant has matured, the menu has evolved along with the artisan level ingredients used to produce each item. Although artisan sourcing and sustainability are not uncommon today, these practices were uncommon back in 2006 when Kate and Matt got their start. Their innovative sourcing practices have influenced a wide pool of culinary peers, this is something I really like. Another reason I like Jennings  is that he is consistently present.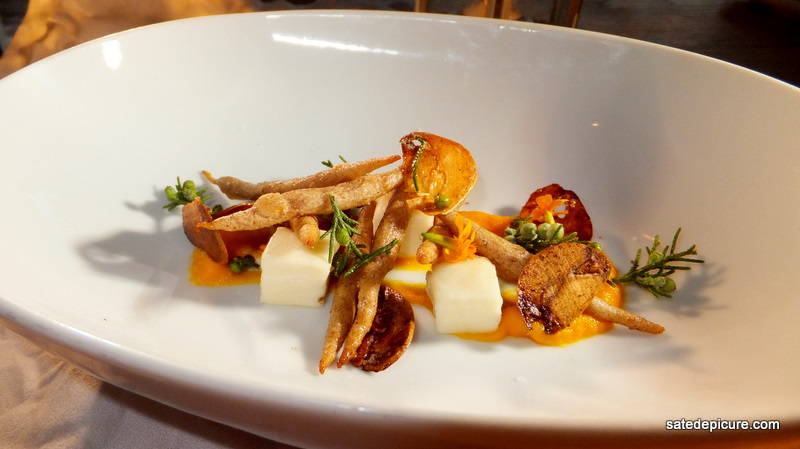 Chestnut Trofie, Pumpkin Puree, Tallegio, Juniper, Crispy Garlic
Over the past year I have dined at more than two dozen nationally ranked restaurants where the executive chef was absent due to other commitments. What could be more important than supervising his or her own cuisine? Although I completely understand the expanded demands placed on a chef once the full attention of the public and the press is drawn it's still disappointing to dine in a well know restaurant when the chef is absent.  Whenever I visit La Laiterie or Farmstead in Providence, Matt Jennings is there.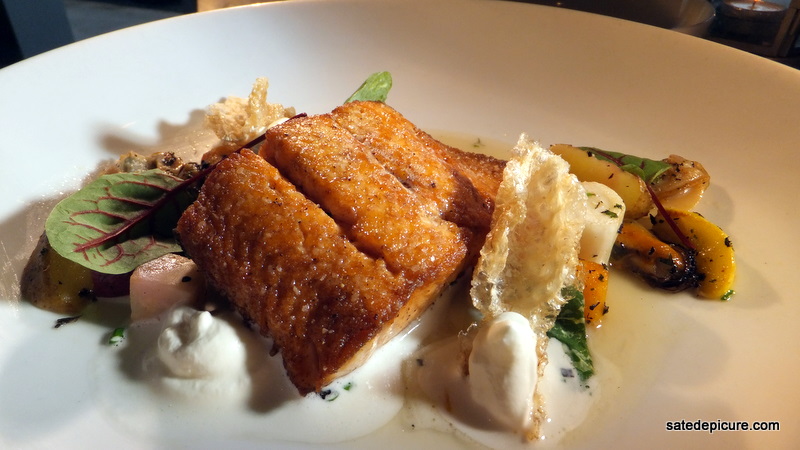 Arctic Char, Smoked Ham Broth, Autumn Vegetables, Chicarones, Manchego Cream, Shellfish
Jennings is representative of one of my favorite culinary communities, the growing number of rising star chefs in the U.S. If you visit a rising star it is likely you will discover each of the three reasons I list to be true. One way to find rising talent that is just emerging onto the national scene is to keep track of the chefs that populate the annual list of James Beard Award nominees published each March. Jennings earned a nomination this past March (2011) and I suspect he will eventually win a regional James Beard Award. Knowing Jennings, such an award will not change his approach to culinary arts, but there is always a risk.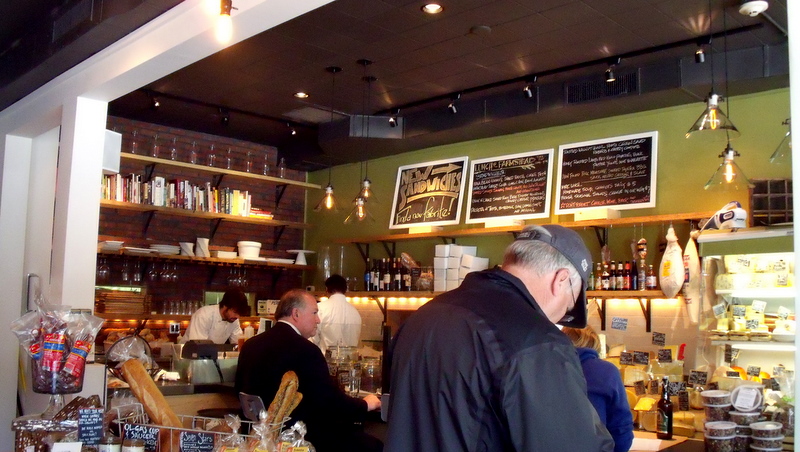 Farmstead Counter
Three Reasons to Dine at a Restaurant Operated by a Rising Star Chef:
1)     A rising star chef relentlessly pursues quality because s/he burns with the desire to become a member of the community of varsity chefs in the U.S. as a matter of pride, professionalism, and accomplishment
2)     A rising star chef is innovative as a means for differentiating his/her self and as a strategy to uniquely satisfy the
ever-changing cravings of a public that is obsessed with food
3)     A rising star chef is consistently present rather than absent out of financial necessity and personal concern and commitment
 184-188 Wayland Avenue
Providence, RI 02906
401-274-7177