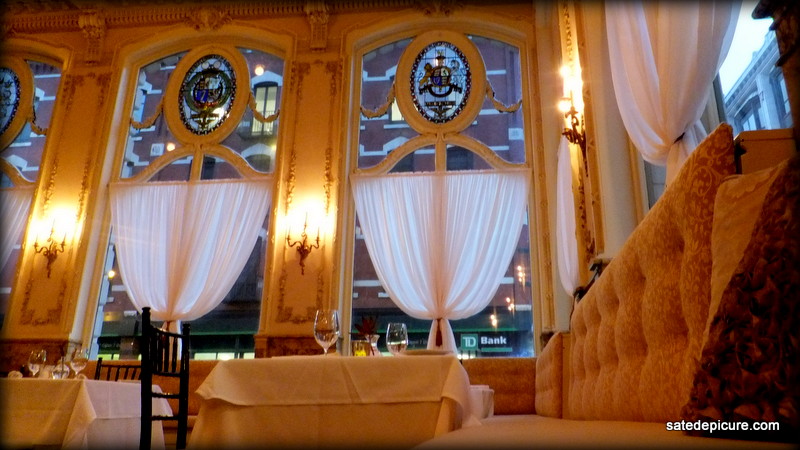 SEATING AT THE DORRANCE
When Travel & Leisure Magazine named Providence, Rhode Island the third best city for foodies in the country this past September I smiled. The city has more than its fair share of excellent restaurants and is gaining influence nationally as a food destination. It helps that hundreds of Johnson & Wales University culinary students reside in the city while earning a degree and a number remain upon program completion to work with a local chef or pursue a dream of owning a fine restaurant. Ben Sukle of The Dorrance, a newly opened restaurant in the city center is a perfect example of this phenomenon.
When I bumped into Ben Sukle in New York this past October he was helping Alex Talbot of Ideas in Food deliver a culinary demonstration. Talbot prepared a rack of venison roasted on juniper branches that were foraged by Sukle back in the Ocean State. After the demonstration Ben and I chatted and he told me he was just a few days from opening The Dorrance as Chef de Cuisine. Sukle is over six feet tall, in his mid-twenties with a graceful yet boyish demeanor. He is a 2008 graduate of Johnson & Wales University and served as Chef de Cuisine under owner Matt Jennings at La Laiterie bistro in the Wayland Square neighborhood of Providence prior to departing to find his own path. After La Laiterie he made his way to Noma in Copenhagen for some inspiration. The juniper branches under venison are a perfect representation of the modern Nordic aesthetic of Chef René Redzepi of Noma, a chef who earlier in his own career completed a similar stint with Chef Ferran Adrià. In 2010 Noma displaced Adrià's El Bulli as the best restaurant in the world; apprentice displaced master.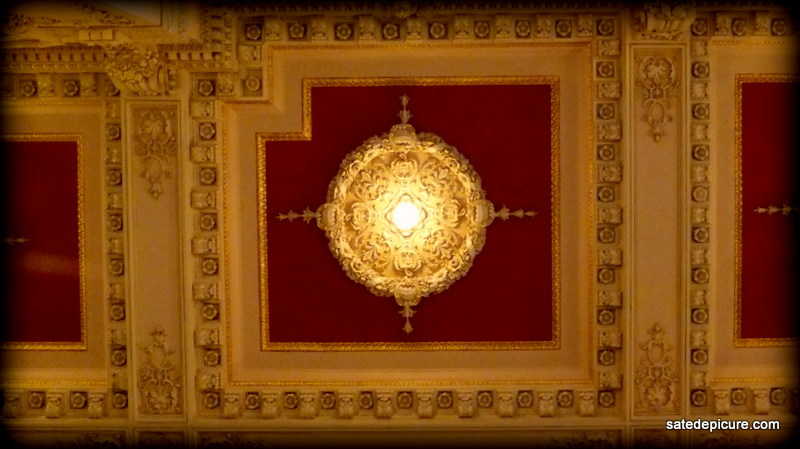 CEILING DETAIL, THE DORRANCE RESTAURANT
When I visited The Dorrance it had been open for just two weeks. Ben was still working out the restaurants kinks with a limited staff and long hours in the kitchen. The menu reflected a range of interesting combinations including beef brisket with snails and turnip; smoked beef tongue with chilis and pickled green tomato; and roasted dry aged duck with beets, kohlrabi, and quince. This isn't typical Rhode Island cuisine but it is Ben's cuisine. The influence of Chef Redzepi is clear but that influence is grounded in a local farm and ocean to table mentality and a hand-crated approach.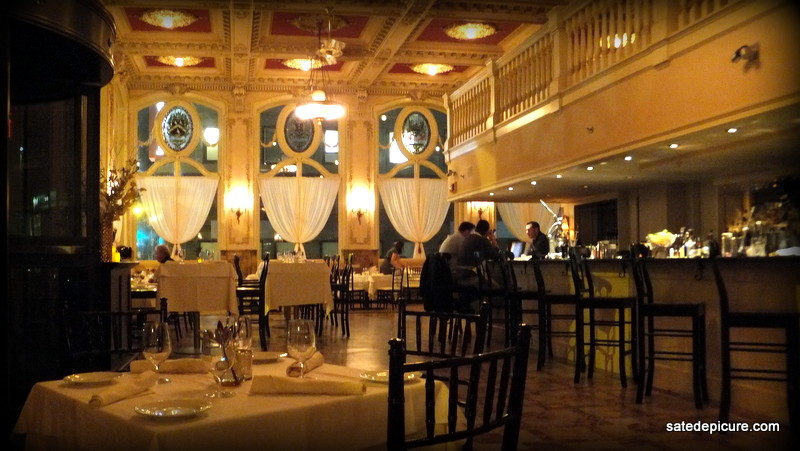 THE DORRANCE BAR
Travel & Leisure mentioned the "boat to table" focus of Providence restaurants when it ranked the city third in the country and Sukle continues the tradition by offering a perfect pan roasted porgy (Scup) with pole beans, potatoes and salsa verde. Porgy are plentiful in local waters, have a wonderful white flesh and offer a sustainable alternative to other white fish species that under pressure. It's nice that Sukle is willing to take the risk and feature sustainable species like scup; he also offers local scallops. Welcome to the Ocean State.
In the kitchen, Sukle uses modern cooking techniques and his plate presentations unveil the diversity of options and creativity when cooking sous vide. He also cures and pickles various meats and vegetables and air-dries his own duck breast for the duck entrée. Although still a work in progress, his Avant-garde cuisine stands out in the local marketplace and adds a new dimension to the Rhode Island restaurant scene. That Providence was ranked third is a testament to the many established and emerging chefs in the city. As the next generation of chefs like Sukle ply their trade in the city has much to look forward to.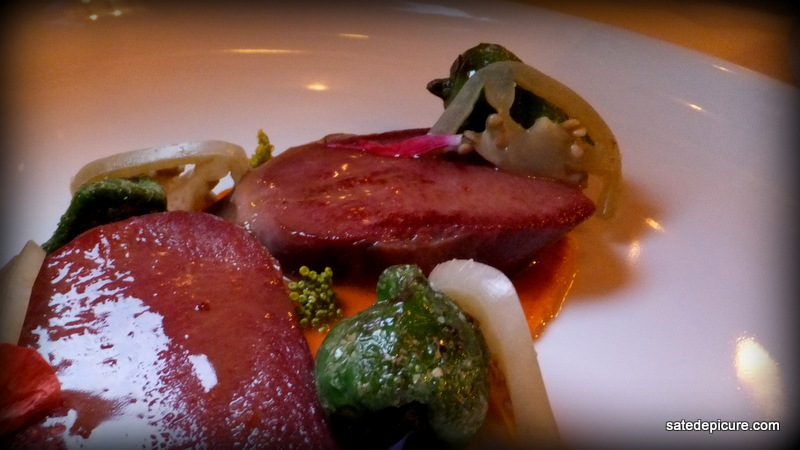 SMOKED BEEF TONGUE, ROASTED CHILIS, PICKLED GREEN TOMATOES, ROMESCO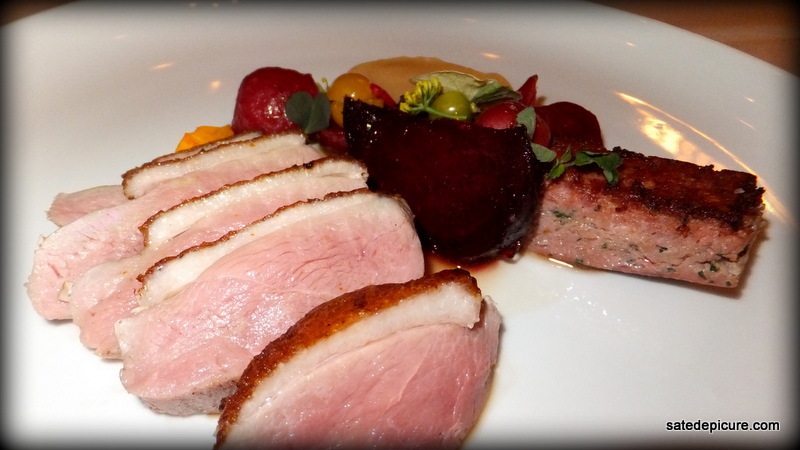 ROASTED DRY-AGED DUCK, BEETS, KOHLRABI, QUINCE PUREE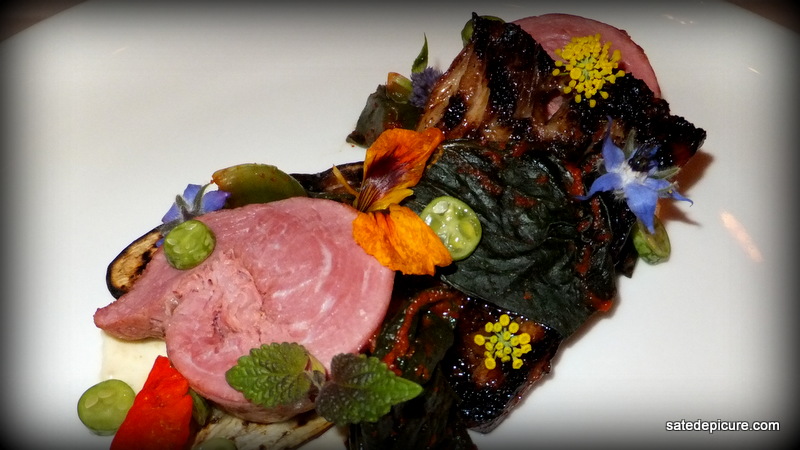 LAMB, ROASTED EGGPLAN, CAULIFLOWER, ROASTED PEPPER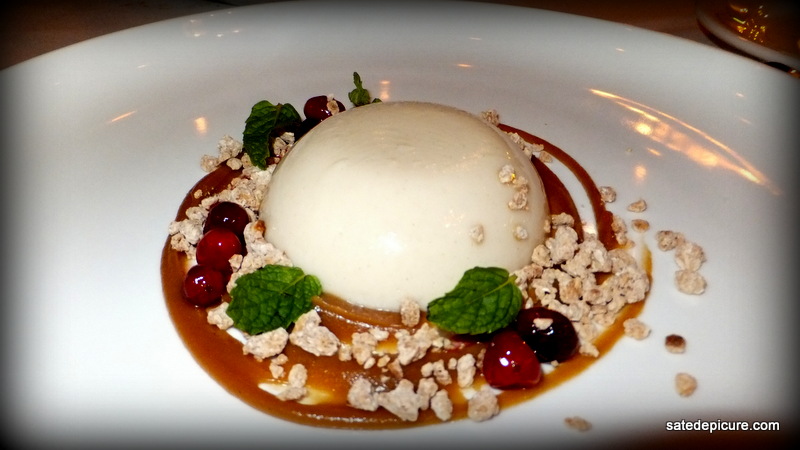 PANNA COTTA CARAMEL
60 DORRANCE ST.
PROVIDENCE, RI 02903
401-521-6000