Chef Aaron Silverman's team centered philosophy is primary cause for why I rearranged my schedule to include a dinner at his restaurant Pineapple and Pearls in the Barracks Row neighborhood just north of the Navy Yard in Washington DC. Though I did notice the two-star nod the Guide Michelin gave Pineapple and Pearls back in October, Silverman's December 2015 TedEx talk 2015 is what really caught my attention. His heartfelt presentation centered on the connection between building and maintaining an outstanding team and achieving overall greatness. I couldn't agree more with his perspective and I had to see for myself.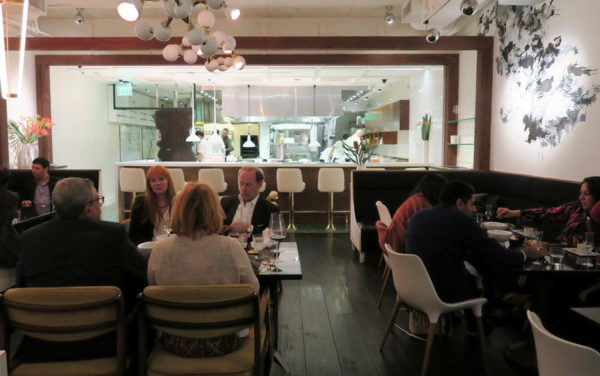 His first restaurant Rose's Luxury won best new restaurant recognition by both Bon Appetit and GQ magazines in 2014. The restaurant was a game changer for the local restaurant scene and for the Silverman himself. Its customer centered casual feel paired with incredible – approachable food drew rave reviews and a steady stream of guests willing to cue up on the sidewalk in order to score a table upon opening. But behind the scenes Silverman focused on creating an environment and culture that would draw in the best talent. An environment where people want to work and that employees look forward to being part of.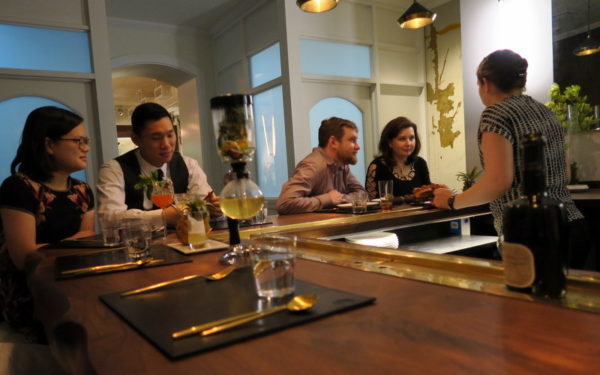 My experience at Pineapple and Pearls provided deep evidence Silverman's approach is working. It was illuminated by steady warmth and hospitality on a freezing December night. His team exceeded my expectation from start to finish and though the food was outstanding (the sturgeon rose was sublime) the service and beverage program was even better. Beverage director Jeff Faile has crafted an incredible program and one of the finest pairings I have had. We spent 20 minutes chatting in the kitchen after my experience (I sat at the bar for service). His approach is straight forward; he seeks great products that align perfectly with each dish on the tasting menu and he doesn't leave non-alcoholic options as an afterthought. The non-alcoholic offerings were compelling, complex, and perfectly paired. Not an easy task. The Paliokerisio wine from Greece (grape varietals white Debina and red Vlahiko) was a favorite as was the alcohol free Jörg Geiger PriSecco sparkling cider made just east of Stuttgart in Germany. This is the kind of talent Silverman is attracting. What a great role model and example.
When a leader builds an authentic and engaging culture of excellence the impact of all involved is significantly amplified and Silverman has clearly figured this out. 2016 has been good to him – his recognition by Michelin was preceded by a Best Chef Mid Atlantic award by the James Beard Foundation. This is tangible evidence that leadership matters. Silverman ends his TedEx talk stating: "I'm in the people industry – it just so happens that I work at a restaurant."  If people are his product – he should have three stars instead of two!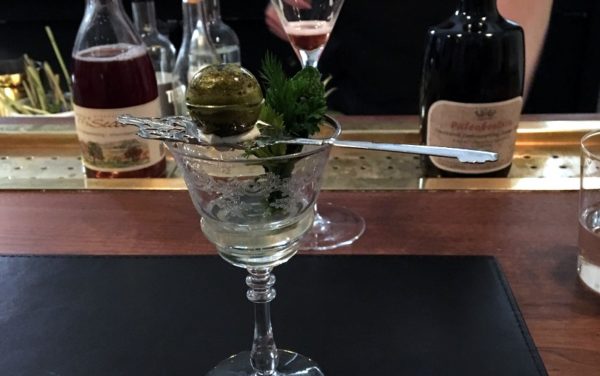 Fennel Absinthe Bonbon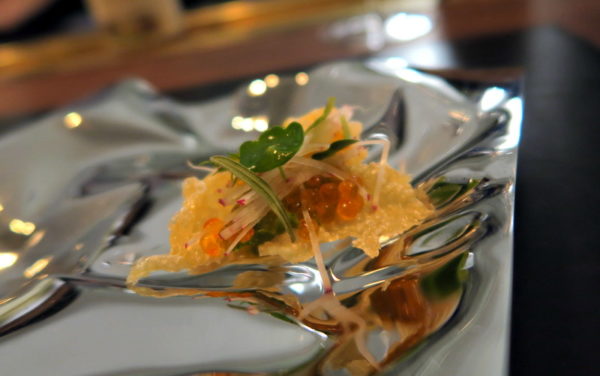 Crispy Yuba, Cured Trout Roe, Garden Herbs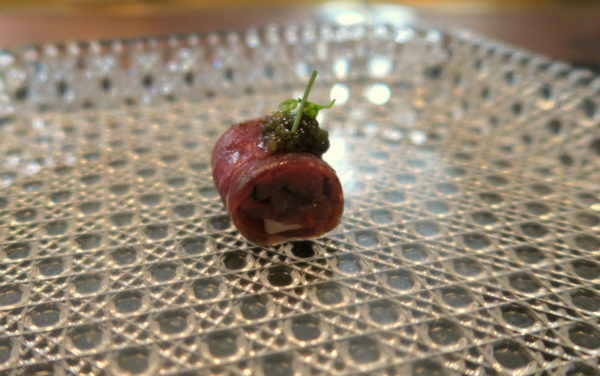 Beef Tar Tar, Caviar (retired dairy cow loin)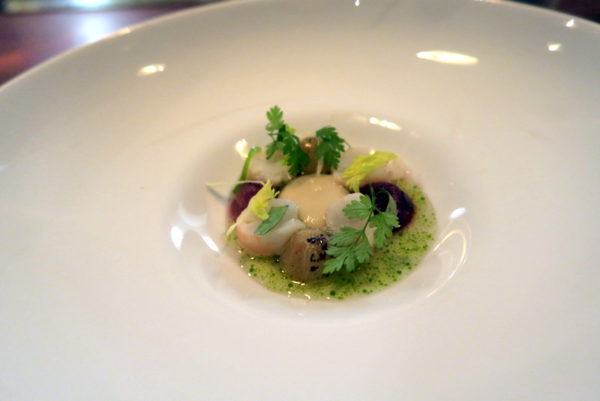 Sweet Shrimp, Ajo Blanco (almond gazpacho), Mixed Grapes, Cilantro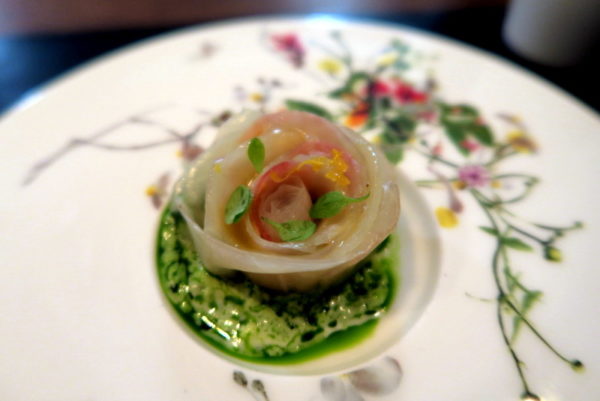 Sturgeon Rose, White Beets, Matsutake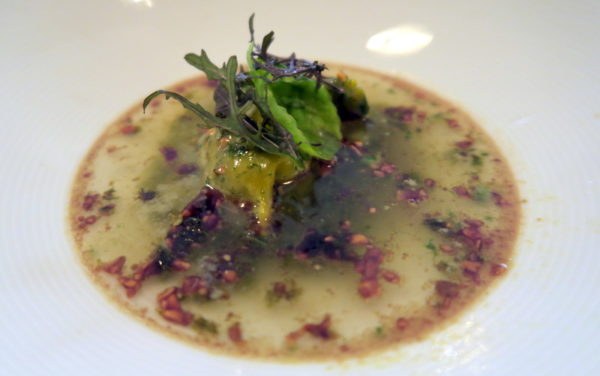 Mustard Green Agnolotti, Parmesan, Greyson and Ricotta Cheese, Huitaloche, Mustard, Mushroom Kombocha Squash Gastrique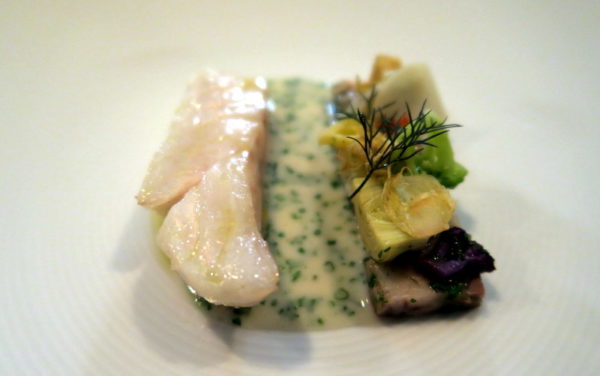 Atlantic Cod, Fall Vegetables, Pigs Head Terrine, Crispy Garlic, Garlic Fumet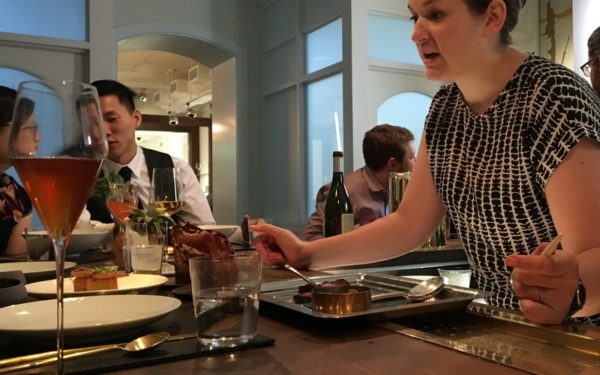 Beef Loin Presentation –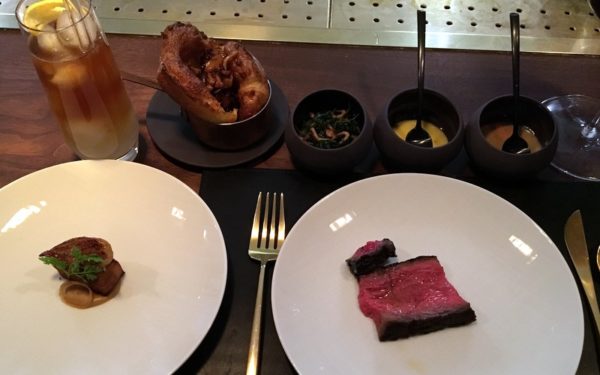 Homage to DC Steakhouse – Dry Aged Rib Eye, Béarnaise, Truffle Pepper Cream, Popovers with Wild Mushrooms, Potato Onion Tart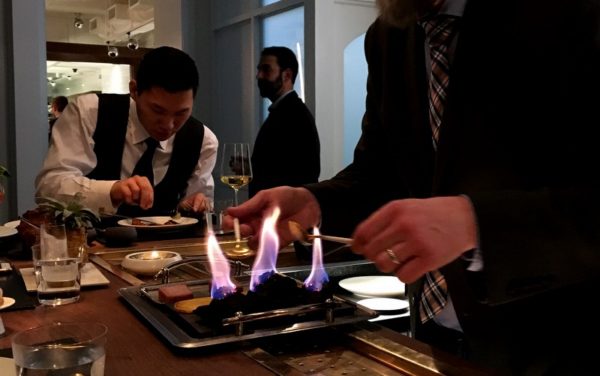 Cheese Presentation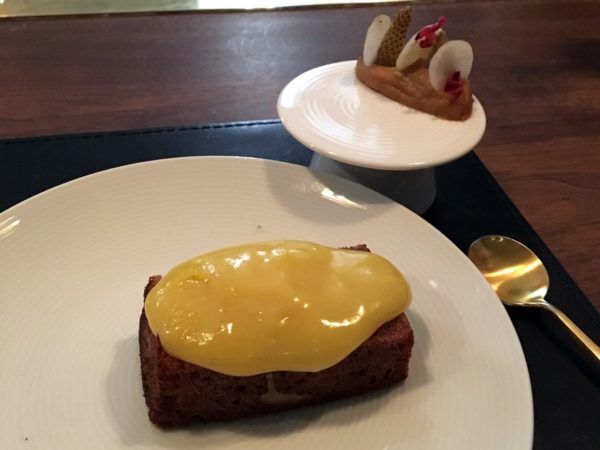 Warm Greyson Cheese, Purple Sweet Potato Brioche, Pawpaw Butter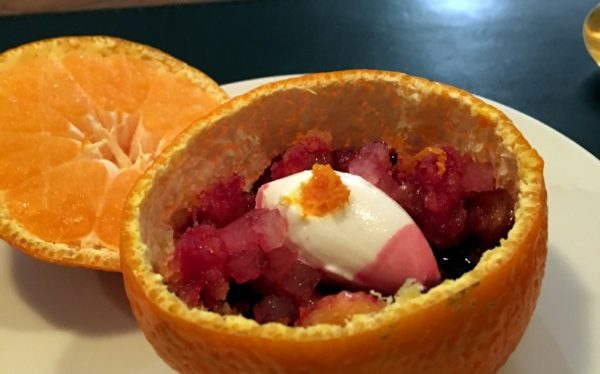 Satsuma, Labneh Sorbet, Hibiscus & Whey Soda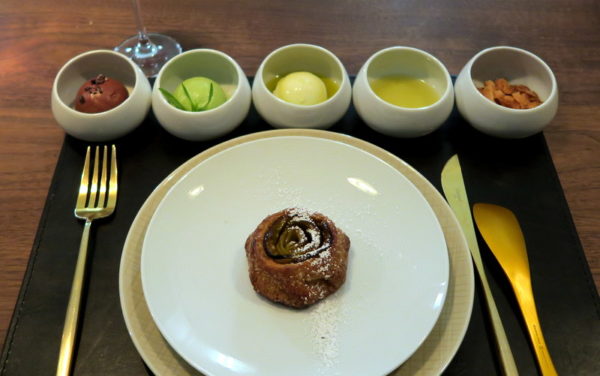 Granny Smith Apple Crostata, Sundae Bar of Dark Chocolate, Tarragon, Olive Oil Sorbets, Lemon Glaze, Toasted Coconut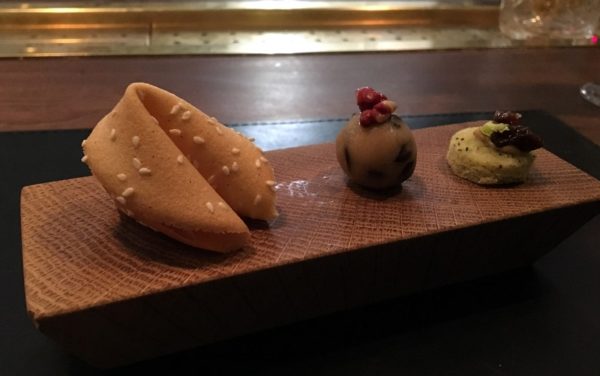 Cookies – Sesame Fortune Cookie, Chocolate Chip Cookie Dough with Red Walnut, Snickerdoodle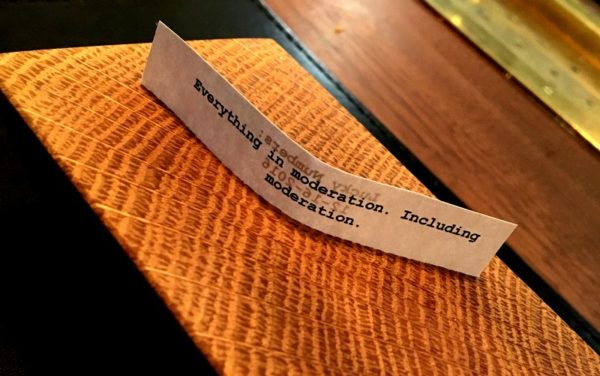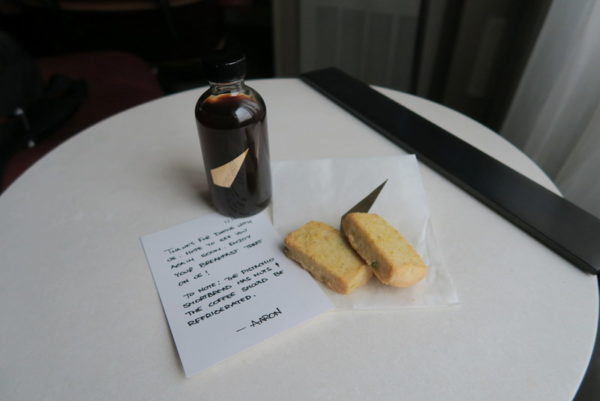 Coffee and Pistachio Shortbread Afterwards
Pineapple and Pearls
715 8th Street SE, Washington, DC